AL Central
5 Must Watch Players in Spring Training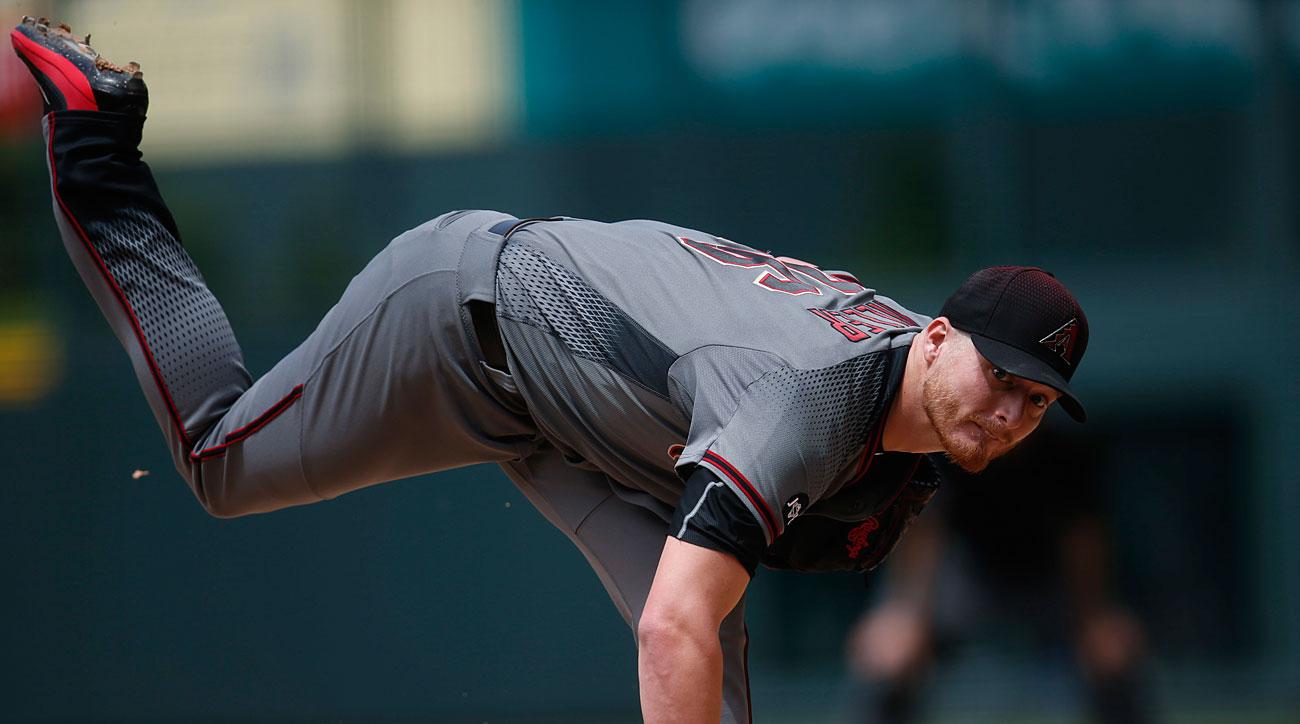 Spring Training is finally here! Thank god; I don't think I, as an individual, nor we, as a nation and a planet, have ever needed baseball more.
But we are not the only ones! Every year, players use Grapefruit and Cactus league games to cement their status as starters, finally earn a trip to the majors, or, in some cases, disrupt the status quo and commute chaos upon fans and front offices.
Of course, Spring Training games are far from predictive of future performance, just look at Jackie Bradley Jr. a few years ago. He tore it up in March and then struggled to hit well enough in his first season in the MLB to justify keeping his stellar glove in the lineup at all. He was eventually sent to the minors and only last year recaptured his starting spot. However, that doesn't mean we can't learn an awful lot from some of these early showcases. The pre-season can help us get an early feel for players poised to bounce back from a tough season, or not, and those who need to justify their team's (semi-inexplicable) faith in them.
Let's take a look at 5 of the guys whose spring performance can be particularly instructive about what their 2017 seasons might hold.
Shelby Miller, starting pitcher, Arizona Diamondbacks
Talk about a bounce-back candidate.
After an All Star season in Atlanta in 2015 (despite leading the league in losses), Miller was shipped to Arizona in exchange for Dansby Swanson, Ender Inciarte, and others. Then things took a turn. Miller posted a 6.15 ERA in just 101 innings last season and was way off his career numbers in pretty much every statistical category. Perhaps no one was happier when the 2016 season ended than Miller.
This spring, the Dbacks will be looking closely at Miller's stuff and his results. He's going to need to get people out consistently this season if he can be the number 2 that Arizona thought they received from Atlanta. If Miller looks good and 2016 proves to be an aberration, the Diamondbacks may have a really good mid-season trade chip on their hands. If there's something really wrong and Miller's velocity is down, his location is off, or he just plain continues to struggle, the trade that brought future All Star Swanson to Atlanta could look like one of the most lopsided deals in recent history.
Spring ERA is obviously meaningless, but I know the Diamondbacks and Miller would sleep a lot better if Shelby's number starts with a 2 or 3 come April 1st and not a 5 or a 6.
Tony Wolters, catcher, Colorado Rockies
For weeks, Matt Weiters was sitting on the free agent market waiting for some team to make him a good offer. It took until this week for the Nationals to step up and sign the best remaining catcher to a two year deal. The Rockies didn't budge, confident, it seems, in their planned catching tandem of Tony Wolters and Tom Murphy.
Wolters played 71 games in his rookie season in 2016, hitting 3 homers and batting .259 as a defense-first guy behind the plate. Colorado seems to be counting on Ian Desmond and the rest of their potent, high- altitude offense to carry the run scoring load and let the catcher position focus on coaxing respectable performances out of the suddenly pretty good pitching staff.
That's a fine strategy for the Rockies, but it would be nice to get something out of Wolters if possible. Many in the industry aren't sold that the 5'10" catcher can hold up over the course of a full season. For my money, he seems more like a Chris Stewart, a quality backup type, than a guy I'd feel comfortable going into a season counting on. If Tony gets off to a hot start, it will assuage a lot doubt among the Denver press and coaching staff. If this season is a struggle, I could see the Rockies making a move early for someone like Weiters of Yan Gomes to avoid squandering the best seasons of their new and improved team.
Andrew McCutchen, outfield, Pittsburgh Pirates
Obviously, there has been a ton of talk about the former MVP this winter, from trade rumors to positional switches. At this point though, we have a lot more questions than answers:
Was 2016 a down year, or the beginning of a downward trend? How will McCutchen handle the switch to right field? Will the Pirates sign him to an extension? Will they trade him? Who will they trade him to? What will they get in return?
The Pirates future very much hinges on Andrew McCutchen. Either he'll return to form and be the linchpin of a consistent contender, he'll bring back a massive prospect haul in a trade that will reshape the franchise for years, or neither of those things will happen and Pittsburgh will continue to sputter on the fringe of relevance. Though that would be an improvement over most of the past 2 decades, that limbo state certainly isn't part of the plan.
Lucas Giolito, starting pitcher, Chicago White Sox
The biggest part of the return in perhaps the winter's biggest trade, Giolito will start his American League career this season after a rocky first stint in the majors with the Nationals. The White Sox gave up Adam Eaton and got a king's ransom in prospects in return, but the Nats were willing to part with Giolito in part because his future is a bit unclear.
Despite the talent to be a top of the rotation starter, Giolito, who is still just 21 years old and has only 21 innings of major league baseball under his belt, has struggled with command and consistency. Given Chicago's current rotation makeup though, especially now that Chris Sale plays in Boston, a really good spring could land Giolito in the major league rotation right away. A series of rough outings this spring will almost certainly mean more time in the minor leagues.
Giolito is one of the guys that can help himself the most this spring.
Jason Heyward, outfielder, Chicago Cubs
Despite his nearly $200 million contract, it would be a massive overstatement to say that the Cubs' fortunes this season depend on Heyward's ability to produce offensively. Clearly that is not the case, as Heyward was a mess last season and the Cubs broke their 108 year World Series drought. With so much talent on the roster, much of it locked up for well under market price, the Cubs are more than capable of compensating for an under performing starter.
That said, Heyward isn't on this list because he's particularly important to his team's success. Instead, Heyward is on this list because he's totally fascinating. He's a former All Star caliber hitter who was an offensive disaster last season. He couldn't handle fastballs, breaking balls, high pitches, low pitches, or anything in between. At times it seemed like the best case scenario for a Heyward plate appearance was a situationally productive ground out to second.
It will be extremely interesting to see what types of changes Heyward has made this winter. Has he spent time with hitting coaches revamping his swing? Will it pay off? What the heck went wrong last season and can he return to the type of player that got that big contract?
Let's find out.
-Max Frankel