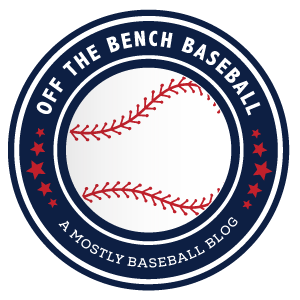 Off the Bench is exactly what the subtitle says it is: A Mostly Baseball Blog. We try to publish daily concerning the goings on in the baseball world. When there is less going on than usual, our contributors sometimes branch into other sports–sometimes they depart from sports all together. We've been known to delve into the likes of fantasy football, the tyranny of the NCAA, and even politics. But mostly, we cover all things baseball.
We started in the college dorm room of two NCAA baseball players who had no idea what they were doing, and have grown from there. Whether or not we know what we're doing now is up for debate, but you can listen to our Off The Bench Radio Interview for the full story.
Off the Bench is owned and operated by Sean Morash, Max Frankel, and Ari Glantz.
Contact Off the Bench at offthebench@offthebenchbaseball.com