Los Angeles Dodgers
Rich Hill Takes the Hill for Los Angeles Dodgers vs. the Houston Astros In Game 2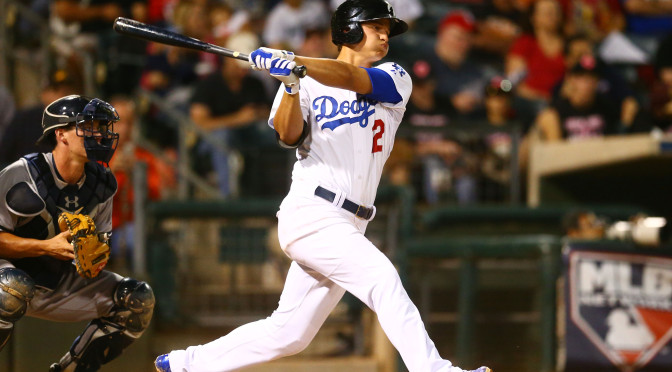 The Los Angeles Dodgers defeated, as US sportsbooks sites expected, the Houston Astros 3-1 on Tuesday to take a 1-0 lead in the 2017 World Series, on the strength of a classic Clayton Kershaw performance, as well as Justin Turner and Chris Taylor homeruns. Kershaw went, as we know, against Dallas Keuchel, and now the 'Stros will rely on Justin Verlander while the Dodgers go with… Rich Hill?
Let's see; Kershaw, Keuchel, Verlander, Hill. One of these things is not like the others. Hill is infamous for being the only pitcher in MLB history to have a perfect game broken up by a 9th inning fielding error as well as the only one to have a no-hitter broken up in extra innings by a walk-off home run.
But let's start with Verlander (RHP, 15-8, 3.36 ERA, 219 K), shall we? The Astros acquired JV from the Detroit Tigers in the final moments before waiver trade deadline. Verlander allowed the Yankees one earned run in 16 innings, which earned him the 2017 League Championship Series Most Valuable Player Award, but has a 7.20 World Series ERA in three October Classic appearances with his former team.
"I think the mental focus is just at another level," Verlander said. "I think it's something that would be easy to say, 'Why don't you just do that every game?' It's unsustainable throughout the course of the regular season. If you were that mentally focused, you'd just burn out. It's just another level. I don't know how to really explain it."
According to Houston manager AJ Hinch, "Every game is sort of a must-win," and this one more than any other. Only 11 times out of 54 have clubs climbed out of a 0-2 deficit in the World Series and ended up winning it. "I wanted to get out of here with a sweep," added Hinch, but that is, of course, easier said, than done; the Dodgers are 8-1 this postseason, including 5-0 in Los Angeles. The Blue Crew has, additionally, outscored opponents 51-20, and Kershaw, Brandon Morrow and Kenley Jansen held the Astros, who struck out 12 times, to just one run on three hits with no walks in Game 1.
Now it's up to Hill (LHP, 12-8, 3.32 ERA, 166 K) to pick up where they left off. Hill was, as recently as 2015, plying his trade in the Atlantic League of Professional Baseball, and now he has a chance to go from the indie circuit to World Champion, just like Daniel Bryan. Hill surrendered just three runs on six hits and limited opposing hitters to a .188 average in two playoff starts, but didn't make it past the fifth inning in either. "The way [Kershaw] attacked the strike zone speaks to [Game 2]," Hill said. "I think that's what everybody's going to see out of me is the aggressiveness right out the gate, going right at these guys. That's a good ballclub over there, and, in order to make them swing the bats, you've got to stay aggressive."