AL Central
Brian Dozier for Jose de Leon Makes Sense for both the Dodgers and Twins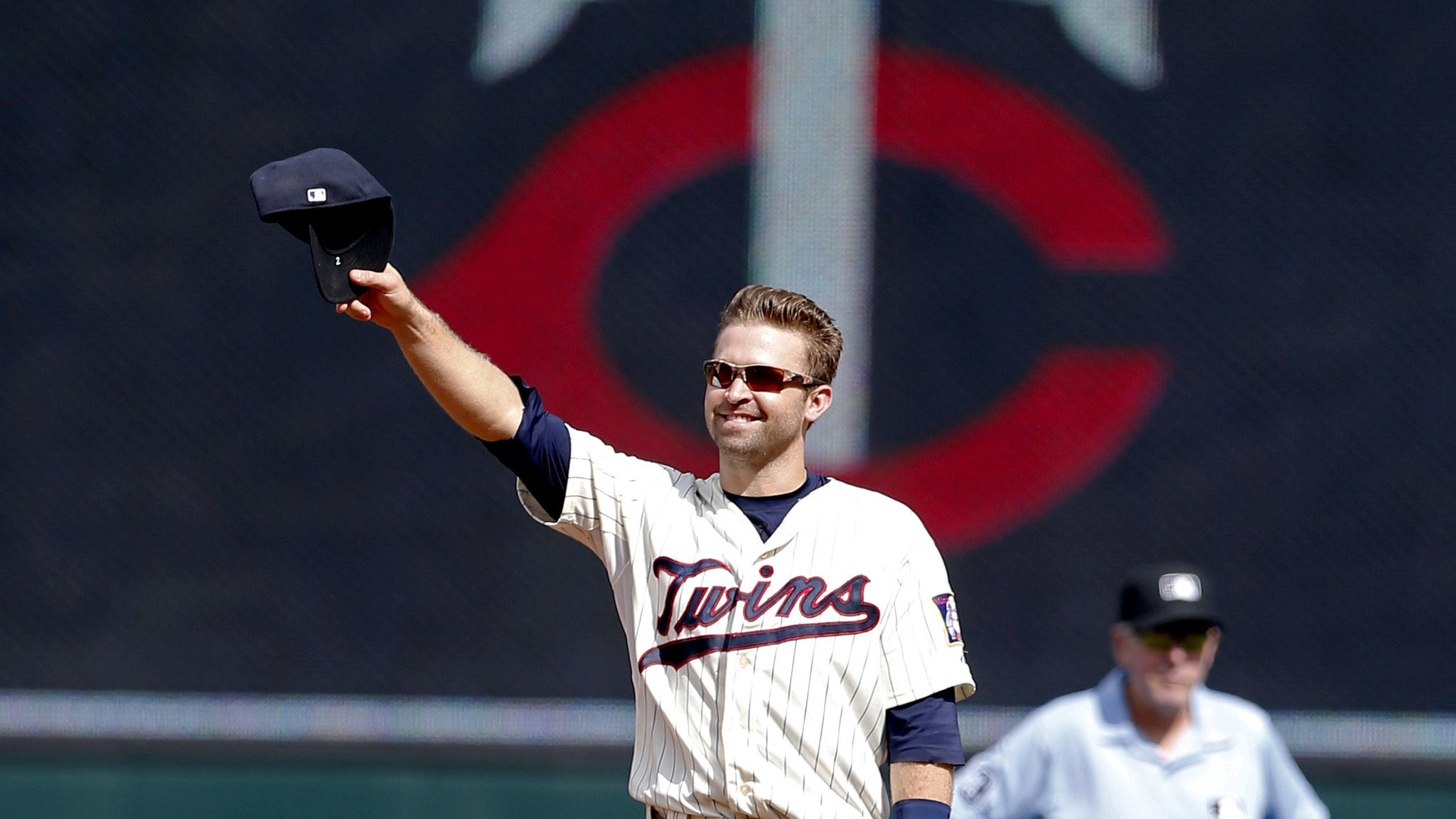 A new rumor on the Twitter has the Minnesota Twins and Los Angeles Dodgers as possible trade partners in a deal that would send Brian Dozier to LA in exchange for Jose De Leon. The swap would see LA deal its #4 prospect, a huge upside starting pitcher with limited MLB time but dominating AAA numbers, and Minnesota part ways with a slugging second basemen who has been the defacto face of the franchise for nigh on three years.
I love it. This is a trade that makes sense for both teams.
First, let's look at it from the Twins side since that's a little simpler. Minnesota is not a very good team. They lost 103 games in 2016 and finished in last place in AL Central. However, as I wrote back in October, Minnesota has a really good young core of position players led by Miguel Sano, Byron Buxton, and Max Kepler that should provide good reason for hope in the Twin Cities.
However, the they lack pitching, particularly starting pitching. From my previous Twins post:
"Jose Berrios is supposed to be a starter of the future, and still may very well be, but an ERA above 8.00 in 13 starts certainly doesn't instill confidence… Phil Hughes is bad; that's not changing. Tommy Millone and Ricky Nolasco are known quantities at this point. And Tyler Duffey and Kyle Gibson aren't arms to build around. They're going to need an influx of pitching talent and I'm not sure where that's coming from."
Except now maybe we know! Jose De Leon is one of baseball's rising starting pitchers, a guy that any team would like to have. De Leon made 4 pretty rocky starts filling in for the Dodgers last season, but don't mind that. What's much more noteworthy is 2.61 ERA and sub-1.00 WHIP in 16 starts in AAA.
Jose has a low-mid 90's fastball, a curveball, changeup, and slider, and mixes all four well. He's a 6′ 2″ right hander and could certainly be an upper half of the rotation starter, if not an Ace, going forward. Understandably, the Dodgers are not excited to part with Jose and have declined trade overtures involving him the past.
From Minnesota's point for view, De Leon can slot in with Jose Berrios to form the rotation of the future. Of course, there's no guarantee that either guy will live up to his billing, but uncertainty is in play with any player, especially any young pitcher. With De Leon, the Twins could have 2 good, young, team-controlled starters to pair with their good, young, team controlled position players.
Of course, the cost for De Leon is high, but not prohibitively so. Brian Dozier, the really good and reasonably priced second baseman, doesn't exactly fit with the team's timeline for contention. Given his age and free agency calendar, Dozier's biggest value for the Twins is as a trade chip, and De Leon is a good return.
The Dodgers, on the other hand, already have a glut of position players. They have arguably 6 starting caliber outfielders in Yasiel Puig, Andre Ethier, Joc Pederson, Andrew Toles, Scott Van Slyke, and Trayce Thompson, and entrenched starters at catcher, shortstop, first base, and now, with the return of Justin Turner, third base. In addition, they have Kike Hernandez, a utility guy who might be the starting second basemen if the season began today.
However, the Dodgers are an opportunistic team with an effectively infinite payroll and Brian Dozier is a second basemen coming off a 42 home run season. With Dozier, the Dodgers could assemble a truly formidable starting lineup and have a really deep bench, with excess talent to trade for some prospects or pitching help as well.
While De Leon is without a doubt a talented and valuable pitcher, the Dodgers have others, and the resources to supplement their rotation moving forward if need be. As it stands now, the Dodgers have as many as 7 starting pitchers who would have a chance to lock down a rotation spot before De Leon: Clayton Kershaw, Rich Hill, Kenta Maeda, Brandon McCarthy, Hyun-Jin Ryu, Scott Kazmir, and Julio Urias.
Here's how I envision the Dodgers' lineup looking with Brian Dozier in it:
Justin Turner, 3b
Brian Dozier, 2b
Corey Seager, ss
Adrian Gonzlaez, 1b
Yasiel Puig/ Andre Ethier, Rf
Joc Pedersen, Cf
Andrew Toles, Lf
I like it. It's super deep, it's full of power, and it has a lot of versatility. Turner can hit first, second, or in the middle of the lineup. Same for Puig. Same with Seager really, even though they seem to like him batting third. For that matter, Dozier could be a second hitter or bat 5th or 6th depending on the hottest hand. This lineup gives manager Dave Roberts all sorts of flexibility.
Bottom line: this is a good and interesting trade. It makes sense for both teams and turns potential weaknesses into strengths. Pull the trigger.
-Max Frankel