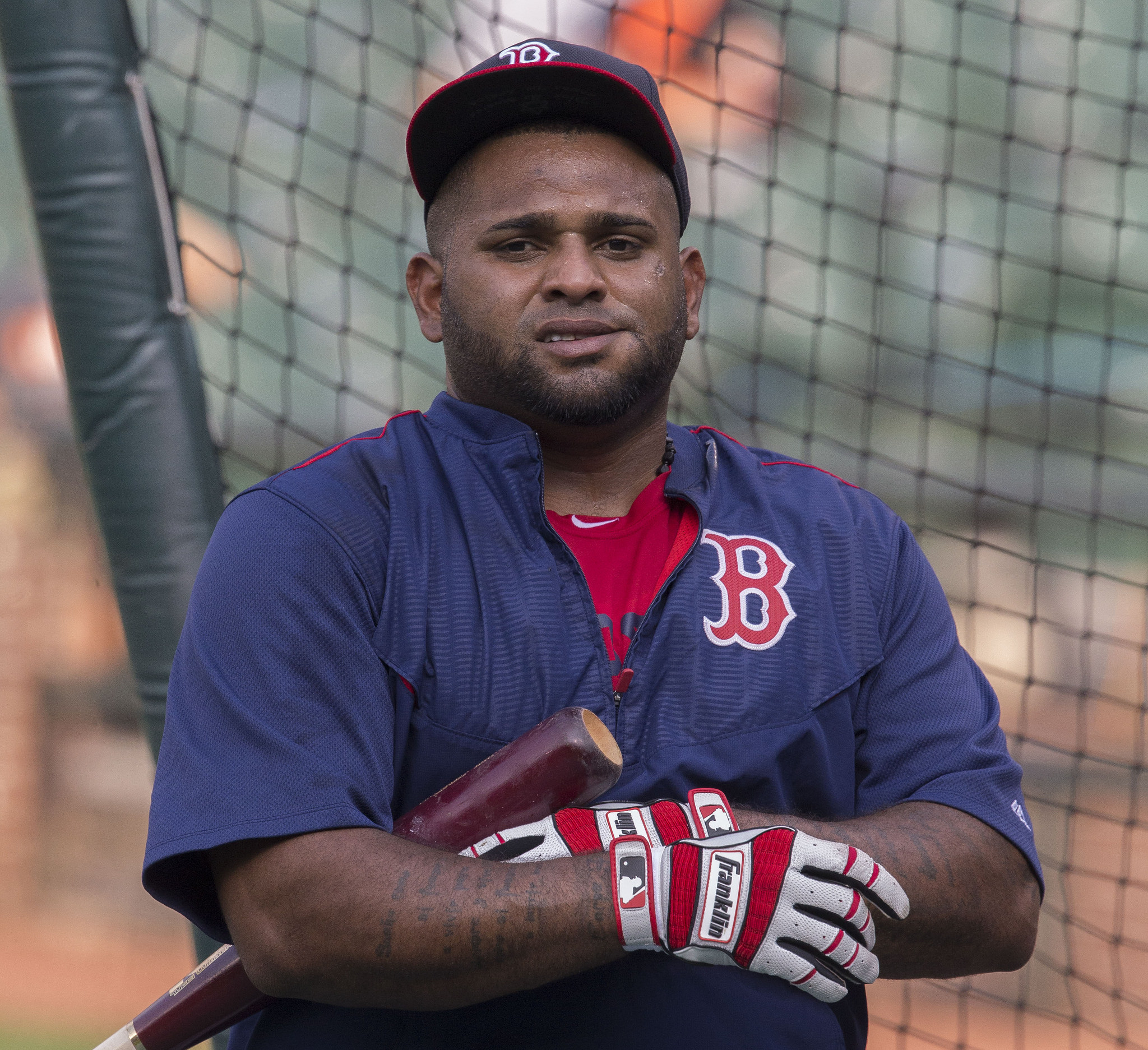 Pablo Sandoval has a long way to go to convince Boston Red Sox fans of his ability to turn his recent career complacency around. Since signing his 5-year, $95 million contract in late 2014, expectations for Sandoval to repeat the stellar performances which led to him becoming a three-time World Series champion were understandably high.
But despite his strong resume, the last two years have seen him lurch from one disastrous low to the next, with a .241 average, .292 OPB, and a .366 slugging percentage on the offensive categories and a mediocre .949 fielding percentage and 15 errors in 293 chances at the hot corner. Hardly the statistics of the bankable star performer that he once was. After arriving at 2016 spring training overweight and out of shape, Sandoval lost his third base starting spot to Travis Shaw, before ending his season with a shoulder injury after just three appearances.
As the recent acquisitions of Tyler Thornburg and Chris Sale look set to improve the roster for the Red Sox next season, the Red Sox had to send backup third base options Yoan Moncada and Travis Shaw to Milwaukee and Chicago. These moves undeniably leave Sandoval with only Brock Holt as competition for the starting third base job. Most valuable as a utility-man, it would be a risky move to keep Holt rooted at third base for every game. Rafael Devers is another potential suitor to the position, though he is at least a year or two away from being ready, so Boston will be heavily relyiant upon Sandoval to give a reliable performance next season.
With $60 million left to pay on his contract, the Red Sox have little choice but to give Sandoval another shot, but the reality is that no one really knows whether he will be able to find the motivation to return to his former glory. Will it be worth betting on him as the Comeback Player of the Year? Projection systems all predict an improved season, though there is an issue with relying on these figures as they are based on statistically comparable players.
The problem with projecting Sandoval is that he is such a unique player. His aggressiveness at the plate can be unpredictable while his chase rate makes him difficult to forecast. Anyone banking on Sandoval's recovery on the field had better re-examine the rules of baseball betting for the forthcoming season.
The upside to the Red Sox player's abilities is that he is a switch hitter, giving them much more flexibility in what is already a right-handed heavy line-up. He has the backing of President of baseball operations Dave Dombrowski, who confirmed on ESPN's "Baseball Tonight" podcast; "He's worked very hard this winter. I think he's driven to show that he is still a real solid major league player." If his Instagram feed is anything to go by, this could indeed be the season that Sandoval turns it around. Sharing photos of his recent impressive weight loss and regular trips to the gym, Sandoval appears to be shedding his Kung Fu Panda image in a strong attempt to be taken seriously again.
Regarding his performance the last couple of disastrous seasons, Sandoval confirms; "Things definitely happen for a reason. The surgery and rehab process have helped revitalize that fire in me to win again." But with little competition for the starting spot, leaving nobody to stretch Sandoval's desire to win, could this renewed fire and motivation end up diminishing as the season progresses? With no Plan B, the Red Sox are relying heavily on this formerly reliable player to, at the very least, avoid becoming a liability in 2017.