Archives
5 Middle Relievers with Closer Stuff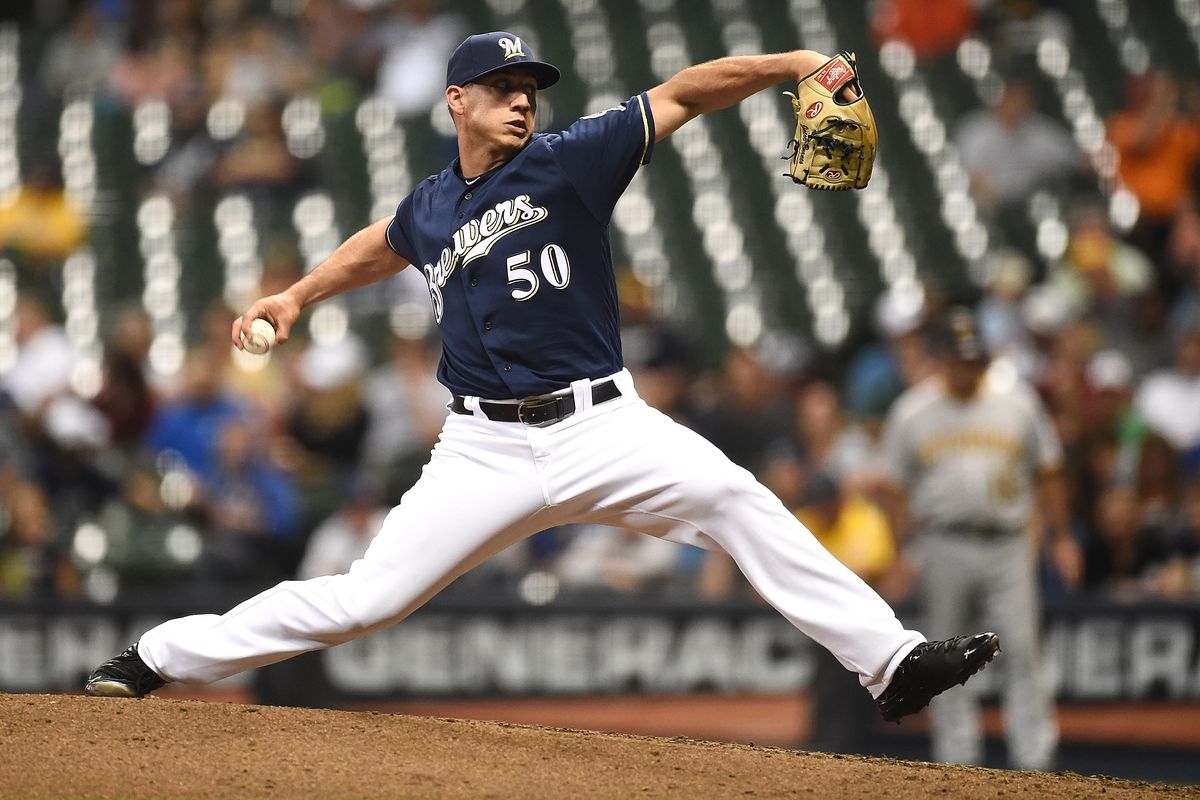 5 Middle Relievers with Closer Stuff
As a baseball blogger, I pride myself on knowing more about baseball than the average fan. This has historically manifested itself as an odd infatuation with obscure middle relievers. Just take a look at my two most recent posts:
Sean's New Favorite Player: Rays Pitcher Ryne Stanek – Haven't heard of Ryne Stanek? Kinda the point
Finding the Next Danny Duffy – In which I spent more than 1,000 words on Jose Urena, and Joe Biagnani. Haven't heard of them, either? Also, kinda the point.
There's real life fun in knowing these types of players that doesn't just come from scoring points on Sporcle quizzes. I even have an example! I was recently on a date and the girl mentioned that she was friends with none other than Chris Coghlan. She didn't think I would know him, but I proceeded to spout off his career path in a way that I maintain was simultaneously charming and impressive.
This knowledge isn't just for impressing dates either! On a separate occasion recently, I was in a conversation that I really wanted out of. I spotted a Cubs game in the background and proceeded to spend over 5 minutes discussing the underrated excellence of Carl Edwards Jr.
In the spirit of Carl Edwards Jr, who I discovered last year while watching a fun Cubs team, I have assembled a quick list of obscure middle relievers on middling teams. We could call it the "Here are some relievers that Sean thinks you should know about because Sean watches too much MLB.tv" list or "5 Middle Relievers on Middling Teams Who You Don't Know" but those titles don't get the clicks.
Here is how these guys qualified:
I discovered them while watching actual baseball online
They have really good stuff
They pitch for a team in the bottom half of Max's MLBTV rankings
Before you think these are guys you shouldn't know, I want you to know that I still remember discovering Sean Doolittle back in 2012 and he's blossomed into a closer…. Kinda. I bet you can impress your dates with your knowledge of these guys, but if not, maybe you can impress them by being rich after visiting an NBA betting site and placing some money on the Cavs to win.
Jose Ramirez, Atlanta Braves
Ramirez is a guy who even hardcore Braves fans have only recently begun to appreciate. He was never all that highly touted and switched big league organizations a few times before making any impact in the Bigs. Atlanta got him for a player to be named later. Since he was called up last July, Ramirez has thrown 54 innings to the tune of a 2.15 ERA with 49 strikeouts and just 21 walks. He's worked himself into a 7th inning role with the Braves and has been averaging 97.5 mph on the fastball this year.
Corey Knebel and Jacob Barnes, Milwaukee Brewers
Part of me wishes that I discovered these two guys on the same day, but that's just not the case. I have watched multiple Brewers games this year and been impressed with their bullpen on multiple occasions. Knebel was first to impress back on April 28, when pitching against the Braves. He combined a 98 mph fastball with a nasty hook. Two days later, he gave up a hit and hit a batter in collecting 4 outs, but the stuff was there and I was sold. He made my fantasy squad on May 1 and his first save on May 14.
Jacob Barnes caught my eye just this week. He also throws 98, but in striking out Corey Seager showed a slider that is capable of missing bats. His stat lines the last two years are almost identical: 2.70 ERA with a strikeout per inning. This year, he's walking more guys (his problem in the minors, too), but is making up for that by allowing just a .181 average against. Righties are hitting just .157 against Barnes on the year. He's the next in line should Knebel go down.
Miguel Diaz, San Diego Padres
I'm cheating a bit here because I already wrote about Diaz in my follow up to Opening Day. He hasn't been great this year, pitching to the tune of a 7.68 ERA in 20 games, but look at that fastball.
Wandy Peralta, Cincinnati Reds
Wandy is one of those gems that non-Reds fans really shouldn't know. I'm not sure of the date when I found Peralta, but I remember seeing a lefty touching 98 in a Reds uniform and his name was not Aroldis Chapman. He's basically a really poor man's Aroldis, but with a changeup to compliment the nasty slider/fastball combo. Jeff Sullivan ran a deep dive on Peralta about a month ago that was titled: "Now you love Wandy Peralta." He's great.
-Sean Morash