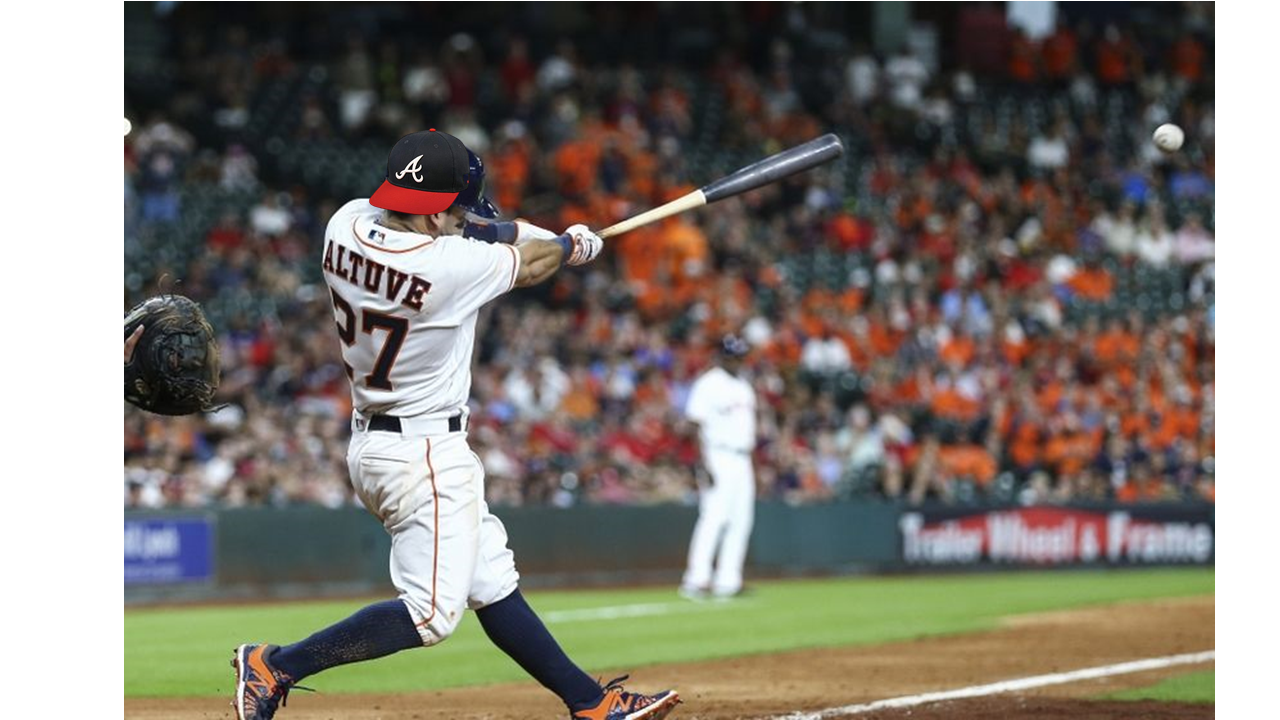 A few weeks ago, Max ran a post that contemplated the pros and cons of extending Mike Trout, from the perspective of the low-budget Oakland Athletics. It was an alternate reality that OOTP, the world's greatest baseball sim, made happen. (I was actually supposed to write this year's OOTP review, but I didn't have the inspiration and Max ran with his idea.) Writing a review about OOTP is tough because you're really writing a review about the machinations and processes of major league baseball. While that may not sound all that enthralling, OOTP has provided me both a playground for testing my theories on player development in a soul-less environment, and an opportunity to spend more time thinking about the pros and cons of roster construction than I ever would in my day job.
In passing the time on recent cross-country flights for said day job, I took the Atlanta Braves to back-to-back-to-back(!) World Series Championships – in 2019, 2020, and 2021. I'm pretty optimistic about my 2022, too.
So does that mean that the Braves are destined for the greatness that has been promised since their rebuild started back in 2014? Sadly: no, not at all. This experience reminded me of just how much rosters can change year over year, and even day to day. It's an important lesson in light of real Braves fans getting their first real glimpse of one of the organization's top pitching prospects, Sean Newcomb, on Saturday.
You see, in OOTP, I managed to win those Braves' World Series with contributions from Carlos Martinez, Stephen Piscotty, Lance McCullers, and Jose Altuve. I didn't have cheat codes on; player values just changed, and a lot happened between 2017 and 2021. The only Braves pitching prospect to really help the squad out was Mike Foltynewicz.
Another fun fact: Where Max's alternative reality landed Mike Trout on the A's, mine found the Braves with a version of Christian Yelich who looks like he might collect 200 hits every year until Armageddon.
These alternative realities are fun. That's why we play OOTP, right? We want to mess around and create new teams, and drape talented players in a new faux fabric. But OOTP was created to mirror real life; it's a baseball simulator. These wild trades happen all the time in real life baseball, too! Matt Kemp was a Padre!
The real life Yankees have held firm to their vision of the future, led by Aaron Judge, Gary Sanchez, and Luis Severino. But not every organization does that. The Red Sox recently had a bevy of prospects, but now they have Chris Sale and Craig Kimbrel. Organizational shifts tend to happen quickly in baseball.
I had never really heard of Ronald Acuna at this time last year, and now folks are comparing the Braves center field prospect to a young Andruw Jones. Do you think that changes the shape of a franchise? I do.
I guess what I'm trying to say is this: The only thing we know about baseball in 2019 is that it certainly won't be what we think. The Braves currently have about a dozen pitching prospects with a real chance to make the Big League rotation. In my simulation, I wound up with a staff of Yu Darvish, Carlos Martinez, McCullers, Foltynewicz, and some lefty from Japan. That stockpile of prospects? Every one wound up with another organization.
That's just what happens in baseball.
-Sean Morash