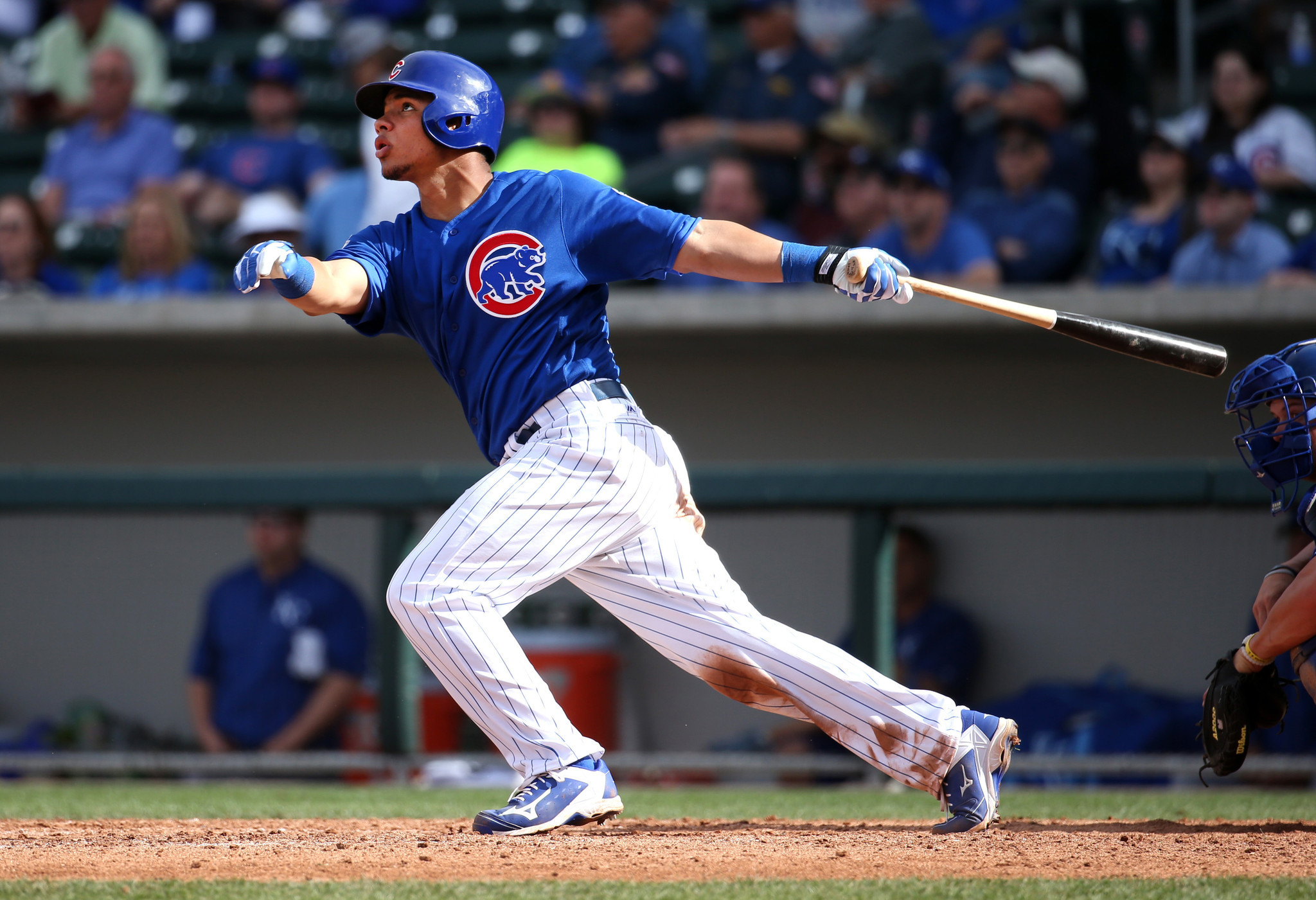 When Willson Contreras made his debut with the Cubs last June, I had no idea what to anticipate. He was the Cubs' prospect I knew the least about, so I did not have many expectations for the young catcher. He received a standing ovation as he stepped into the box, which was definitely a good sign, and he wasted no time cementing his place in Cubs' lore.
Contreras crushed the first pitch he saw in the big leagues into the center field bleachers and set off wild celebrations from the fans in attendance. Since that day, Willson has continued to grow and become a fan favorite in the process. This growth has never been more evident than over the last two months.
On June 18, Contreras was hitting .239 with only five homers and 28 runs batted in, not terrible numbers for a catcher in his first full season but also not ideal. His past eight weeks have seen a big turnaround as he's posted a .331 average with a 1.107 OPS to go with 16 homers in just 169 plate appearances. This stretch has raised his average 42 points (!!!) up to .281 to go along with 21 home runs and 70 RBIs, putting him only behind Anthony Rizzo for the team lead in both categories. Contreras is on pace for 31 dingers and 101 RBIs, a feat that no catcher has reached since Victor Martinez all the way back in 2004.
He has shown zero signs of slowing down, as he tattooed a pair of home runs on Sunday afternoon against the Nationals. These were Contreras' 32nd and 33rd home runs of his career, putting him ahead of fellow countryman Miguel Cabrera for the most dingers by a Venezuelan-born player through their first 175 games. Now you may be thinking, 'Frank, that's a really confusing stat and why should I care?' To put it simply, Miguel Cabrera is one of the best hitters of the modern era, so beating him in anything is mighty impressive.
It is not all offense for Contreras, as he also possesses one of the strongest arms in the game behind the plate. After the retirement of David Ross and release of Miguel Montero, Willson Contreras stepped right into the role of everyday catcher. He has vastly improved his game-calling ability and his rapport with pitchers across the Cubs' roster.
While he can still make bad decisions, especially when it comes to pick off attempts, let's keep in mind that catcher was not even his natural position when he came into professional baseball. Originally, Contreras was slated to be a third baseman, but a spell of boredom changed his fate.
During instructional ball down in the Dominican Republic, Willson noticed a set of catcher's gear on the floor and thought, 'What the heck, I'll give it a whirl!' His natural athleticism and insane quick twitch muscles helped turn him into what we are currently witnessing on the diamond.
The argument can be made that Contreras is still well behind fellow backstops Buster Posey, Salvador Perez, and Yadier Molina (to name a few) in terms of his ability to call games, frame pitches, and command the pitching staff. However, it will not take long for him to be placed with those names if he continues to produce the way he has in 2017.
-Frank Fernandez