AL East
Manny Machado's Disappointing Season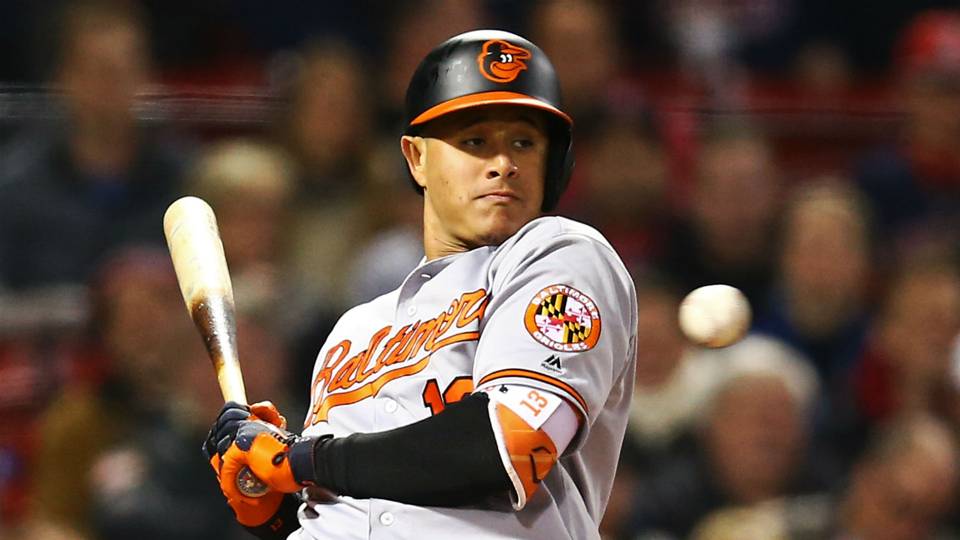 This is a guest post from friend of the blog Roland Fuller
With around a third of the baseball season to go, it has started to become quite clear which players are responsible for dragging their teams down, and, unfortunately, Manny Machado is a member of the All Disappointment Team for 2017.
Manny Machado and the Baltimore Orioles
On fantasy draft day, Machado owners figured that missing out on stolen bases wouldn't be a problem if Machado carried on hitting for the high average and smacking his usual 35 – 40 home runs. But his overall production has been low across the board for the initial two months of this year, with a paltry .260 average, 23 home runs, and 73 RBI. Not bad, but not his normal production.  And, thanks to the fact that he is just not getting on base as frequently as he should, Machado is now scoring fewer runs in total, which is possible they biggest drain on his value in terms of fantasy sports.
Machado's Low Average on Balls in Play
Machado has a significantly low average when it comes to balls in play, .270, but there is otherwise not much in his profile to explain his subpar results adequately. If he has made you lose your faith in terms of baseball betting, however, you can still search some NRL betting tips in order to get your money's worth in another sport!
Is the Tide Turning for Machado?
The Orioles have had a season sorely lacking in good news, but there are indications that the tide is finally turning in favour of the club. As it looks now, the Manny Machado tsunami seems to be verging on making land.
It's common knowledge that the Machado offensive beginning to the season of 2017 has been one giant failure and disappointment. As of July, his 85 wRC+ could be identified as the main reason for the Oriole landslide as far as the American League is concerned, compelling the front office to consider casting out some of the bullpen's big fish. Machado has come around a bit lately and his wRC+ is now over 100- good news for Baltimore. But with the Yankees and Red Sox atop the AL East, the O's might be too far from first to make any sort of run.
The peripherals suggest that the offensive slumber of Machado has been a result of a crawl from hibernation. This guy is one with a real feel for the bat's barrel, and a load of unlucky batted ball results, just does not seem destined to struggle permanently.
In July, Machado has managed to post a slash of .351/.403/.561 with a monthly-best 128 wRC+. His walk-rate has hovered around the norm, but his rate for strikeouts has never been lower, with strike-three occurring in just 14.5% of his appearances on the plate. This is a very welcome improvement form an almost 20% strikeout-rate in the first half –in the 15 games he has been a part of this month, he has not notched a base-hit in just two!
For Manny Machado, it has never been the capability of hitting major league pitching levels, but a question of situating himself in order to do so.