National League
What do the Milwaukee Brewers' Chances Look Like With Neil Walker?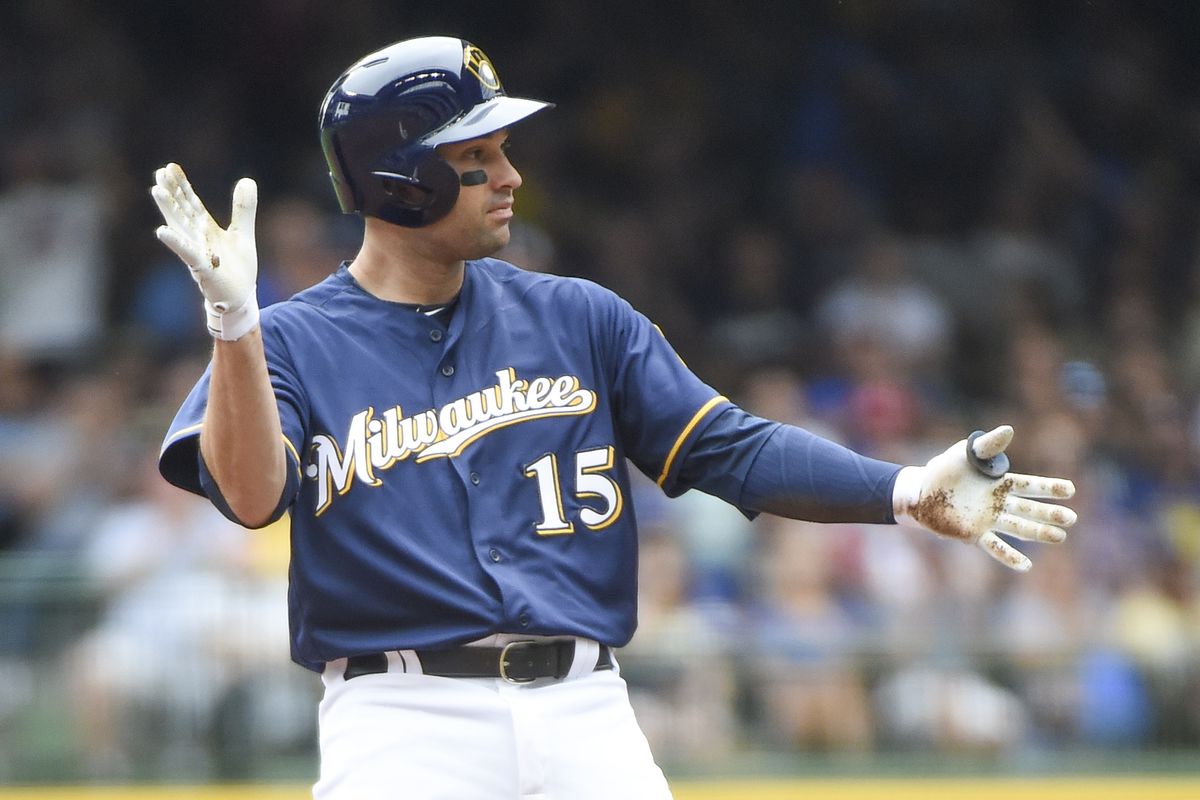 This is a guest post from friend of the blog Roland Fuller
The most incredible part of the Neil Walker trade between the Brewers and the Mets is that the latter are actually going to be paying some money out for once! The Mets have traded both Walker and a sum of money in return for a player that has yet to be named. The exact amount that the Mets will be covering for the $4.7 million still owed to Walker has not been confirmed, however.
Walker missed roughly a month and a half of play earlier on in the season after suffering a partial tear to his left hamstring. He has been hitting very poorly since coming off of the disabled list hitting .182 in July and .278 in August, though in a small number of at bats.
Before this he was hitting a much better .270/.352/.468 for a wRC+ of 108, and in 2016, Walker hit .282/.347/.476, which was worth a 122 wRC+. His defense at the second-base may be below average, but, as far as the Brewers are concerned, the guy can certainly hit the ball.
The Brewers Struggle When it Comes to Second-Base
As far as the Brewers' second-base struggles are concerned, Walker is certainly a considerable upgrade. However, given the time of year that this trade is taking place, it is not easy to assert that he will be worth even a single additional win going forward –and that is based on the assumption that he is healthy.
A Difficult Trade to Evaluate
Without being acquainted with the PTBNL, the Walker trade is a little trickier to evaluate, by both spectators and sports betting sites alike. We will eventually find out who the Mets are going to be receiving and how much money the notoriously frugal team has been willing to part with, but, given what is known about the Mets, it's difficult to believe that the return will be a satisfactory one.
Walker can be seen as a rental, and one with questions surrounding injury as well, so it is unlikely that the Mets could have done any better than some dodgy youngster. As a spirited team with a gaping hole at second-base, the Brewers no doubt had very little leverage, especially in light of the fact that players need to make it through waivers.
The Mets are Opening up the Door
When looked at from the Mets' perspective, this trade is opening the door to calling Gavin Cecchini up to take the second-baseman slots for the rest of 2017. He is not faring particularly well in Triple A this year, but he has performed excellently there in years past. It may well be worthwhile to call him up to test his abilities.
It's also not a terrible idea to attempt signing Walker back during the offseason should the price be right: there is no reason at all to think that the Mets should not be contending once more when 2018 rolls around, and it is a far preferable option to placing José Reyes in that position.