AL East
Jonathan Schoop: The Superstar You've Never Heard Of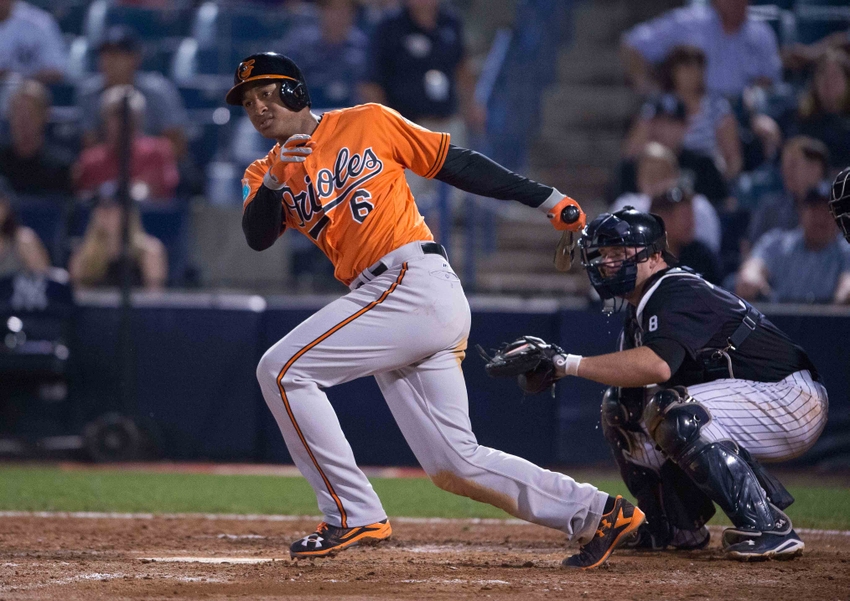 What if you hadn't read the headline to this post and I told you there was an American League second basemen with a .305 average, 31 homers, and 103 RBIs and asked you to guess who it was?
31 homers means it isn't Jose Altuve. The fact that it's 2017 means it can't be Dustin Pedroia. .304 means it's not Brian Dozier. Because he's suddenly terrible it's not Rougned Odor. It's not the obvious guess from a couple years ago of Robinson Cano either.
It's Jonathan Schoop, the 3 hitter for the Baltimore Orioles and one of baseball's quietest superstars.
In his 4th full season in the majors, the 25 year old Curacao native has really come into his own a power hitting, high average, middle of the order bat that can put hit numbers up with the best in baseball. Right now, in addition to more than 30 bombs and 100 RBIs, Schoop has a .305/.351/.536 slash line, with an .880ish OPS and a 4.8 bWAR which is just a touch less than the his career WAR total coming into this season. Schoop also sports a 132 wRC+.
All in all, he's the second best second basemen in the AL, and that's saying something. He's a slightly below average fielder (Fangraphs rates him lower than Baseball-Reference) but an excellent hitter for both power and average. And, though he's put it all together this season, there have been flashes of his talent before.
Last season, he played all 162 games for the Orioles and mashed 25 bombs and 38 doubles. He had a sub-.300 on base percentage which helped limit him to 2.1 bWAR but he drove in 81 runs and hit .267. Fangraphs gives him a 99 wRC+ in part because of that troublesome OBP and his .752 OPS but he showed that he was able to adjust to big league pitching after missing half of 2015 and batting only .209 in his first real showing in 2014, though he's always had home run power.
Schoop has long been overshadowed by high profile teammates Adam Jones and Manny Machado but this year he was Baltimore's sole All-Star game representative. He's already set career bests in homers, walks, average, on base, slugging, OPS, OPS+, RBIs, total bases, and runs and including his big night on Sunday against the Indians, which included a game tying 6th inning single, his third hit of the game, hits.
Baltimore is 71-71, they won't make the playoffs in a very tough AL East or Wild Card hunt. Their pitching has let them down and the competition has just been too good. But with Machado for at least another season, Jones, and now Tim Beckham manning shortstop, the O's aren't too far off.
Going forward, watch out for Schoop as one of the guys on the leading edge of the home run resurgence around the league and remember that as good as his numbers are and as noteworthy as they'd be from a left fielder or first basemen, he's doing all this from second. That's pretty good.
-Max Frankel