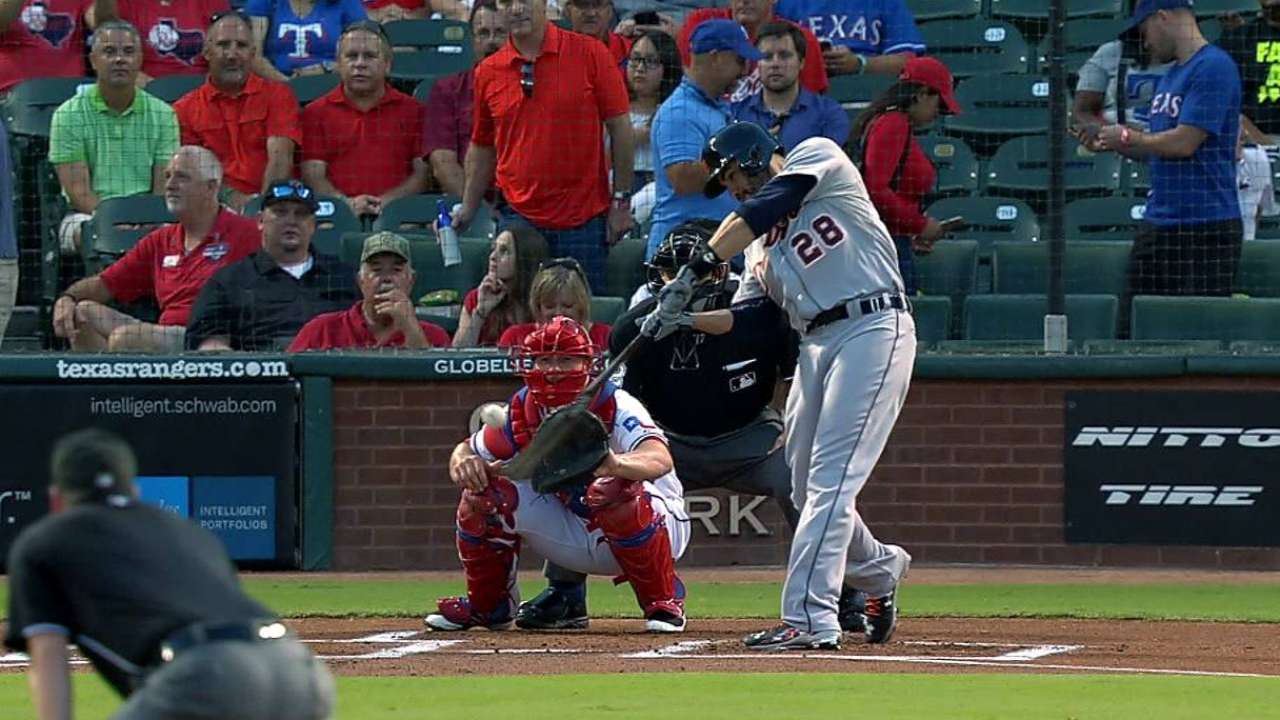 Yesterday, while contemplating JD Martinez as NL MVP, Max published a post that ran through our eternal crisis of defining "Most Valuable Player." He argued that Giancarlo Stanton was the more valuable player over the course of his 154 games than JD has been during his 59 games. That's a totally fair argument, but Max missed the mark on my assigned topic. (Apparently, I recently acquired the ability to assign topics to fellow blog mates; be on the lookout for another "Sean is Awesome" post penned by a begrudging comrade.) I was more interested in where Martinez would land on a fictional blogger's NL MVP ballot.
Unlike the Presidential Election, the baseball writers' association asks for the electorate's top 10. That's why we get downballot votes like the one cast in 1999 for Matt Mantei. So the question is not if JD Martinez belongs in the top spot. The question is: is he among the top 10?
I think the answer is undoubtedly "yes".
There is plenty of precedent for midseason acquisitions to receive MVP "love" and JD Martinez might have a better case than each of them. In 2015, Yoenis Cespedes carried the Mets to a playoff run and landed in 13th in the MVP ballot. In 2008, CC Sabathia pitched every three days to put the Brewers on his back and treated Milwaukee to playoff baseball, while the voters treated him to a 6th place MVP finish. Manny Ramirez also pulled the trick in 2008 when he went from Boston to Los Angeles, hit .396 in 53 games and earned himself a 4th place finish. And 1993 voters recognized the impact that Fred McGriff made when he arrived in Atlanta by listing him 4th on the MVP.
None of those guys finished higher than 4th on the final balloting, but none played more than 68 games with their new team. JD Martinez, and his 29 homers in 59 games feel like they have a case to finish higher. Let's take a look.
In addition to Stanton, Max briefly laid out the case for Martinez' teammate Paul Goldschmidt as the MVP. He also mentioned the worthwhile cases of Charlie Blackmon and Joey Votto. All of which are fair.
So we'll put those guys (in some order) in our top 4. We've got 6 spots left.
Anthony Rendon and Kris Bryant are bound to receive some love as each is near the top in the NL in WAR. Their full-season contributions are likely why the Nats and Cubs are coasting into the playoffs.
We don't have a Dodger or Brewer yet. Let's add Chris Taylor and Corey Knebel to the list because we're baseball hipsters, who appreciate the finer things in life. (Did I really just do that?)
Are we really so sure that JD Martinez doesn't belong here? Who has meant more to his team's success? Is that even the right question? I'm not sure, but if Yoenis Cespedes gets credit for the Mets' run, then JD Martinez should get credit as well.
Perusing the leaderboards yields the obvious case for downballot nods to the tremendous seasons of Max Scherzer, Clayton Kershaw, and Cody Bellinger. If we include JD Martinez, that's your 10.
We can argue all night about the order, but JD Martinez and his leading-the-league-by-a-mile slugging percentage belong somewhere in the top 10. There are plenty of great players in the league, but this Diamondbacks squad benefitted tremendously from the July acquisition.
Max is right – JD isn't the MVP of the National League. But his impressive 2017 season deserves some love from the voters. A 6th place MVP vote feels like just the right amount of love.
-Sean Morash