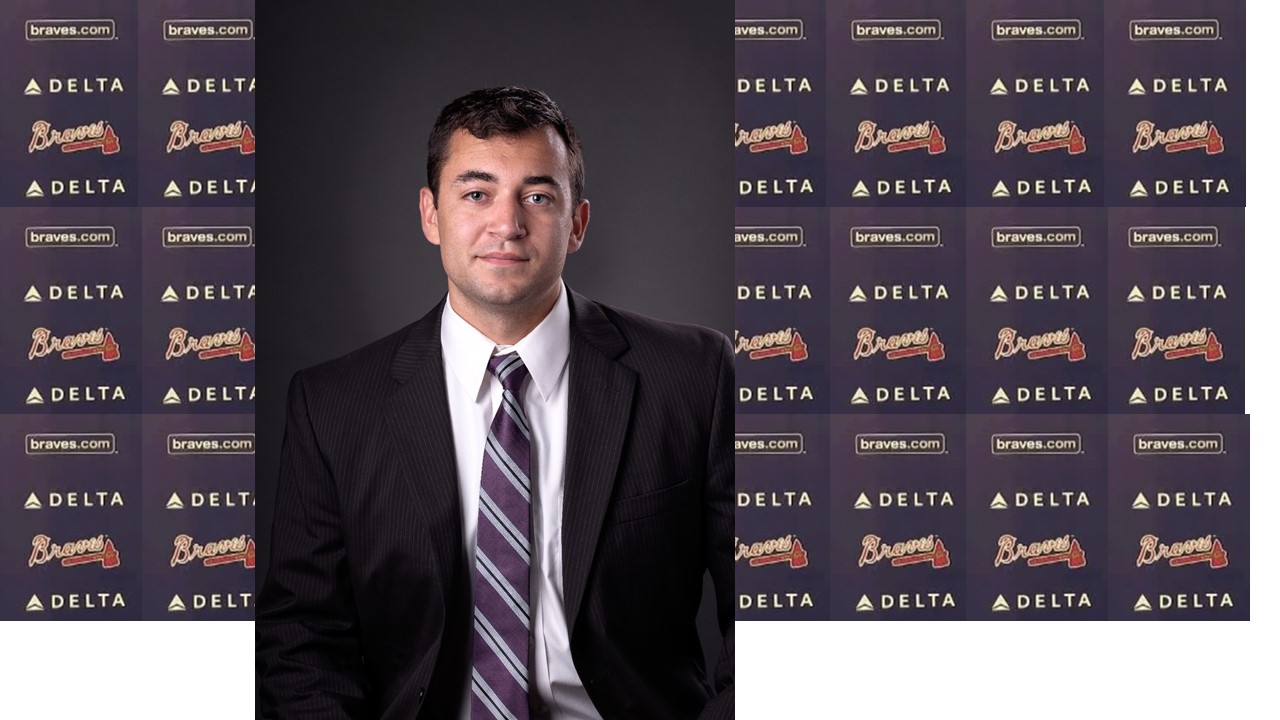 To: The Hiring Manager of the Atlanta Braves Front Office
CC: John Hart, John Schuerholz
Atlanta Braves, 755 Battery Avenue. Atlanta, GA 30339
To whom it may concern:
I am writing today to express my interest in a recent open position within your organization. While I do not believe that the General Manager (GM) job will surface on Indeed, the recent resignation of John Coppollela left me hopeful that you might entertain my candidacy. Additionally, as an owner of no fewer than ten shares of Braves (tracking) stock, I may or may not be kind of sort of your boss and as such, insist that you consider me for this opening.
My full resume is attached, but please find below my baseball resume:
2009-2013: Varsity baseball player at Vassar College
2013: manager/player for Erbach Grasshoppers of the Bundesliga 3 (Germany)
2011-present: Operator of MLB blog, Off The Bench
Lifelong Braves fan
Contributor to Fangraphs
Middle relief pitcher nerd
Zero time violator of MLB's rules regarding international signings and well known for my steadfast stance that 16 is just too young
In addition to those qualifications, I bring more to the table than your average former collegiate baseball player turned international manager turned energy analyst. I have demonstrated an uncanny ability to build a dynasty in OOTP baseball. While most single men in their 20's may spend Saturdays in a bar watching sports or pretending to enjoy apple picking with a date, I have committed myself to the well being of the fictional Atlanta Braves in my most recent simulation. In fact, I have brought 8 Championships to Atlanta in 10 years, something I am certain I can replicate in the real world.
The basic tenants of my strategy for building those fictional Braves would be well suited for managing real humans, as well. Allow me to briefly outline the strategy for building championship-caliber teams:
Get great players
Keep said great players
As the General Manager for the Braves, I would stress going after the very highest end talent available. Why should a team like the Braves settle for mediocrity at any position when we could have great?. In my computer simulation, which, again, I think well prepared me for the rigors of actually managing hundreds of employees, thousands of minor leaguers, and a major league roster with a payroll north of $100 million, this often meant giving up on players who I knew could help for players who I knew were better. Take, for instance, the trade that I believe swung my organization, one I may seek to replicate exactly if given the helm of this team: Ronald Acuna, Kolby Allard and Matt Kemp brought back Carlos Martinez and Stephen Piscotty. Acuna was admittedly not among the top prospects in the game like he is today, but the deal was still a difficult one. I wound up with Carlos Martinez, the Ace that the 2018 Braves desperately needed, and I also had an outfield that savvy observers considered a strength.
These types of trades are tough to make, but I am prepared to make those tough decisions and bring Atlanta championships. Be sure – I am aware of the next great wave of prospects en route to Atlanta and I intend to savor the fruits of their league-minimum salaried labor. However, if given an opportunity to add Jose Altuve to a roster, one must be diligent. My quick plan to success:
Trade for an elite starting pitcher with great stuff – the next wave of pitching prospects all have 94+ mph fastballs to work with. (Julio Teheran will attempt to convince them that 89 is better. He is wrong.)
Add an experienced left-handed (and good) reliever – AJ Minter was incredible out of the pen in September, but he could learn from Justin Wilson.
Fix the outfield and third base –  As a Braves fan, and a great bargainer, I believe that Johan Camargo and Nick Markakis should be able to yield an upgrade at third base. Package these two, with a prospect, for a great third baseman. This goes back to my first tenant: Get great players. Neither Comargo nor Markakis are great.
I am also aware that John Coppollela's stint as GM may have resulted in a new set of lessons for the Braves. Recent news outlets have suggested that Coppy regularly disregarded rules and that he created an uncomfortable working environment for both his staff and fellow GMs. As long as you don't check my undergrad disciplinary record, I can assure you that I am both a rule-follower and well-liked by everyone. Other GMs reportedly did not like Coppy because he sent them 2,000 word text messages. I have literally never done that and wouldn't trust anyone who does.
As a final note, I would like to mention again that I am a part-owner of the Braves (tracking stock). I believe that the unique perspective of both owner (of tracking stock) and GM will allow me to quickly gain a thorough understanding of the full scope of baseball operations and keep an eye on the big picture of team financial health, while simultaneously acquiring and keeping great players. I should add that I have the support of at least two other Braves owners (of tracking stock).
Thank you for your consideration and I expect to hear from you very soon,
Sean Morash