AL West
Houston Astros and Los Angeles Dodgers Join the 100 Postseason Club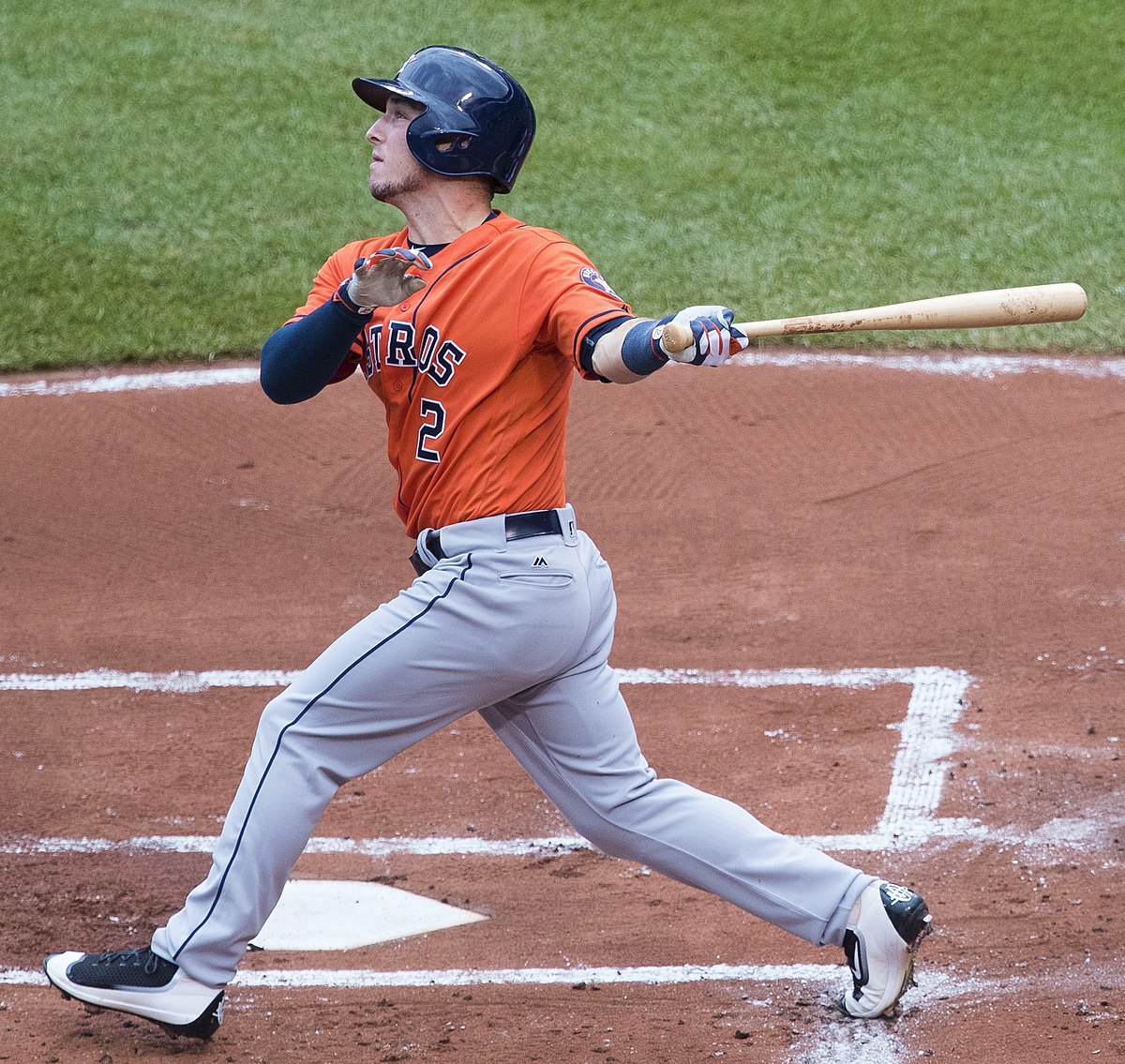 The Los Angeles Dodgers may be the favorites of people betting on the World Series if only for the fact that they won three more regular season games than the Houston Astros, but both clubs have joined a very exclusive club. The Boys in the Blue and the 'Stros will become the first two teams, since the Cincinnati  Reds and the Baltimore Orioles in 1970, to meet in the World Series after having each broken the 100-win mark in the regular season, and the first in any postseason series since the New York Yankees and the Kansas Royals faced off in the American League Championship Series in 1977. "Now, we chase the ultimate prize," Astros manager AJ Hinch said. Just like in Highlander which, as Ricky Bobby pointed out, won the Academy Award for best movie ever made.
And in game 1 of the World Series, the roles of Connor McLeod and The Kurgan will be played by Dallas Keuchel and Clayton Kershaw (we'll let you sort out which is which). Kid Keuch has a 1.78 ERA in five playoff starts and allowed the Yankees four runs in 11 1/3 innings in his two starts in the American League Championship Series. Kershaw, on the other hand, surrendered just one run in six innings against the Cubs on Thursday, and has a 3.63 ERA in 17 1/3 frames in these playoffs. "I'm very excited about it," Kershaw said. "We get to open up at Dodger Stadium, get to be home. Don't have to worry about the DH. It's great."
The Dodgers have home turf advantage, once again, because of their better win-loss record in the regular season, a trend which has continued in the postseason. Los Angeles is 7-1 in October, while Houston is 7-4 after losing three straight to the Yankees in the Bronx. However, the fact that the Astros went to seven games against the Yanks may have been a blessing in disguise, as now their rotation perfectly lined up with Justin Verlander – whom the 'Stros acquired in the dying seconds prior to the waiver deadline – following Keuchel in game 2.
Even though this will be the first time both teams do battle in baseball's grandest stage, the fact that they would loomed in the horizon as early as the midseason break, when the Dodgers were 61-29 and Houston 60-29. And it was a long time coming for both squads; the Dodgers' last appearance and win in a World Series was in 1988, while the Astros unsuccessfully vied for the trophy in 2005. The two teams have previously met twice in the postseason, though; Houston knocked out LA in a one-game tiebreaker in 1980, but the Dodgers had their revenge a year later in a best-of-five Division Series.
The 'Stros led the MLB in runs per game in the 2017 season, but they're not overconfident. "They're a good team," Houston outfielder Carlos Beltran said. "There's [sic] a lot of similarities when I look at the Dodgers and look at our team. They've got talent, and they seem like they really enjoy themselves, they seem like they have good chemistry in the clubhouse, which is great. It's going to be a good series."