Archives
2018 National League Manager Ranking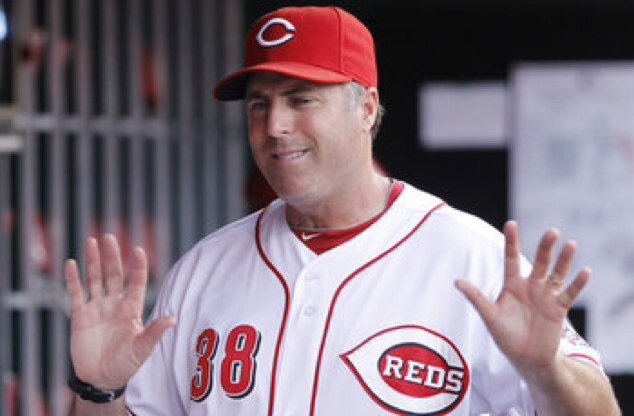 Every year around this time, Off the Bench publishes our annual manager ranking. This is a tradition that goes all the way back to 2012 and, though it has morphed a bit over the years, has continued ever since. You can find our 2013 rankings here as well. In 2014, things changed a little bit as I, clearly with too much time on my hands, both ranked and graded all of Major League Baseball's managers. Since then, we've gone with the grading approach since it offers a little more nuance and avoids silly arguments about why one guy is one or two spots higher than another. I tried it for the first time before the 2016 season which you can find here and here
As with the last couple years, I'm going to divide up the AL and NL manager lists. You can find last year's AL manager rankings/ grading here and the NL manager ranking/ grading here.
This post, if you can't tell from the title, will be the National League manager ranking / grading. The AL is here.
As in the past, grades are on an A-F scale, with A reserved for only the cream of the managerial crop and F standing in for 'Should be Fired.' Additionally, I won't offer any score for first-time managers, but if a guy has managed elsewhere in the majors he's fair game, even if this will be his first season with his current team.
National League East
Dave Martinez, Washington Nationals: Martinez has some very big shoes to fill in DC after the Nats fired Dusty Baker despite a 97 win season and 20 game victory over the second place Miami Marlins in the East. Baker couldn't get the Nationals out of the first round of the playoffs and that will be Martinez's charge. He's got perhaps the best roster in the sport so he'll have a good shot, but with Bryce Harper on the cusp of free agency, the pressure will be on in his first season. Grade: N/A
Don Mattingly, Miami Marlins: 2017 was a very up and down year for a young Marlins team that showed a lot of promise early but faded hard towards the end of the season. Next year, they'll be without NL MVP Giancarlo Stanton and stars Dee Gordon and Marcel Ozuna. Add in playing in front of some very, very, very sparse crowds in South Beach and Don will need all the luck he can get. Grade: B-
Brian Snitker, Atlanta Braves: Snitker was made the interim manager in 2016 after Freddie Gonzales was fired and managed the team full time in 2017. The Braves have a severely underpowered roster in a tough NL East and getting them to third place, though still with 90 losses, represents a good job by Brian. This year, his team will be a bit better and have some young talent, but it'll be a big test for Snitker as the Braves might look to change managers before their real window of contention opens in 2019. Grade: C+
Mickey Callaway, New York Mets: Terry Collins was dismissed after an absolutely dismal 2017 season and the Mets were right to go with a guy with pitching in his DNA. If Callaway can turn the Mets into what we thought they might be going into last season, he could be a big name in the managing world. Grade: N/A
Gabe Kapler, Philadelphia Phillies: Like Callaway and Martinez, Kapler is a first time manager in the NL East. Unlike those two, however, Gabe hasn't spent the last few seasons in the dugout coaching. That may pose a challenge for him but he's a smart guy and former Rookie of the Year so I have high hopes. The Phillies have talent; we'll see. Grade: N/A
National League Central
Joe Maddon, Chicago Cubs: A bit of a down year for the Cubs after their big World Series win still got them into the NLCS. You can't argue with results for baseball's most enigmatic manager. Grade: A
Craig Counsell, Milwaukee Brewers: Counsell turned one of baseball's moribund teams into a bonafide playoff contender in 2017. Though the Brewers couldn't maintain their hot April start, they were in the mix in the NL Central until the last weeks and finished just a game out of the Wild Card with 86 wins. Counsell is another good season from adding his name to the list of highly successful players-turned managers in the last few years. Grade: B+
Mike Matheny, St. Louis Cardinals: Matheny's Cardinals have been… ok. 83-79 is… ok. The Cards are still relevant because they always are, but Matheny hasn't coaxed them deep into the playoffs like his predecessor Tony LaRussa did repeatedly. However, this kind of feels like front office failing rather than Matheny's. St. Louis has missed on some prospects recently and some future stuperstar players like Stephen Piscotty and Michael Wacha didn't really turn out that way. All in all, things are… ok. Grade: B
Clint Hurdle, Pittsburgh Pirates: It was a tough year in Pittsburgh with Starling Marte popped for PEDs and Gregory Polanco settling below his talent as a worst-case scenario comparison for Shohei Ohtani. The Pirates once again finished below .500 and now may trade Gerrit Cole and Andrew McCutchen– but razor thin margins for error are just kind of the reality for a small market teams. Hurdle has instilled a sense of winning at PNC Park and the Pirates are no longer treated like perennial losers. He'll really need to work some magic if they don't have their two best players going forward, though. Grade: B+
Bryan Price, Cincinnati Reds: What does Bryan Price need to do to get fired? Be awful with the media? Check. Be a jerk? Check. Lose a billion games? Check. I don't get it. The Reds lost 94 games last year and they won't be better as long as Price is around. Joey Votto or no Joey Votto. Grade: F
National League West
Dave Roberts, Los Angeles Dodgers: Roberts guided his sometimes-volatile team to within 1 game of a World Series win. He did it in the World Capital of Baseball Drama and while dealing with some challenging things like integrating accomplished but declining vets Curtis Granderson and Andre Ethier into an already successful team without messing anything up. He also overcame the month from hell when his 100 win-bound team suddenly couldn't win a game. Roberts has established himself as one of the better managers in the game. Oh, and he won Manager of the Year this year. Grade: A
Torey Lovullo, Arizona Diamondbacks: If Roberts hadn't won Manager of the Year, Lovullo would have. His first season at the helm resulted in a turnaround from one of baseball's worst teams to one of its best and a playoff appearance. Lovullo is a managerial star in the making. Grade: B+
Bud Black, Colorado Rockies: I was highly critical of Black's hiring in last year's manager ranking and the Rockies seemed to go with the most inside the box manager imaginable but Black did a good job in his first year in Colorado. Obviously, having Charlie Blackmon and Nolan Arenado helps but winning 87 games in a division with LA and Arizona is no small feat. Grade: B 
Andy Green, San Diego Padres: As I said in last year's manager ranking, Green's first crack at managing didn't go very well; his 2016 team lost 94 games. His second crack didn't go much better; the 2017 Padres lost 91. Sure, he doesn't have a great roster to work with, but he sure isn't doing anything with it. This will be a big year for Green as the Padres have some talent. Grade: C-
Bruce Bochy, San Fransisco Giants: Well last year was about as big a disaster as you could possibly image for the Giants. Everything that could have gone wrong did and the team finished with the worst record in the NL, tied for the worst in all of baseball. But Bochy is a legend and has proven his ranking over his career… Can he guide his team to a bounce back year? Grade: B+
-Max Frankel