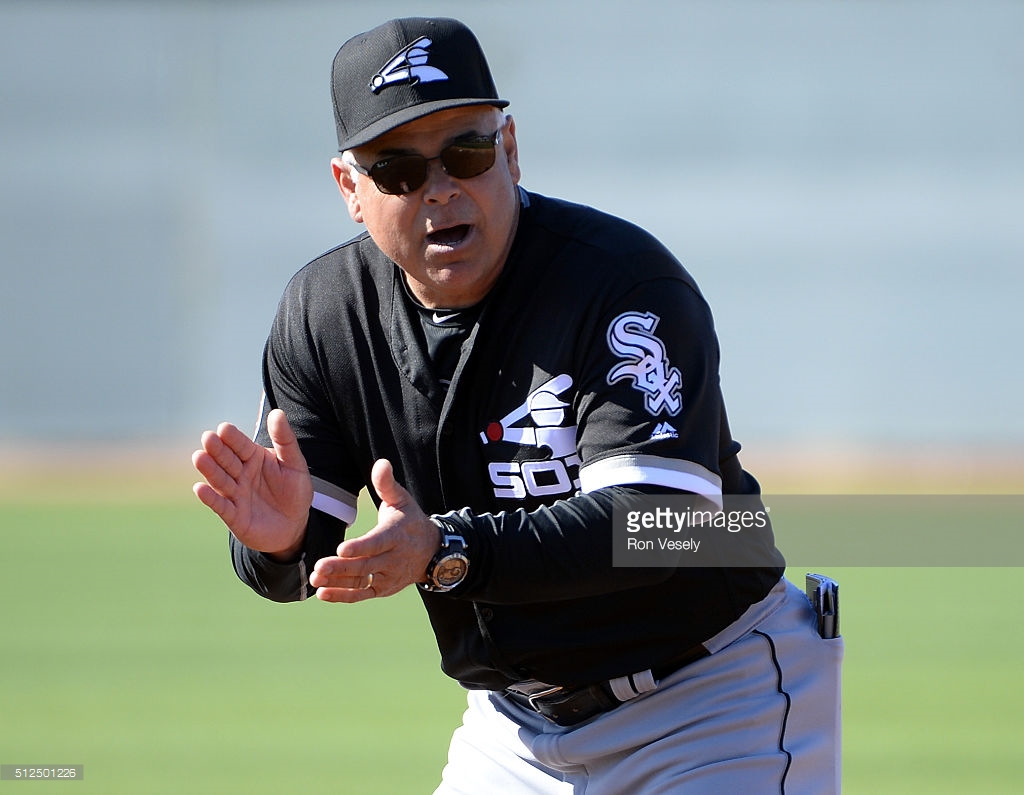 Every year around this time, Off the Bench publishes our annual manager ranking. This is a tradition that goes all the way back to 2012 and, though it has morphed a bit over the years, has continued ever since. You can find our 2013 rankings here as well. In 2014, things changed a little bit as I, clearly with too much time on my hands, both ranked and graded all of Major League Baseball's managers. Since then, we've gone with the grading approach since it offers a little more nuance and avoids silly arguments about why one guy is one or two spots higher than another. I tried it for the first time before the 2016 season which you can find here and here
As with the last couple years, I'm going to divide up the AL and NL manager lists. You can find last year's AL manager rankings/ grading here and the NL manager ranking/ grading here.
This post, if you can't tell from the title, will be the American League manager ranking / grading. The NL is here.
As in the past, grades are on an A-F scale, with A reserved for only the cream of the managerial crop and F standing in for 'Should be Fired.' Additionally, I won't offer any score for first time managers, but if a guy has managed elsewhere in the majors he's fair game, even if this will be his first season with his current team.
 American League East
Alex Cora, Boston Red Sox: Like the Nationals, the Red Sox won their division and changed managers. John Farell is out. Alex Cora is in. The former player has been a hot name on the manager list for years and was the bench coach for the champion Houston Astros, so big things are expected of him in Beantown. Unlike Davey Martinez of the Nats, the Sox don't enter the season as the prohibitive division favorites. Along with managing a challenging roster construction and the uncertainty around David Price, the pitcher who could become baseball's first $200 million reliever, Cora's first season in Boston will be full of challenges. Grade: N/A
Aaron Boone, New York Yankees: The Yankees got 1 game from the World Series last year and still changed their manager. Joe Girardi is out. Aaron Boone is in. I've written a lot about the Yankees managerial search here, and what I think about Boone here, so I'll leave it at that. Grade: N/A
Kevin Cash, Tampa Bay Rays: Kevin Cash's job got a lot harder when the Rays traded Evan Longoria to the Giants recently. Cash will not only need to lead a team in baseball's toughest division handicapped by payroll, he'll need to do it without the face of the franchise. Cash has already demonstrated that he's no Joe Maddon, though few are, and I wonder how many seasons of topping out at 80 wins the Rays will endure before making a change. I'm keeping the same grade as last year's manager ranking. Grade: C+
John Gibbons, Toronto Blue Jays: Toronto was pretty disappointing last year, finishing 10 games under .500 and in 4th place. Now, they're without Jose Bautista, who is a free agent, and the Josh Donaldson era seems to be winding down as well. I'm not optimistic Gibbons is the right guy to coax an unlikely run out of this group. Grade: B-
Buck Showalter, Baltimore Orioles: Despite some tactical missteps, I've always been a Showalter fan. In last year's manager rankings, I gave him an A-. Like Bruce Bochey, last year was a bit of a disaster for Buck and his Orioles finished in last place in the Al East. This year, they'll be without all-world closer Zach Britton for a while and they're rumored to be shopping son-to-be free agent Manny Machado, too. Grade: B+
American League Central
Terry Francona, Cleveland Indians: Francona seems to be that rare poorly-regarded guy, who merely backs it up by turning multiple teams into perennial winners. Sure, he lost a 2-0 series lead in the ALDS to the Yankees, but the Indians were a powerhouse last season and are sure to compete for the 2018 crown, too. Grade: A
Paul Molitor, Minnesota Twins: Molitor still holds a sub-.500 career winning percentage as a manager, but last year was awesome. The Twins came from nowhere to make the playoffs, eventually blowing a 3-0 first inning lead to the Yankees in the AL Wild Card game. This is a good, exciting young team but they would have faltered in less capable hands. 2018 will be a big year for Molitor and the Twins. A repeat performance would say a lot. Grade: B
Ned Yost, Kansas City Royals: Ned seems to be living off his World Series win much the same way Ozzie Guillen did in Chicago for years after the 2005 World Series, doesn't he? This is a new Royals team and without the gobs of talent they had a few years ago, Yost may not be the deft leader the team needs. Grade: C
Rick Renteria, Chicago White Sox: I like Rick Renteria. His first year on the South Side didn't go that well (the White Sox lost 95 games), but the team wasn't very good. In the manager ranking last year, I gave Rick a B- based on his decent season managing on the North Side and I see no reason to change it. Grade: B-
Ron Gardenhire, Detroit Tigers: What an interesting decision to give the Tigers over the Ron Gardenhire. The longtime Twins manager has spent the last few seasons with the Angels and now has an opportunity to manage again in Detroit. Gardenhire is experienced, but this is going to be a tough task. The Tigers are old, expensive, declining and rebuilding. I hope Ron doesn't mind watching some bad baseball. Grade: B
American League West
AJ Hinch, Houston Astros: Hinch just won the World Series. Best of all, he did it by throwing out silly regular season roles and managing like he was in the playoffs, which he was. Yes, I have some critiques of the way he handled his bullpen in the ALCS and World Series, but whatever he did worked, right? Grade: A-
Mike Scioscia, Los Angeles Angels: Scioscia has been the Angels manager forever but I have to think this is a bit of a make or break year. LA has Mike Trout, Justin Upton, Ian Kinsler and Shohei Ohtani, they are finally a serious contender. If Scioscia can't put it all together in 2018, I think the Angels will consider finding someone who can. Grade: B
Scott Servais, Seattle Mariners: The Mariners were a bit of an afterthought in a division dominated by the Astros and Mike Trout but the Mariners were pretty good until they tailed off late. The Mariners go into the division with high hopes but it's a tough road to hoe. Luckily, Servais seems to be improving bit by bit. Grade: B-
Jeff Banister, Texas Rangers: The Rangers really fell from grace, huh? In 2016, Bannister won Manager of the Year and earned a B+ in the OTBB manager ranking. Not in 2017 though. The team won just 78 games and Bannister gets a downgrade after a strong first year. Grade: B
Bob Melvin, Oakland A's: Here's what I wrote about Melvin last year:" Bob Melvin is now entering his 7th season with the A's and 14th as a manager. He has just four 90 win seasons on his resume and hasn't even won 70 in two years. Plus, the last time he managed a good team, in 2014, they suffered an awful late-season collapse. There's a ton of young managerial talent out there, I think it's time to give a new guy a shot in Oakland." In 2017, his A's won just 75 games. I guess that's an improvement? Grade: D+
-Max Frankel