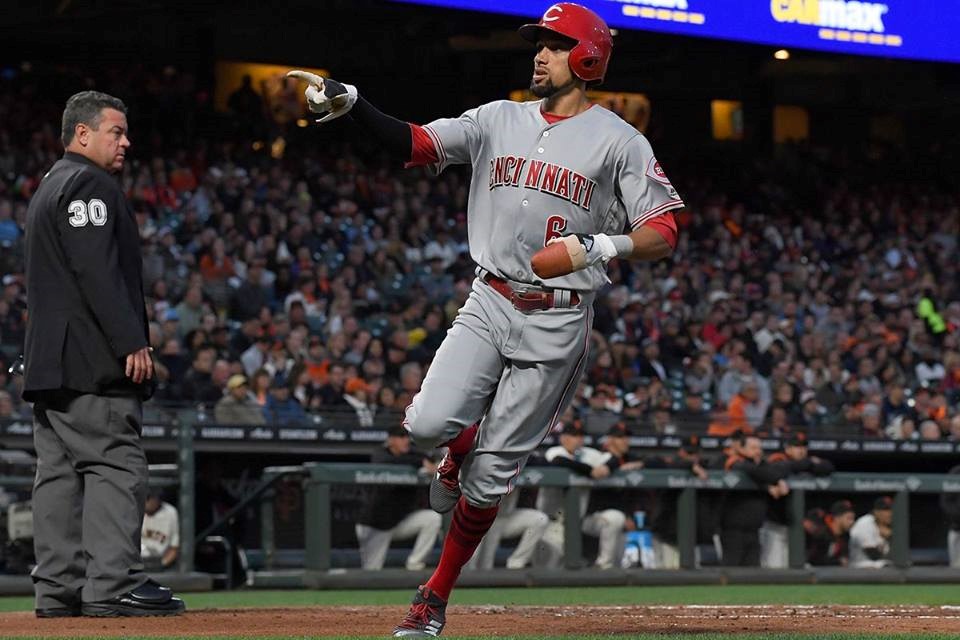 The hot stove has been far from captivating this offseason, and baseball fans around the world have struggled to find headlines worthy of any real excitement. However, the season is still quite a ways off; there's plenty of time for big-name moves to happen and hold our preseason blues at bay.
Let's take a look at some of the latest, somewhat plausible rumors; the players who have continually popped up on the radar and the teams with the funds – or requisite level of desperation – to make it happen.
Considering the Toronto Blue Jays look serious about being genuine contenders this season, it's understandable that they're not jumping at the chance to get rid of one of their key performers. However, it doesn't change the fact that the Cardinals are in hot pursuit of the former MVP and apparently have put him ahead of Baltimore's Manny Machado on their preseason wish list. Even though there are no trade talks on the horizon at this time, St. Louis may throw something on the table that could be too good to pass up.
The one thing that the Cardinals have going for them is the depth on their roster, and they have more than enough competent Major Leaguers they could use to entice the Blue Jays into a trade.
Jedd Gyorko could replace Donaldson at third base, while Randal Grichuk could help to strengthen the Toronto offense, and be handy in the outfield. There is also Luke Weaver, who would be a solid addition to their rotation and a player that Toronto could build around for the future. If the Cardinals offered a clean swap for all three, it might be too much for the Blue Jays to refuse.
Donaldson himself might also be looking for a move to a team that has more title potential. St. Louis is currently the eighth-favorite to win the World Series at +2500 according to online bookmakers, and could definitely cause a few upsets this year, especially if they acquire the services of the Blue Jays' third baseman. However, a lot can happen between now and when the season starts, and some bettors are opting to use some of the free bet promotions found on tipping sites such as Oddschecker, to minimize their risk factor when backing a team at such an early stage.
At the beginning of the offseason, the Giants were going full throttle trying to lock in the signature of Giancarlo Stanton, however, now their focus seems to be fixed on Cincinnati Reds' center-fielder Billy Hamilton. Although the speedster doesn't have the same impact as Stanton, he does possess game-changing ability. Another problem? Hamilton wasn't good in 2013.
The 27-year has racked up 47 defensive runs saved since 2013 from center-field, and he would certainly be a welcome addition to the Giants' lineup. Unfortunately for San Francisco, the Reds are pushing for the Giants' top prospect Heliot Ramos to be involved. But with Hamilton being far from the complete package it seems unlikely that San Francisco would be open to letting the talented youngster go. It would be more realistic that they offer up big-hitting catcher Aramis Garcia or outfielder Bryan Reynolds, who can also pack a punch with the bat.
Manny Machado to the Arizona Diamondbacks
It is well known that St. Louis has been heavily linked to Machado this winter, but the Diamondbacks can't be written off just yet and could very well be the eventual destination for the 25-year old. Back in December, Arizona was pursuing the third baseman before losing interest once talks between the Cardinals started.
However, it appears that the flame has been rekindled, and now the Baltimore Orioles' big hitter has once again become one of their most serious targets. It could even be a case where the most persistent organization wins the race and that would certainly mean Machado would end up a Diamondback.
JD Martinez was sensational for them at the end of last season and Manny would definitely help to fill the void. His record of 30 home runs plus for the past three years shows his solid consistency and would be a fantastic signing for the team.
According to recent reports, the Braves are living up to their name this winter and going for the double acquisition of the Miami Marlins' catcher J.T. Realmuto and outfielder Christian Yelich. It seems like a bit of a stretch, but Atlanta's farm system has enough depth to make a serious offer, especially with one of baseball's brightest young prospects Ronald Acuna.
The question is, would it be realistic to think a double swap is possible or should they be concentrating their efforts on landing just one of the Marlins' stars? If they had to choose between the pair, it is pretty clear that Yelich would be their go-to man, as the club needs an outfielder much more than they need a catcher.
The key for the Braves may be in their pitchers, with Kyle Wright and Ian Anderson both capable of fitting into Miami's inventory. The Marlins' need for some impact arms will have to be addressed this winter and it could prove to be the perfect fit with a trade for Yelich.
With another big season coming up, it's vital for teams to make additions. The deals noted above would have a major impact on their prospective clubs' ability to see their organization improve upon last year.