Archives
5 of Baseball's Most Underrated Prospects for 2018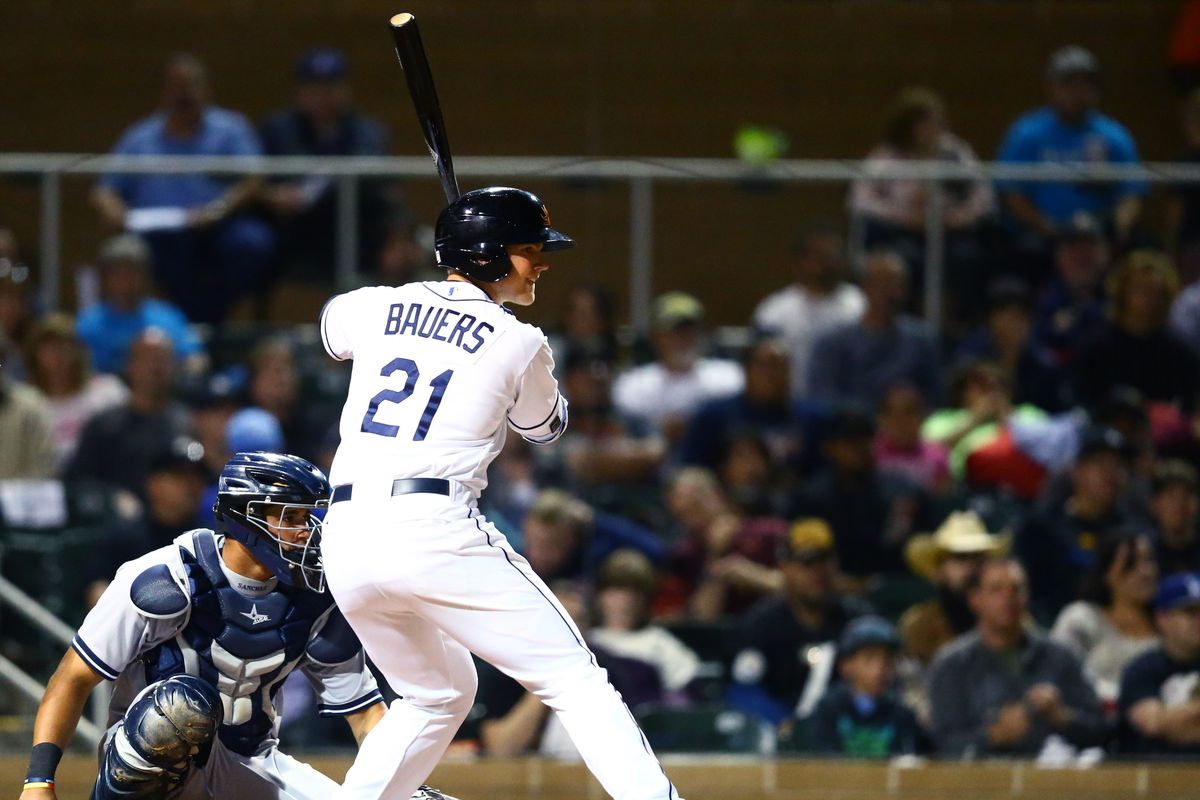 MLB.com recently released its annual top 100 prospects list. With the volume and tedium of the minor leagues, these lists can prove high value; but on the other hand, ranking the best players in the minors can spark plenty of debate. I'll add to that debate by highlighting 5 guys who were underrated prospects in that list.
While Shohei Ohtani holds the coveted number one spot, I'm not sure he fits the prospect mold correctly. At the very least, I do not view him the same way I view a 20-year-old who is developing his way to the major leagues. For example,  Vladimir Guerrero Jr., who became the first prospect to ever receive an 80 grade hit rating, and ranks third overall behind Ohtani and Ronald Acuna.
As I sifted through all 100 players, there were 5 who particularly stood out as underrated.
Dane Dunning – No. 92 – RHP – Chicago White Sox
Scouting grades: Fastball: 60 | Slider: 55 | Changeup: 55 | Control:60 | Overall:55
A first-round draft pick in 2016 out of Florida, Dunning was acquired by Chicago in that interesting Adam Eaton–Lucas Giolito trade. In 2017, he posted a 2.94 ERA with 168 strikeouts in 144.0 innings. On top of this, he allowed only one home run in his first 61.1 professional innings.
The only drawback here is that Dunning is 23 years old and hasn't reached the AA level yet, but he has all the qualities to move up in the White Sox organization; including athleticism, a repeatable delivery, and high strike percentage.
By no means should Dunning be in the top 10, or even the top 25, but being 92nd certainly seems disrespectful at this point. He projects to be a consistent 3rd starter, which would have been useful for the Nationals.
Ryan McMahon – No. 41 – 1B/2B/3B – Colorado Rockies
Scouting grades: Hit: 55 | Power: 55 | Run: 40 | Arm: 55 | Field: 50 | Overall: 55
A second-round pick in 2013, McMahon found his stride in 2017. He was hitting .326 in AA ball when the Rockies promoted him to AAA, where he hit a whopping .374 in 70 games with 14 homers and 56 RBIs.
McMahon is the second ranked 1B prospect, but his versatility has set him apart from other bat-only types. Being able to play three infield positions makes him much more attractive to the big league club. It appears he is starting to receive some of the credibility he deserves. With no true first baseman (sorry, Ian Desmond), expect McMahon to hold it down for Colorado this upcoming season.
Juan Soto – No. 29 – OF – Washington Nationals
Scouting grades: Hit: 60 | Power: 55 | Run: 50 | Arm: 50 | Field: 50 | Overall: 55
The 19-year-old Soto only has 301 professional plate appearances under his belt, but he has made the most of them. His lowest batting average so far is .320, and his highest is .429 (a 9-21 stretch in the New York-Penn League in 2016). After returning from a few injuries, he hit .360 in his first full season.
Soto also possesses some intangibles: natural hitting ability and maturity. He's rarely overmatched, and could easily be a regular contributor for the Nats on the big-league level. His MLB ETA is set for 2020, but if he continues his torrid pace, there's no way Washington can keep him in the minors for that long.
29th is an acceptable ranking for now, but come next year, Soto should be able to crack the top 15.
Jake Bauers – No. 64 – OF/1B – Tampa Bay Rays
Scouting grades: Hit: 55 | Power: 50 | Run: 45 | Arm: 50 | Field: 50 | Overall: 55
A seventh-round pick by the Padres in 2013, Bauers ended up in Tampa as part of the Wil Myers trade. He has advanced quickly, and was the Arizona Fall League's youngest player in 2015. To put it simply, he strikes out a lot. 112 times in 2017, but he is productive on both offense and defense.
With AAA Durham in 2017, Bauers hit 13 homers, 68 RBIs, and 31 doubles to go along with a .263/.368/.412 slash line. These numbers don't stand out too much, but according to MLB.com, his advanced approach at the plate puts him closer to the big leagues.
With Tampa's only first base option being Brad Miller, expect Bauers to come in and relieve Miller sooner rather than later.
Bo Bichette – No. 14 – SS/2B – Toronto Blue Jays
Scouting grades: Hit: 70 | Power: 55 | Run: 50 | Arm: 55 | Field: 45 | Overall: 60
It is hard to argue that the number 14 overall prospect is underrated, but Bichette seems to be taking a hit from playing in Vlad Jr.'s shadow. He's made rookie ball look far too easy, slashing .427/.451/.732. He won the Midwest League MVP award after leading the entire minor leagues in hitting at .362. Scouts had worries about his violent, Javier Baez-like swing, but the numbers speak for themselves.
Bichette is a natural hitter with raw power, and has good enough instincts to remain at shortstop as long as he can. The sky is the limit for Bichette, and there aren't many other prospects that have the same balance of talent he does. He's set to hit the big leagues in 2019, and there's no doubt that he is worthy of a top 10 ranking.
-Mike Milius