Archives
Which MLB Players Should You Look Out for in the 2018 Season?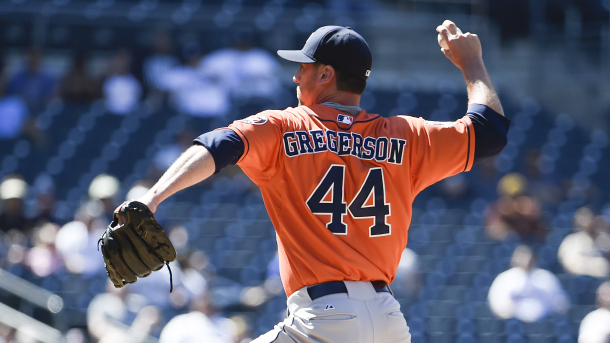 At the end of March, the 2018 season of the MLB finally begins. This winter has been uncharacteristically quiet, but there have still been a number of trades and free agents swapping uniforms.  Fans' are getting excited about the upcoming season.
But who's going to bring the most to their new teams? Let's find out.
In December, Luke Gregerson, a free-agent reliever, signed a two-year deal with the St. Louis Cardinals, which guarantees him $11 million and reunites him with his former team. In the 2006 MLB Draft, Luke Gergerson was selected in the 28th round but has worked his way up the ladder since then- he was Team USA's closer in the most recent World Baseball Classic. Luke Gregerson will be hoping to make a name for himself next season in St Louis where Cardinals fans may best remember the right-hander as the trade piece that brought Khalil Greene to St. Louis.
Last season, he labored with Houston, posting a 4.57 ERA. Did the Cardinals improve their pen by bringing in Gregerson or is the 33-year-old on his decline?
Shohei Ohtani hasn't made a plate appearance or thrown a pitch in an MLB Game, but he was this offseason's most coveted piece. The Los Angeles Angels have signed him up for $545,000 per year thanks to MLB's weird rules.
With an electric right arm and sweet left-handed swing, Ohtani is a rare two-way player. He's the 'Japanese Babe Ruth' and there is much expectation and excitement surrounding him.
In what was deemed by some as a 'surprising move', Dee Gordon was acquired by the Seattle Mariners from the Miami Marlins in December last year. Over the next three years, Gordon will receive $38 million payout, which includes a buyout option worth $14 million in 2021.
Throughout the last four seasons, Gordon has led the National League in steals for three of them. In 2017, he collected 60 steals and 201 hits and batted 308. That one year when he didn't lead the league in steals? Yeah, that was when he tested positive for performance-enhancing substances (PEDs) in 2016, serving an 80 game ban as a result.
The defending World Series champions, the Houston Astros, have boosted their chances of success next season by acquiring another big arm for their team – Gerrit Cole.
Coming in a five-player trade from the Pittsburgh Pirates, this deal was announced in January. The Pirates got Michael Feliz and Joe Musgrove (both right-handers), Colin Moran (a third baseman) and Jason Martin (an outfielder) in return for their young Ace. Cole will also receive $6.75 million over the next year.
Last season, Cole sported a 4.26 ERA, but is a former number 1 pick and an All-Star as recently as 2015 with the Pirates.
Thinking about placing a bet on an MLB game? Then carefully plan out your budget and you might want to consider one of the above players when you're placing your bet.