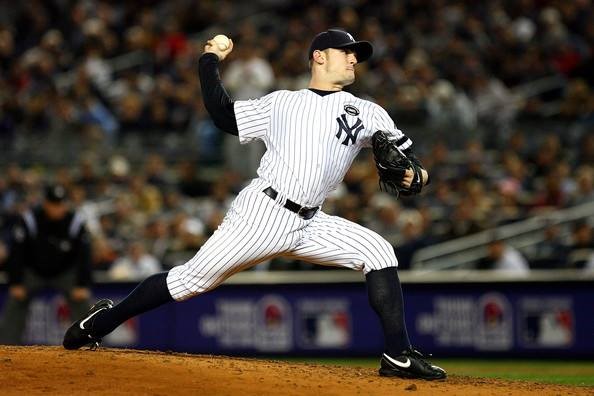 The new season is drawing near and we'll soon get a chance to see all three of the signings from the offseason step up and try to make their mark for their respective teams. There were offseason additions to rosters, but while some may have moved up this ranking, the very best bullpens in 2018 figure to wear the same cloth as last year.
The bullpen is a vital part of the squad and recent postseason trends have indicated that the pen can sometimes be the difference between a World Series and an October vacation. , especially if they encounter a few unfortunate injuries along the way. Let's take a look at three of the best bullpens in the competition ahead of next season.
New York Yankees
While Giancarlo Stanton and Aaron Judge have stolen the majority of the headlines this offseason, New York is looking like they are going to have a ridiculous bullpen heading in 2018. Take someone like David Robertson, for example, a player who has had three 30-plus save seasons and has a 1.03 ERA in his 30 games since returning to the Yankees in a trade with the Chicago White Sox. Even he is looking like the third best option in the bullpen next season.
Behind Aroldis Chapman, Dellin Betances, and the aforementioned Robertson, there is also Tommy Kahnle, who posted a 2.30 FIP and struck out an impressive 12.2 per nine after arriving in New York. While the first two showed some inconsistency last year, they are both more than capable of producing quality performances over the course of the season. With such a formidable bullpen heading into next season, the Yankees are looking like serious contenders for the World Series once again. It's no wonder they're second favorites at +600 according to MLB odds on bet365, with the reigning champions the Houston Astros just a whisker in front at +550.
Cleveland Indians
Cleveland has made the list mainly due to the always consistent pair of Cody Allen and Andrew Miller, who have continually performed when called upon for their team. In his 83 appearances in the 2017 regular season, the left-handed Miller put together a tidy ERA of 1.47, 0.742 WHIP and 6.13 K/BB. Allen, who has been the Indians 'go-to man' in the ninth inning for some time, has posted a 2.67 ERA and has struck out 11.7 per nine innings during his four years with the organization. Include Zach McAllister, Nick Goody and Dan Otero on that list, and it's easy to see why the Indians have all the bases covered in the bullpen for 2018.
Los Angeles Dodgers
When it comes to the ninth inning, the Dodgers have one of the best in the business in Kenley Jansen. Last year he got 109 strikeouts while only allowing 44 hits and a measly seven walks. Just seven walks all season! It's unclear at this stage how Los Angeles will set up their bullpen next year with a surplus of pitchers currently on their depth chart. Brock Stewart, Ross Stripling, Kenta Maeda and young prospect Walker Buehler are all viable candidates, but we'll have to wait until the year kicks off to see who gets the nod.
Regulars Pedro Baez and Josh Fields will be back again after performing well last season. And Tony Cingrani also was impressive out of the bullpen after arriving last year, and with Tom Koehler joining the ranks from the Toronto Blue Jays, we can expect an extremely competitive Dodgers outfit yet again.
The bullpen has always played a huge part in what is always a long and draining 162 game season. Fortunately for these three they teams seem to have a handle on it, and they will all be a major threat to the opposition in 2018.