American League
How Will The Toronto Blue Jays React To The Dexter Fowler Signing?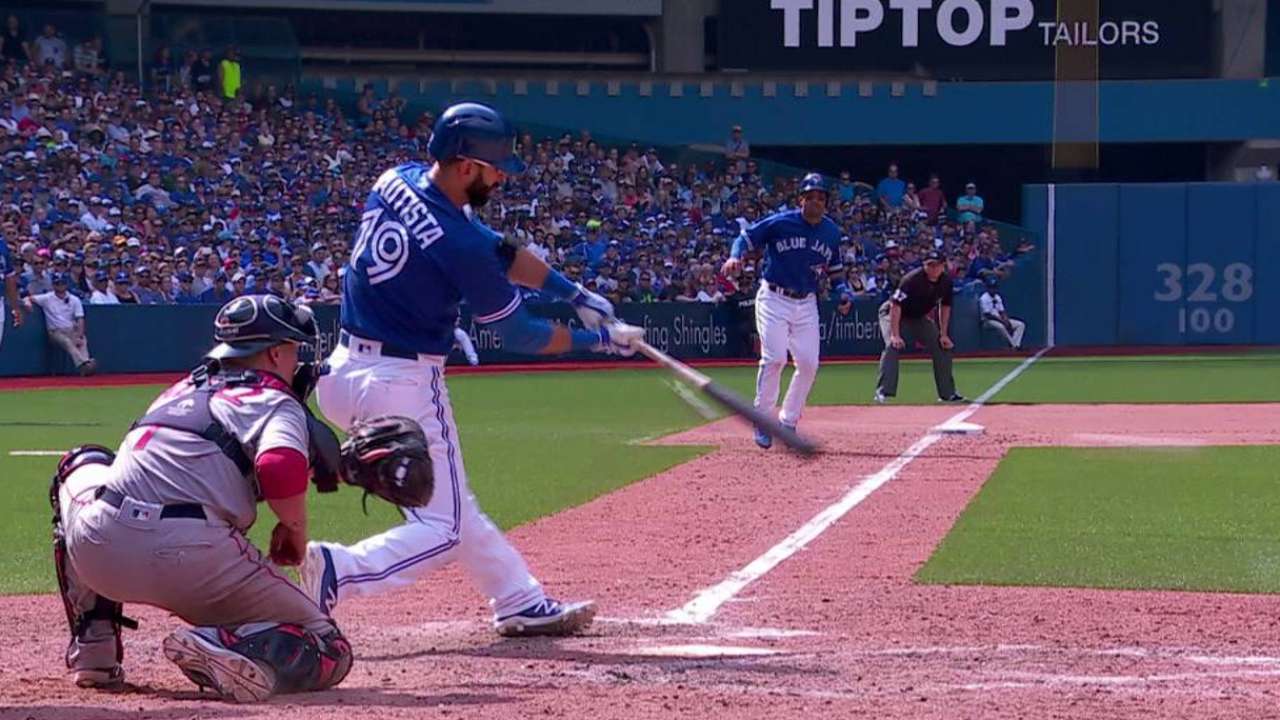 At this point, it's safe to say that the Blue Jays' offseason has been a failure thus far. GM Ross Atkins can speak as glowingly as he'd like about the additions of Kendrys Morales and Steve Pearce, but their acquisition is heavily offset by the potential losses of Edwin Encarnacion, Jose Bautista, Michael Saunders, and Brett Cecil.
Still, there was always the possibility that the Jays would sign Dexter Fowler. The NL All-Star and World Series champion would look great hitting in front of Josh Donaldson and playing right field in the Rogers Centre. But his deal with the Cardinals is now official, a 5-year/$82.5 million agreement. Fowler successfully gambled on himself last season, turning down Baltimore's 3-year/$33 million offer to take a 1-year/$13 million in Chicago.
With their primary target gone, where do the Jays go from here?
It's obvious that the Jays wanted an athletic outfielder, and preferably one that could hit leadoff, to add to their lineup. Fowler, with a .393 on-base-percentage in 2016 would have been the perfect fit, if only the Jays were willing to spend the money.
The easiest, and perhaps likeliest option, is to re-sign Jose Bautista. Yeah, he demanded 5 years and $150 million in March of this year but the veteran outfielder has to know he's unlikely to get that as his market has failed to materialize- perhaps spurred by his recent decline in productivity,  not many teams seem to want him.
Orioles' GM Dan Duquette has been the most vocal opponent to signing Bautista, referring to the right fielder as a "villain in Baltimore." There's obvious opposition between Bautista and the Rangers' organization and the Red Sox "don't have the money" to pay for him. All of this makes a return to the Jays more likely, and his market is especially thin following the signings  MattHolliday (Yankees),  Carlos Beltran (Astros), Steve Pearce (Blue Jays), and Mitch Moreland (Red Sox).
Slashing .234/.366/.452 during an injury plagued season, Bautista posted his lowest OPS since 2009 (his first year with the Jays). The former perennial MVP candidate saw his offensive numbers regress, but he still managed to hit 22 home runs and post a 16.8% walk rate indicating that value is still there.
The indicator of danger with Bautista is his defensive play. At 36, the free agent is fighting decline both at the plate and in the field. Once an elite asset, shoulder injuries have raised questions about Bautista's throwing arm after he struggled to break 84 mph in the playoffs. Defensive metrics aren't a fan of his play either, with his Defensive Runs Saved and UZR/150 in decline over the last three seasons. At this stage, Bautista projects as an everyday DH with the ability to occasionally play the field. But where does that leave the Jays?
Getting the easy decision out of the way, Morales will see the vast majority of his playing time in the DH spot. He played a total of 12 games in the field for the Royals last season (7 at 1B and 5 in RF), none of which should inspire confidence in his mobility or glove. Justin Smoak will be at first barring a trade or the signing of Encarnacion, which leave Bautista in an outfield spot should he re-sign in 2017. That would project the Blue Jays outfield to look like this:
LF – Steve Pearce/Melvin Upton
CF – Kevin Pillar
RF – Jose Bautista
The Jays are afforded some versatility with Ezequiel Carrera's ability to play either corner position coming off the bench, so Bautista wouldn't be forced to play the field every day. But regardless, fighting decline will be difficult if defensive play is affecting his value next year. Bautista could argue that 2016 was an anomaly. An injury riddled season that shouldn't count against his 5-year body of work from 2010 to 2015 in which he put up an average of 38 home runs, 98 RBI, and an OPS+ of 156. Unfortunately, time is not on his side and 36-year olds with a history of injury tend to regress. FanGraphs' projections still like Bautista next season, projecting him to post a 128 wRC+ and 2.8 WAR, which would make him a valuable player.
But in Bautista's case, projections should be taken as a best-case scenario. He'll still command a major league contract, but no team is going to be willing to pay for the next three years with this much risk. Instead, Bautista coming back to the Jays on a front-loaded deal with options, or a one-year type tryout that Fowler himself signed last season would make sense. The Jays get a bat that keeps their lineup in the discussion for best in the league, while Bautista gets the opportunity to prove 2016 was a blip in an otherwise dominant stretch.
-Daniel Cassese