AL West
Danny Espinosa a Good Fit For The Los Angeles Angels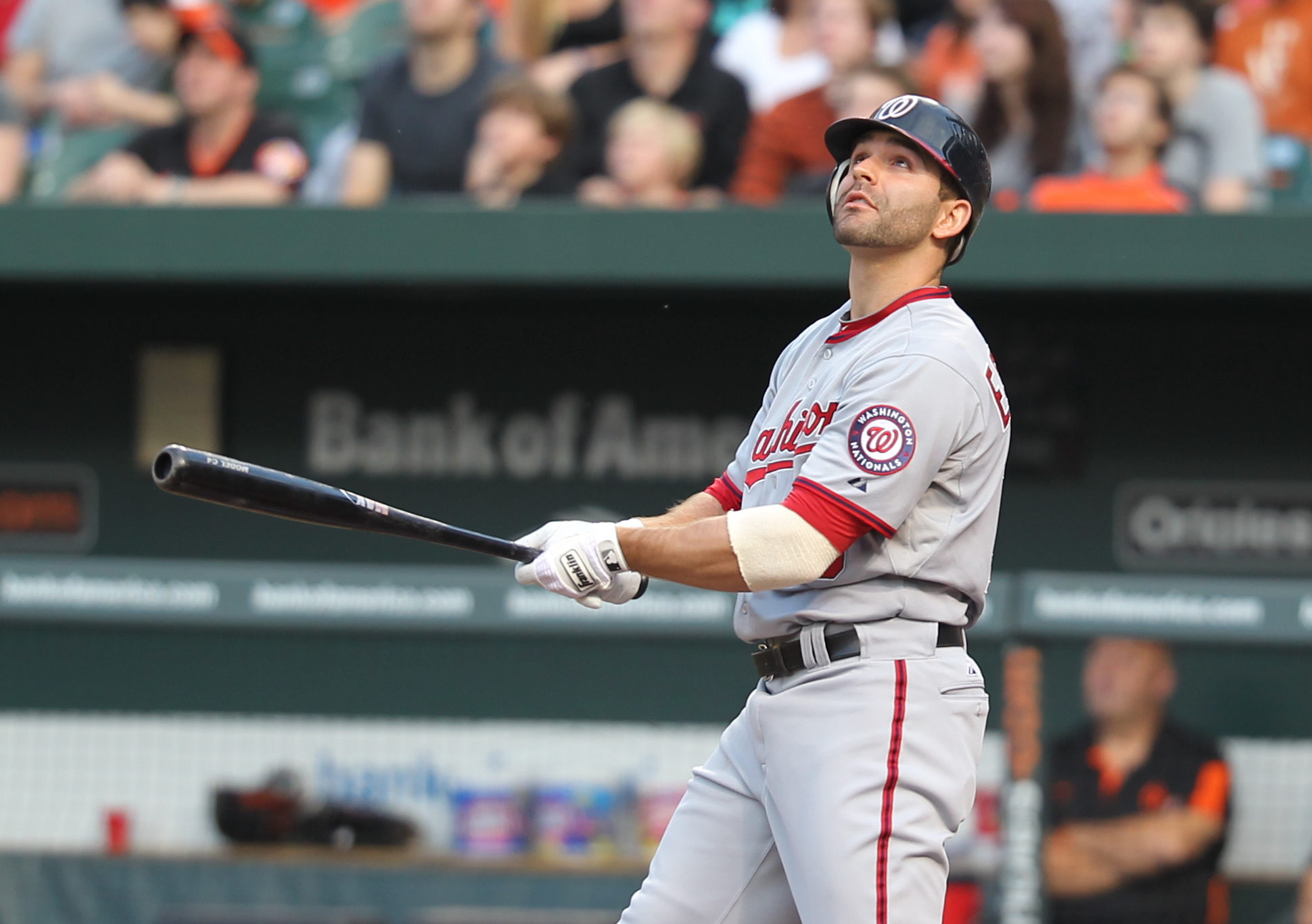 Danny Espinosa isn't a very good major league baseball player. But he is good at one big, important thing: tricking people into thinking he is at least an adequate major league baseball player.
Espinosa typically does this by hitting home runs– specifically, hitting them in bursts, that last long enough to coincide with some big situations, and in overall quantities that make people say: '"Woah, Danny Espinosa has that many home runs? No way!"
Danny is so good at this trickery that he somehow convinced the Washington Nationals to keep Trea Turner, the heir-apparent at short stop, in the minor leagues until Turner very nearly forced his way onto the roster. And even then, in Espinosa's greatest feat of hornswagglery to that point, despite being the far inferior defender, he maneuvered the Nats into converting Turner to center field rather than pushing him (utility infielder Danny) off shortstop.
Now, however, Espinosa's magical abilities seem to have waned just a bit. Washington brass has seen through his smoke and mirrors act, and shipped him to the Los Angeles Angels for two low-end prospects. With Turner inarguably the starting shortstop and Adam Eaton installed in center field, Danny Espinosa's biggest value for the Nationals was his trade value.
Despite hitting just .209 with an OBP just over .300 in 516 at bats last year, Espinosa hit 24 home runs and posted a 1.7 bWAR, which are not all bad totals for a shortstop.
He could absolutely fill a need for a team desperate for a short term solution and looking for some power at the bottom of the order.
Around the major leagues, teams can be broadly grouped into three categories when it comes to shortstop: those with really good, really young, exciting shortstops, those without those players, and the Toronto Blue Jays.
The teams in the best shape include the Cleveland Indians (Francisco Lindor), the Boston Red Sox (Xander Bogaerts), the Los Angeles Dodgers (Corey Seager), the Chicago Cubs (Addison Russell), the Houston Astros (Carlos Correa), the Baltimore Orioles (Manny Machado), and the aforementioned Washington Nationals, as well as slightly lesser members such as the Colorado Rockies (Trevor Story), and the San Francisco Giants (Brandon Crawford) and Atlanta Braves (Dansby Swanson).
The second group is everybody else who may have a decent shortstop but could certainly use an improvement or has an absolute black hole at the position.
The third group is the Blue Jays who have Troy Tulowitzki, who is 1) really good, 2) not as good as he once was, and 3) super expensive and not going anywhere.
As far as the Angels are concerned, they seem to fit in at the very top of that second tier. Andrelton Simmons doesn't get the hype he once did as a slick-fielding youngster but he's still a well above average shortstop. He's certainly good enough to push Espinosa off the position. Moving forward now, Danny is probably the Angels' second basemen. Along with Yunel Escobar at third, Simmons at short, and CJ Cron at first, the Angels actually have a halfway decent infield.
I see the Angels new lineup looking like this:
All in all, not half bad. Now if only they had some reliable pitching.
-Max Frankel