AL West
2017 American League West Season Preview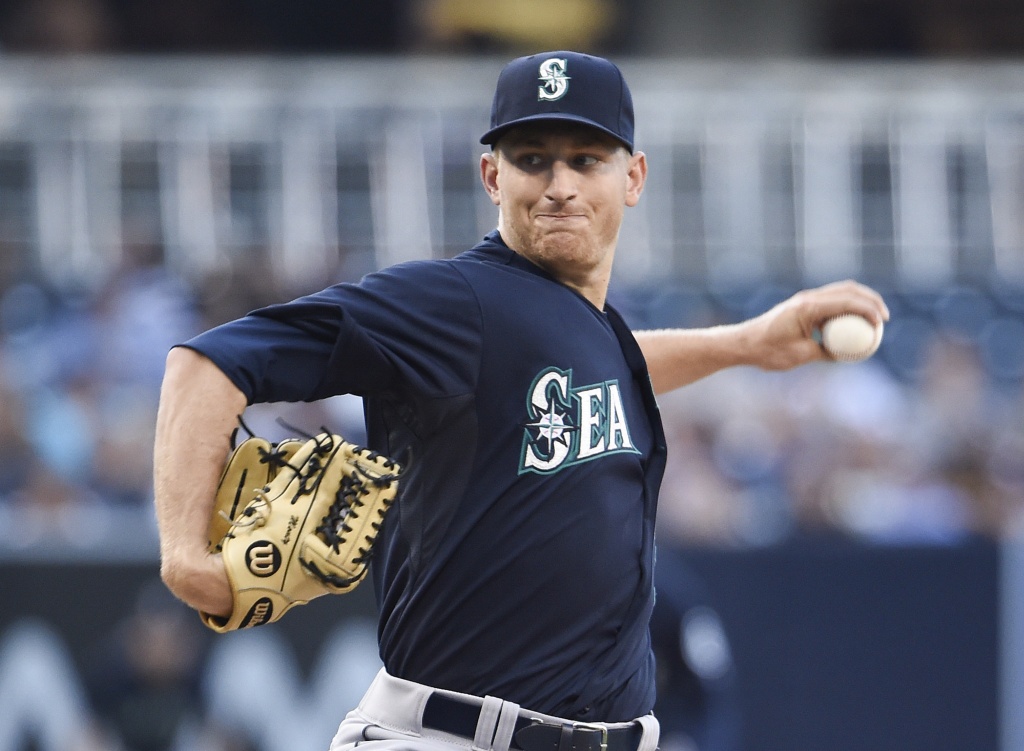 The AL West is one of baseball's most interesting divisions. It features baseball's best player, its most talented shortstop and top two second basemen, its batting champ, its least enjoyable team to watch, its second most annoying closer, and King Felix.
For the last two seasons, the West has been won by the Texas Rangers, who ran away with things again in 2016 with an AL best 95 wins. Texas is deep, with a strong lineup, a good, young core, and a solid starting staff, but the rest of the division is doing their best to catch up. Well, except for the A's.
Seattle finished second in 2016 and made 14 trades this offseason, more than any team ever has in one winter. Houston finished third but made a couple big moves and is right in its window for contention. The Angels still have Mike Trout and no pitching. The A's have….Khris Davis?
This is going to be a fun division to watch all summer because its likely to be very competitive. Three teams have are going in to 2017 with well founded confidence and I think they'll be jockeying for first right up until the end.
Prediction:
Houston Astros
Texas Rangers
Seattle Mariners
Los Angeles Angels
Oakland A's
I'm going bold here. Sports Illustrated declared the Astros the 2017 World Series Champions back in 2014 on the strength of all their young talent and I like it. Texas is good but not great, Seattle has a lot of good players but hans't been able to put everything together, LA still can't build a balanced roster, and Oakland is outclassed. Houston is my pick for the AL West crown.
Houston Astros, first place, 95-67
We've chosen the Astros for one of our spotlight posts this year so I'm not going to get too deep into them here. Check out that post here for lots and lots more on why the Astros could be so good. Just get ready for some high-scoring baseball.
Texas Rangers, second place, 91-71
Texas has really strong team and they return just about everyone from last season. On top of that, Yu Darvish is healthy again and coupled with Cole Hamels and now Andrew Cashner, Texas finally has a deep starting staff that doesn't rely on Colby Lewis miraculously being good. Throwing to Jon Lucroy for a full season will help too.
On offense, Shin-Soo Choo needs to stay on the field but this is a solid and deep lineup, especially now that Mike Napoli is at first and Nomar Mazara will get a full season to produce.Carlos Gomez is a question mark in center, as is perennial-prospect Joey Gallo, but Texas won't have any trouble scoring runs.
The weaknesses here are definitely on defense and in the bullpen and in such a competitive divsion, every win will count.
Seattle Mariners, third place, 90-72
Admittedly, third place would be a big disappointment for the team that made more moves than anyone else this winter, but I have them winning 90 games!
Thing is, my read on the Mariners' winter was that it was more about quality than quantity. For instance, 18 of the 40 players currently on Seattle's 40 man roster played elsewhere last season, but the most prominent of those new additions are Yovani Gallardo, Shae Simmons, Jean Segura, Drew Smyly, and Jarrod Dyson. All good players. All useful in the right circumstance, but none good enough on their own to do much to help get Seattle over the hump.
While Seattle is certainly a lot deeper than it was last season, and that will pay dividends, at the end of the day, its still kind of just the Robinson Cano Show. Sure, Nelson Cruz and Kyle Seager are excellent backup acts, but after them, the Mariners are still in a position where they're counting on production from Mike Zunino and Mitch Haniger and an outfield with questionable power potential.
It should be said, though, that even without Taijuan Walker, who went to Arizona in the Segura trade, the Mariners have a rock solid starting rotation. If everyone stays moderately healthy, they'll be running out a really good pitcher every day, yet another improvement that will help them best last year's win total.
Los Angeles Angels, fourth place,74-88
Good news! CJ Wilson and Jared Weaver are finally gone and will no longer be pitching 190 replacement level innings a year each! Bad news, the Angels inexplicably replaced them with…. 2 more position players.
Arguments about squandering Mike Trout's prime aside, this is a team that seems to think pitching isn't actually an important part of the game. Yes, their batting order, led by Trout is very good. Especially now with Cameron Maybin at left and Luis Valbuena at first. They really do have 8 above average position players in their starting lineup (I don't love the catcher position but that's no big deal).
The really don't have much pitching, though, again. Garret Richards is very good, if healthy. But after him, Tyler Skaggs, Ricky Nolasco, Matt Shoemaker, and Jesse Chavez are all back end starters at this point, even if some of them have outsized name recognition or contracts for that role. In a weak division, perhaps 10 WAR from Mike Trout, a 35 homer season from Albert Pujols, and production from everyone else could slug the Angels into contention. However, in this particularly strong division, I don't see it.
Oakland A's, fifth place, 72-90
Remember when the A's were good? It really wasn't that long ago, like 3 years. Boy have things changed.
There is absolutely talent on this roster, in fact only Ryon Healy  (nope, that's not a spelling mistake) at DH jumps out as a 'I can't believe this guy might start' player. The thing is, the rest of the starting lineup is mostly made up of veterans who will almost certainly not be part of the next good Athletics team, not young players who aren't good yet but will be someday.
For instance, Rajai Davis and Matt Joyce are good players. They are both semi-limited and might not be starting on a really good team but both are useful, and also closer to the end of their careers than the begging (unless Joyce pulls a Matt Stairs or something). If the A's are a World Series contender in 2020, it probably won't be because of the contributions of these two.
The two semi-exceptions here are Khris Davis, who is an All-Star caliber slugger who knocked 42 home runs last year but is pushing 30, and Marcus Semien who actually does fall into that 'younger players who aren't good yet but probably will be' category.
I like Trevor Plouffe and Steven Voght and Jed Lowrie but this team is just not on the same level as the others in the division or the league. Especially when you consider that their best pitcher, Sonny Gray, is almost certain to be traded the minute he shows that last season's performance issues are behind him.
Bold Predictions:
Carlos Correa wins the MVP
The Astros trade for Shelby Miller mid-season
Khris Davis his exactly 46 home runs
Rougned Odor punches 3 players in the face during an altercation at second, besting his league leading total of 1 from last season
Jurickson Profar starts over 100 games and bats .293 with 16 homers and 21 steals
The Mariners make 6 trades at the deadline and somehow end up no better.
Albert Pujols hits 40 homers and makes the All Star team.
Usually, by June everything in this preview is wrong, let's see how I do this year.
-Max Frankel