AL West
Life As An Angel's Fan: Watching Mike Trout's Wasted Prime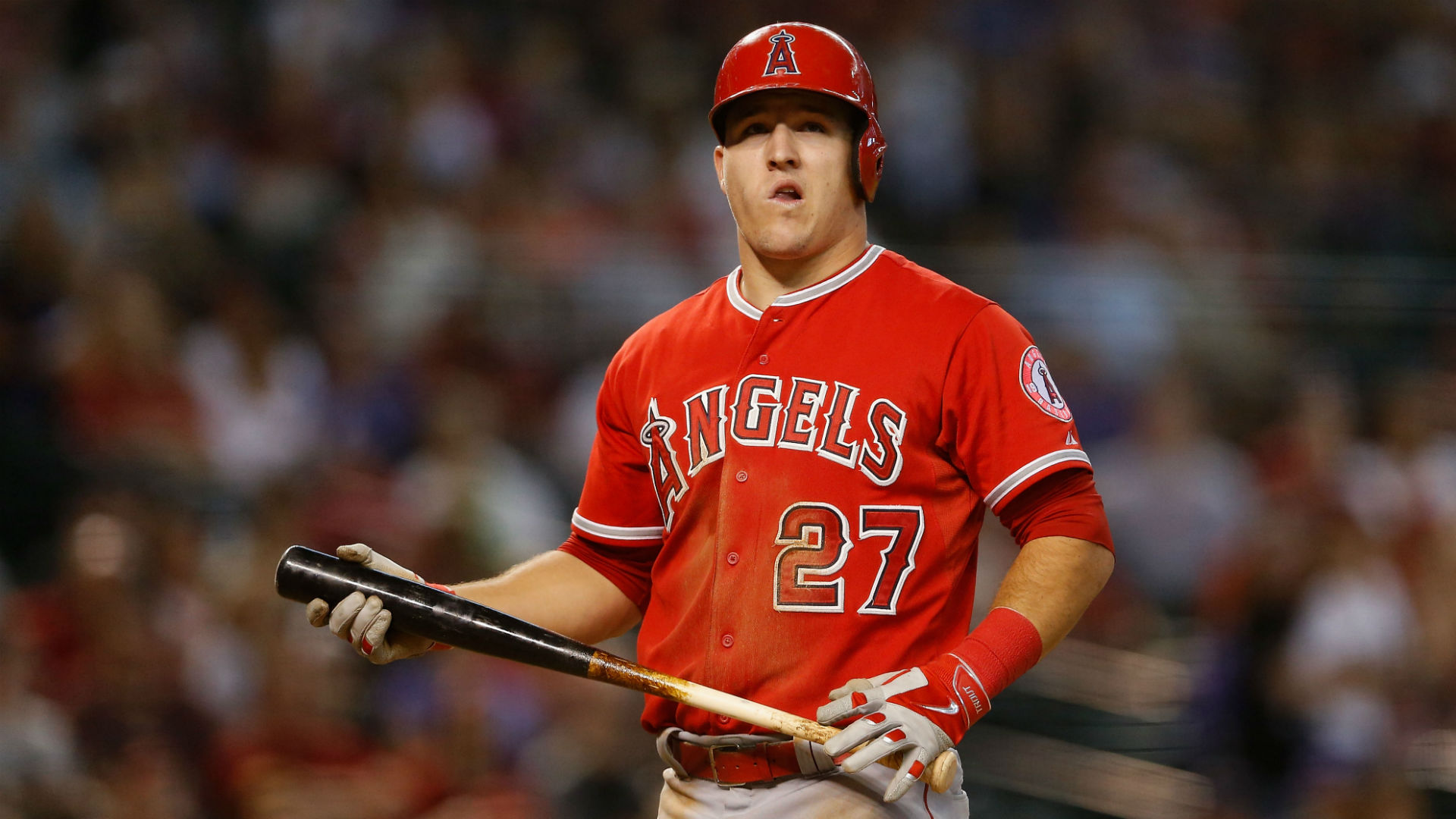 A guest post from tortured Angels fan and friend of the blog, Jimmy Seter:
Being a tried and true Los Angeles Angels fan from Southern California has been nothing short of frustrating over the past 5 years.
Angels management, time and time again, has failed to provide anything resembling an adequate roster to support the best player in baseball, Mike Trout.  Between pouring money into washed up veterans and prioritizing flashy free agents rather than the farm system, mistake after mistake has plagued this organization, and fans have had to sit through every excruciating loss and every 70 win season knowing that roughly 10 of those wins could be essentially credited to just one of our 25 guys.
Perhaps no moves have done more damage to this organization than the awful investments in Albert Pujols, CJ Wilson, and Josh Hamilton– they not have not only disappointed on the field but drained the teams limited resources. On top of that, management has spent the past four off-seasons plugging the holes in the  sinking ship of a pitching staff with chewing gum, bringing in players like Jason Vargas, Joe Blanton, or Ryan Madson– in over the hill roster fillers- rather than developing youth.
Finally, injuries have shot down any remaining hope.  Nobody can control the injury bug that's bit the young arms being developed like Garret Richards, Tyler Skaggs, and Andrew Heaney, but injuries have slowed the development and hampered the staff.
In June 2012, I walked into Camden Yards in Baltimore for a summer game between the Angels and Baltimore Orioles.  I was the lone fan wearing an Angels Chone Figgins jersey- clearly in the early to mid-2000s when the Angels were the perennial AL West champions and the question was how far in the playoffs the team would go.
In 2012, I yearned for those days and was given hope when a kid from Millville took centerfield.  In the bottom of the first, JJ Hardy cracked a shot off Jered Weaver to dead center.  Oriole fans immediately stood ready for the round tripper.  The kid in center sprinted straight to the wall, twisted in midair, and robbed Hardy.  I stood in awe of Mike Trout.  This would be the next star, the anchor of a franchise that would resurge back to prominence. It was obvious even then.
Since 2012, Mike Trout has become the best player in baseball and given enough highlight reels to last decades.  At almost 26 years old, Trout has compiled the statistics to put him on a Hall of Fame path.  For example, his accumulated WAR of 48.5 has already passed up 32 Hall of Famers.  We could be seeing the greatest baseball player of all time.  Yet the greatness of Mike Trout hasn't propelled the Angels to the forefront of baseball.  Consistently the Angels are known to be a mediocre team with the best player on Earth.
I currently live in Boston and must put up Big Papi's swinging outline still etched into my morning Dunkin' Donuts coffee cup.  Even still, I hold out hope when I tune in to AM 830 for Angels broadcast.  I turn up the volume just a little higher to hear Terry Smith call Mike Trout come to the plate.  My smile gets a little larger when I find a Trout highlight on Baseball Tonight.
But my anxiety lingers…. "Why are Mike Trout's best days being wasted?"
-Jimmy Seter