AL East
Kevin Pillar's Excellent Play- Slur Notwithstanding- Is Pushing the Blue Jays Up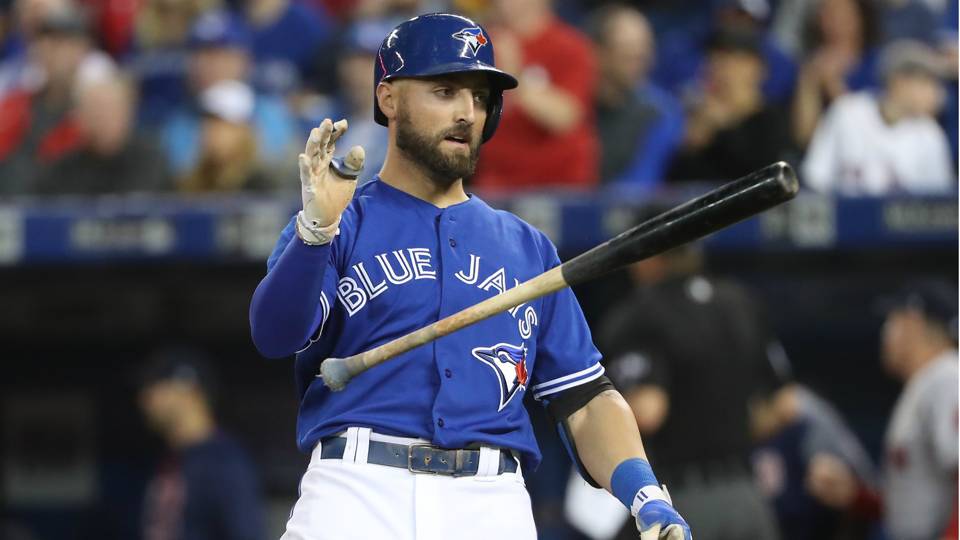 A pillar of strength from a surprising source has helped the Blue Jays turn their season around. Kevin Pillar, defensive whizz kid, is hitting .314, and managed to club a walk-off home run during last Sunday's game.
A Disastrous Start to the 2017 Season
It would definitely not be any kind of understatement to say that the Blue Jays from Toronto, Canada, have stumbled through a terrible beginning to the season of 2017. They have thus far managed to lose 11 of the first 13 games they played, and this brings them to a total of 17 for their initial 23. The Blue Jays managed to dig themselves a very deep hole over the season so far, but it looks like they may just be able to get themselves out of it.
The Fate of the Blue Jays is Looking Up
Perhaps even more admirable when one considers the start to 2017 the Blue Jays have so far survived, this past week has seen them pull their socks up and start turning the way their season is playing out around. They have won 5 straight, and 7 of 8, which pushes their record to a far more reputable 17 – 21. While this is still below .500, it does give them more of a shot than they looked good for before this. Australian sports betting fans and their counterparts around the world are sitting up and taking notice.
Kevin Pillar is the Sunday Game Hero
The hero player for Sunday's game was center fielder Kevin Pillar. He managed to swat a walk-off homerun in the game against the Mariners, with a final score giving the Blue Jays a win of 3 to 2, and, in the style that we have come to expect from him, he pulled off a magnificent leaping catch at an earlier point of play.
This home run was the 5th one for Pillar, and it managed to push his batting line to .314/.369/.497 (135 OPS+). Last season this player managed 7 home runs, and the year before 12, but he is hitting like he never has before when one compares the numbers from 2016, .266/.303/.376 (81 OPS+), and 2015, .278/.314/.399 (93 OPS+), with what he is managing so far.
Pillar's Breakout is For Real
There are many reasons to believe that this player's breakout is the real deal: he has always been a player to make a lot of contact, and is still doing so, but is making harder contact. And, while many players are able to get the bat to connect with the ball, not everyone is capable of the kind of consistency that Pillar is managing at the moment.
If someone had told me before the season began that the Blue Jays would be in last place at this point I would have heartily agreed –although they are, I would never have guessed that their record would be a fair-to-middling 17 – 21. Kevin Pillar is the player the Blue Jays are pinning their hopes on for this upcoming season, and rightly so.
-Roland Fuller