AL East
Could the Yankees Go With a Six Man Rotation in 2018?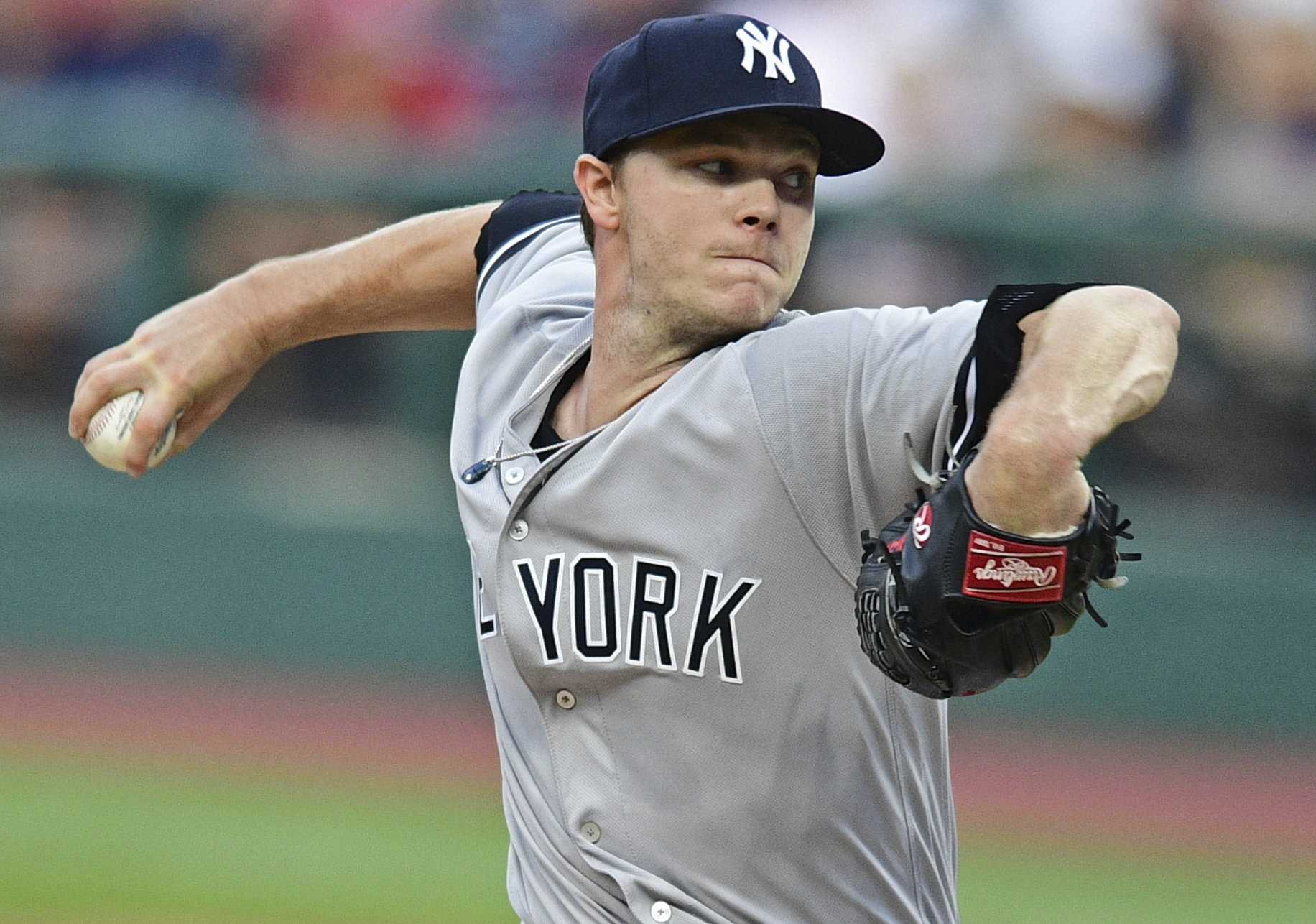 The New York Yankees have the best problem you can have in baseball: too many quality starting pitchers.
Looking at the farm, there's a plethora of lauded arms knocking on the door. Domingo German and Caleb Smith have already made their MLB debuts, and Domingo Acevedo isn't far behind. Chance Adams had 11 wins and a 2.89 ERA in Triple A this season, and wasn't even called up. Justus Sheffield is tearing up the Arizona Fall League, with one scout saying he looks like a front line starter after he threw 5 shutout innings in his AFL debut. At least one of these pitchers are bound to be in the major league rotation in 2018, but the traditional five slots are almost full.
At the Major League level, this past year's staff had the third best ERA in the American League, and with Masahiro Tanaka picking up his team option for the next two years, the Yankees have four starters locked up to return, the other three being Luis Severino, Sonny Gray, and Jordan Montgomery. Veteran CC Sabathia is likely to be resigned on a one year deal, thanks his postseason dominance and role as a mentor within the clubhouse, making it a likelihood that the Opening Day 2018 staff looks a lot like the group that made a deep playoff run this past season.
Yet over the course of a 162 game season, an injury to at least one of them is all but guaranteed. That's one reason a six man rotation could make sense, but the next rationale is much more fun.
Nippon Ham Fighter's Shohei Otani has posted, and the winds of fortune favor New York. An unheard of two-way player, Otani will be the biggest signing of the past many offseasons, something the Yankees have a penchant for. The best pitcher in Japan since he broke in, his career 2.52 ERA and a fastball that has reached 102 mph project very, very well to the MLB. The best part is he's only 23 which would make him fall under the category of an international prospect, making him (relatively) cheap and controllable. By deciding to post at his young age, Otani has demonstrated a clear preference for legacy over money, making the storied Yankees an even more likely destination. Couple that with the presence of fellow countryman Tanaka to guide him, and New York becomes an even more obvious choice.
The presence of Tanaka and Otani – both accustomed to Japan's traditional five days of rest – plus the wild card of Otani's offensive capabilities, elevates the idea of a six man rotation from fantastical musing to outright good business. The (added) added bonus is the freedom to move on from 37 year old Scott Boras client Matt Holliday with no regrets.
General Manager Brian Cashman surprised many last season with a bevy of excellent mid-year trades, and with the firing of Joe Girardi, he has demonstrated the desire for a more modern approach. Here's hoping he lands Otani, and rolls out the MLB's first true six man rotation – anchored by its first true two way player since Babe Ruth.
-Christian Tropeano