Hot Stove
The Todd Frazier Free Agent Delimma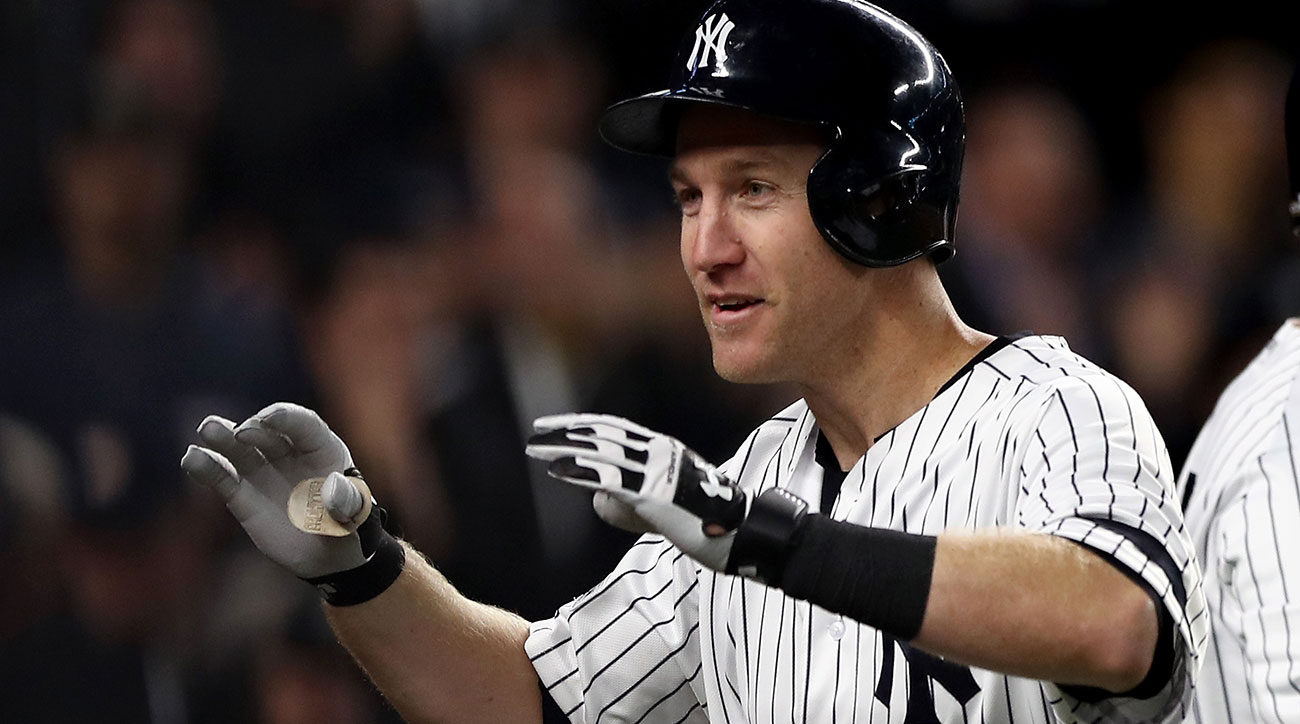 With a pair of All-Star nods, a 40-homer season just a year ago, and a batting average that's methodically plodded its way towards the Mendoza line since 2014 (dropping all the way to .213 this past campaign), there are few players more likely to spark offseason debate than Todd Frazier. As he enters his thirties, the question GMs will wrestle with is simple: "is the Todd Frazier Free Agent edition, with all that power potential enough to warrant a large contract?"
Power is an expensive commodity, and Todd Frazier has it in loads. This alone could bring him a long, rich contract. Even though he has played his entire career in hitter's parks, Frazier does equally well on the road, hitting only one fewer big fly on the road in twelve fewer career games. That his power travels well supports its legitimacy, and with the post-post-steroid era's renewed focus on the home run, there are certain to be teams willing to stomach the dismal BA and high whiff rate.
One trait sure to buoy Frazier 's perceived value is his noted intangible quotient: he's clubhouse guy to the core. As mass media continues to push deeper into locker rooms, seasons hang on a teams' ability to stay cohesive. Frazier's effect on the 2017 New York Yankees is incalculable. As a veteran with a big personality, he was instrumental in helping the young Yankees stay loose but focused. A favorite everywhere he's played, Frazier is marketable, and relates extremely well with fans. That strong clubhouse persona and off-the-field presence may get a big "thumbs down" from front offices (if you catch my drift).
But at the end of the day, on-field, offensive production is the bottom line on Todd Fraizer's value. In each of the past two seasons, Frazier has a posted a very solid 3.4 WAR. These on the heels of a career-high 5.3 WAR in 2014, and a 4.0 in 2015. While good on the surface, a distinct downward trajectory is apparent – one that mirrors that of his batting average. Likewise, his OPS+ has also declined each of the past four years.
Though his power remains strong, this decline in peripheral batting metrics is extremely concerning, especially when accompanied by his advancing age. Giving large contracts to players already older than thirty has been, historically speaking, bad business, with far more ending poorly than well. Frazier will be 32 on 2018's opening day. With an overall decline already underway, it's conceivable teams may not get more than one more year of even slightly above-average production.
Though he is a great teammate and person, giving Frazier a contract longer than three years would be folly, as would be giving him a high salary. Rather, a team that can get him for two or three years, at $9-$12 million a season, might have themselves a steal. However it winds up, Todd Frazier's free agency saga will be one of the most enticing stories of the entire offseason.
-Nicholas Schwartz