Archives
The MLB Offseason Power Rankings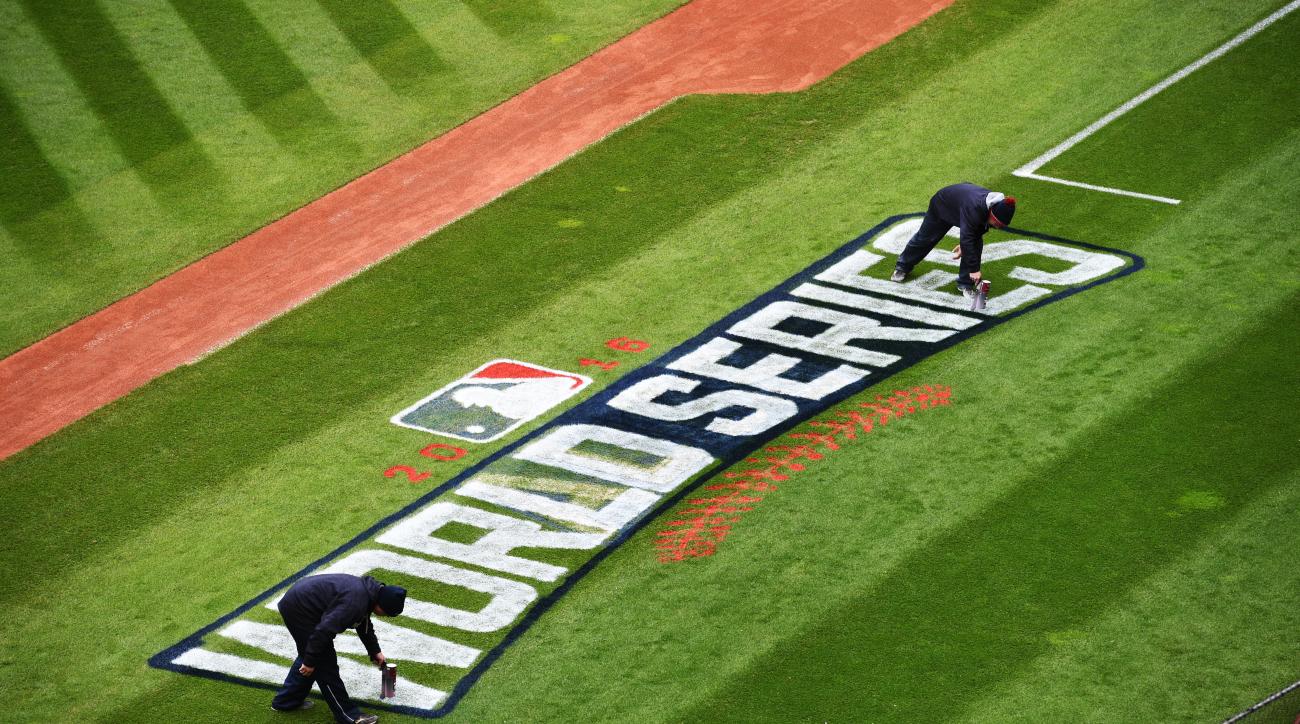 We had an idea here at Off the Bench- what if every couple of weeks during the offseason, we projected next year's standings based on where we think teams are at that moment. That way, we'd be able to track our perceptions of each team's winter comings and goings and produce a running history of when and how our thoughts about each team changed throughout the offseason. We're calling it our MLB Offseason Power Rankings, even if we don't actually rank the teams in order. Projected wins are more fun to count anyway.
The way we are going to do this is by going division by division and guessing next year's win-loss totals and final divisional standings. Then we'll go back and do the same exercise again periodically and see how things change. You get the idea.
So here's the 2018 final standings based on where things were at on November 15-16, 2017.
AL East
1.Boston Red Sox – 94-68
I know everyone's pretty high on the Yankees after their great postseason run, myself included, but we shouldn't forget how good Boston was last season. Chris Sale didn't win the Cy Young but he was outstanding and while there are questions about Boston's backend rotation, I have to image David Price is more valuable in 2018 than he was last year
2. New York Yankees – 93-69
Keeping Masahiro Tanaka is huge, as is a full season of Sonny Gray but rumors that Chad Green is headed back to the rotation next year don't portend well for the team picking up the extra starter they so sorely need.
3. Baltimore Orioles – 80-82
It's possibly the last year of Manny Machado, will Baltimore make the splash it needs to on the pitching side of things to contend?
4. Tampa Bay Rays – 75-87
Will they be any better now that the whole team is married? (4 guys got married in 1 weekend recently. I couldn't find a link, sorry.) I don't have much on them yet, honestly.
5. Toronto Blue Jays – 72-90
Both Jose Bautista and Edwin Encarnacion are gone and the team is paying Russell Martin more than $20 million a year and relying on JA Happ. They better do something
AL Central
1. Cleveland Indians – 96-66
Corey Kluber is the Cy Young winner again and with a fully healthy rotation, they have to be the heavy favorites.
2. Minnesota Twins – 83-81
I expect Minnesota to make some moves this winter to try and build off of their unexpected success. In the meantime, I won't deviate much from last year's standings here since not much has happened, and I'm taking a win back because Ervin Santana isn't going to be worth nearly 5 WAR next year.
3. Detroit Tigers – 73-89
No Justin Upton, no Justin Verlander, and a new manager in Ron Gardenhire, but hopefully a healthy Miguel Cabrera helps and a little bit of a youth movement in Detroit might help produce some better results.
4. Chicago White Sox – 72-90
A full year of Lucas Giolito and Yoan Moncada will help, as will a very weak division overall.
5. Kansas City Royals – 69-93
Things are not looking good for KC resigning Lorenzo Cain, Mike Moustakas, or Eric Hosmer. That's a lot of productivity they'll need to replace. There might be a rebuild coming.
AL West
1.Houston Astros – 97-65
They just won the World Series, all they've lost so far is Carlos Beltran. And they'll have Verlander all year.
2. Los Angeles Angels – 88-74
The Angels made an early winter splash when they resigned Justin Upton. I think that bodes well for the rest of the offseason, I'm bullish.
3. Seattle Mariners -79-83
I'm honestly not sure where Ryon Healy fits on this team. Isn't Kyle Seager the $100 million third basemen?
4. Texas Rangers  – 76-86
Don't the Rangers seem primed for a big offseason? Also, doesn't Rougned Odor have to be better?
5. Oakland Athetics – 72-90
Well, now the A's don't even have Ryon Healy.
NL East
1.Washington Nationals – 92-70
The lower win total reflects what I expect to be better competition next year. It certainly can't be worse anyway. In the meantime, the Nats are still very loaded and head into what is likely the last year of Bryce Harper with a great squad under Davey Martinez
2. New York Mets – 85-77
What if the Mets starters stay healthy next year?
3. Philadelphia Phillies – 75-87
I realize I'm projecting a lot of changes to the 2017 standings considering nothing has happened yet, but the Phillies farm system appears to be loaded and the other teams in the division seem to be trending the wrong way.
4. Atlanta Braves – 71-91
The Braves didn't even have a GM until this week.
5. Miami Marlins – 67- 95
The Derek Jeter era in Miami seems to be off to a rocky start. DJ seems intent on tearing down the roster and it already seem like he's got some communication issues with his biggest star, Giancarlo Stanton
NL Central
1.Chicago Cubs – 90-72
No Jake Arrieta, sure, but there are a bunch of starting pitching options out there.
2. St. Louis Cardinals -83-79
Doesn't it seem like the Cards have been away from the NLCS for too long? Also, seemingly every major rumor this winter involves them in some way, from Alex Cobb to Stanton. They don't have Trevor Rosenthal anymore, which won't really matter but is interesting.
3. Milwaukee Brewers – 79-83
The Brewers need a lot of pitching help. And some hitting help come to think of it. I'm sort of in the camp that last year was quite flukey and they won't be nearly as good next year, especially not without Jimmy Nelson.
4. Pittsburgh Pirates- 79-83
Maybe they'll have Starling Marte for a full season next year; that would help.
5. Cincinatti Reds – 68-94
Rumors all week have had the Giants interested in Billy Hamilton. I think trading him would be a good move for Cincy.
NL West
1. Los Angeles Dodgers- 97-65
They got within 1 game of a title this year and sure, they may not have Yu Darvish, but they have the resources to really reload. Also Chris Taylor is really good now.
2. Arizona Diamondbacks -88-74
Will they find away to bring back JD Martinez? I'm not giving them the benefit of the doubt just yet.
3. Colorado Rockies – 87-75
No more Carlos Gonzalez in Denver. Maybe they can use the money for pitching.
4. San Fransisco Giants – 81-81
The Giants have been tied to Jason Heyward, Billy Hamilton, and just about everyone else so far this offseason. Good, they need lots of help.
5. San Diego Padres – 69-93
It kind of feels like GM AJ Preller is ready to dive back in and make a splash or two this winter, but this team is bad bad as currently constructed.