AL West
The Definitive Houston Astros Offseason Preview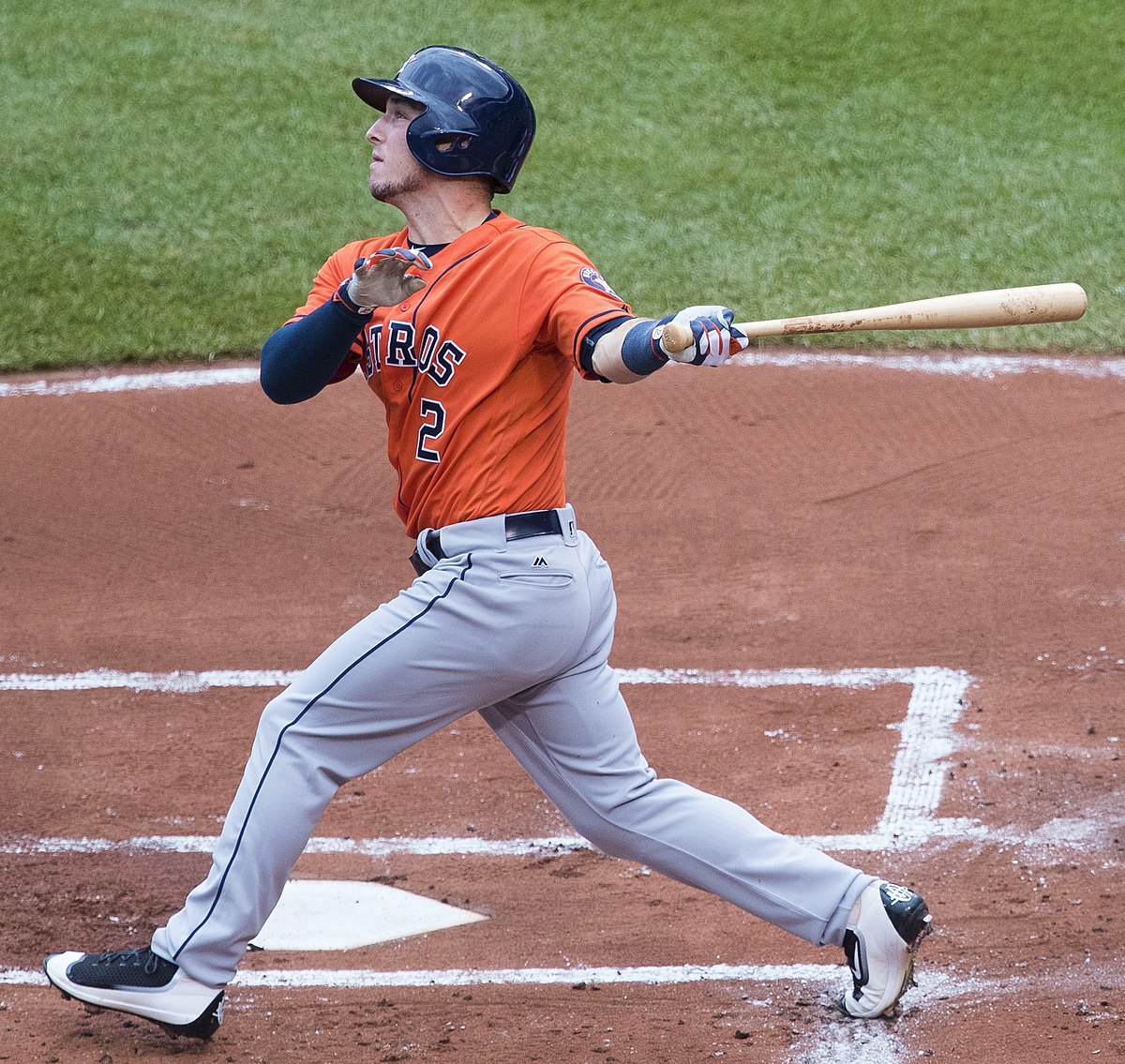 For the first time in the 55 year history of the Houston Astros, they are World Series champions!
But, as with such things, the offseason has already started. We're already through GM meetings and there's even a trade within the Astros division, sending Ryon Healy to the Seattle Mariners. So, what should the Astros offseason look like to give Houston the best chance of repeating as champs?
Let's first start by looking at the players they are losing this winter.
2018 Houston Free Agents
Fortunately, the Astros are not set to lose much this offseason. Carlos Beltran, Luke Gregerson, Francisco Liriano, Tyler Clippard and Cameron Maybin are all free agents, freeing up about $50 million in salary. Beltran has already announced his retirement from the MLB, so no need to discuss him. Of the other 4, though, the only player that makes sense to retain is  Gregerson. Liriano and Clippard both had down years, but Gregerson has been a closer for the Astros before. When they need to give closer Ken Giles a break, he is someone that can come in and close out a game from time to time while spending most of the season eating up some innings in middle relief. Cameron Maybin doesn't make sense to retain because Jake Marisnick is already the fourth outfielder on a deep team.
Position Players
In 2017 the Astros led the American League in runs, hits and strikeouts, doubles, batting average, on base percentage, slugging, OPS, and total bases, and were 2nd in home runs and 4th in stolen bases. Wow, needless to say, this was a very potent offense.
The only starter coming off the books is Beltran, who, coincidentally, was also their only below average starter last year(OPS+ of 84). The most likely scenario is that Evan Gattis takes over as the DH with guys like Derek Fisher and Marwin Gonzalez getting some reps there too. Given all that, it doesn't seem like position players should factor prominently in this Astros offseason.
Starting Pitchers
Although the Astros starting pitching wasn't amazing last year, they were no slouches either. They ranked 3rd in the American League in ERA, tied for second in earn runs, alone in 2nd in runs allowed, and 3rd in strikeouts.
The top 4 spots in the rotation seem to be set for Houston. Justin Verlander is the ace of the staff, Dallas Keuchel is the number 2, Lance McCullers Jr is the 3, and Charlie Morton is the capable number 4. It's the 5th spot that's pretty interesting though.
Brad Peacock and Collin McHugh seem like the most obvious choice, and for good reason. Peacock was great last season, ending with an ERA of 3.00 in 34 games, on his way to a 13-2 record. Collin McHugh, however, only pitched in 12 games but had an ERA of 3.55. Peacock is under control for longer than McHugh, and he hasn't had the same health concerns that McHugh has had, so the nod for that spot in the rotation should be Peacock's to lose. The main question when it comes to the starting rotation is health. McCullers, Keuchel and  McHugh have all lost time to injuries in the last year. Luckily, the Astros do have some depth with one of McHugh or Peacock in the bullpen with Joe Musgrove and Mike Fiers, who have both been starters for the Astros before.
Bullpen
The last aspect of the team, and the one that the Astros offseason plans should revolve around, is the bullpen. The collective bullpen ERA was 4.27 last year, although they posted a 3.69 xFIP. By and large their right handed pitchers did well last year- Chris Devenski, Giles, Will Harris, Musgrove and Peacock all had outstanding regular seasons and roster spots vacated by Clippard and Gregerson will leave room to bolster those righties even more.
The biggest problem with the bullpen were the left handed relievers. Francisco Liriano post a 4.40 ERA but a 5.13 xFIP and Tony Sipp, had a 4.34 xFIP but a 5.79 ERA so he was similarly terrible. . This offseason, expect the Astros to target left handers like Tony Watson, Fernando Abad or Mike Minor through free agency. They should also be in the mix for some right handed relievers that can eat innings. A reunion with Pat Neshek would make sense, as well as big name guys like Wade Davis or injury fliers like Trevor Rosenthal. It is almost inevitable that the Astros bolster up their bullpen. After all, they have $50 million in salary relief, and no other glaring weaknesses.
Predictions
The Houston Astros would still contend even if they decided not to sign anyone and looked internally to fix their weaknesses. With all that budget space through, it makes sense that they would make some signings like these.
Tony Watson – 2 years / 15 million
Pat Neshek – 1 year / 10 million
Wade Davis – 2 years / 28 million
They should stay with short term contracts. That way, in a few years when their young core becomes eligible for free agency, they can keep as many of as possible. Whatever moves Astros GM Jeff Luhnow decides to make, it's hard to imagine a scenario where the Astros don't go into the 2018 season as the favorite in the AL West, or the American League for that matter.
-John Bolmanskie