Hot Stove
Why Teams Should Target Todd Frazier Over Evan Longoria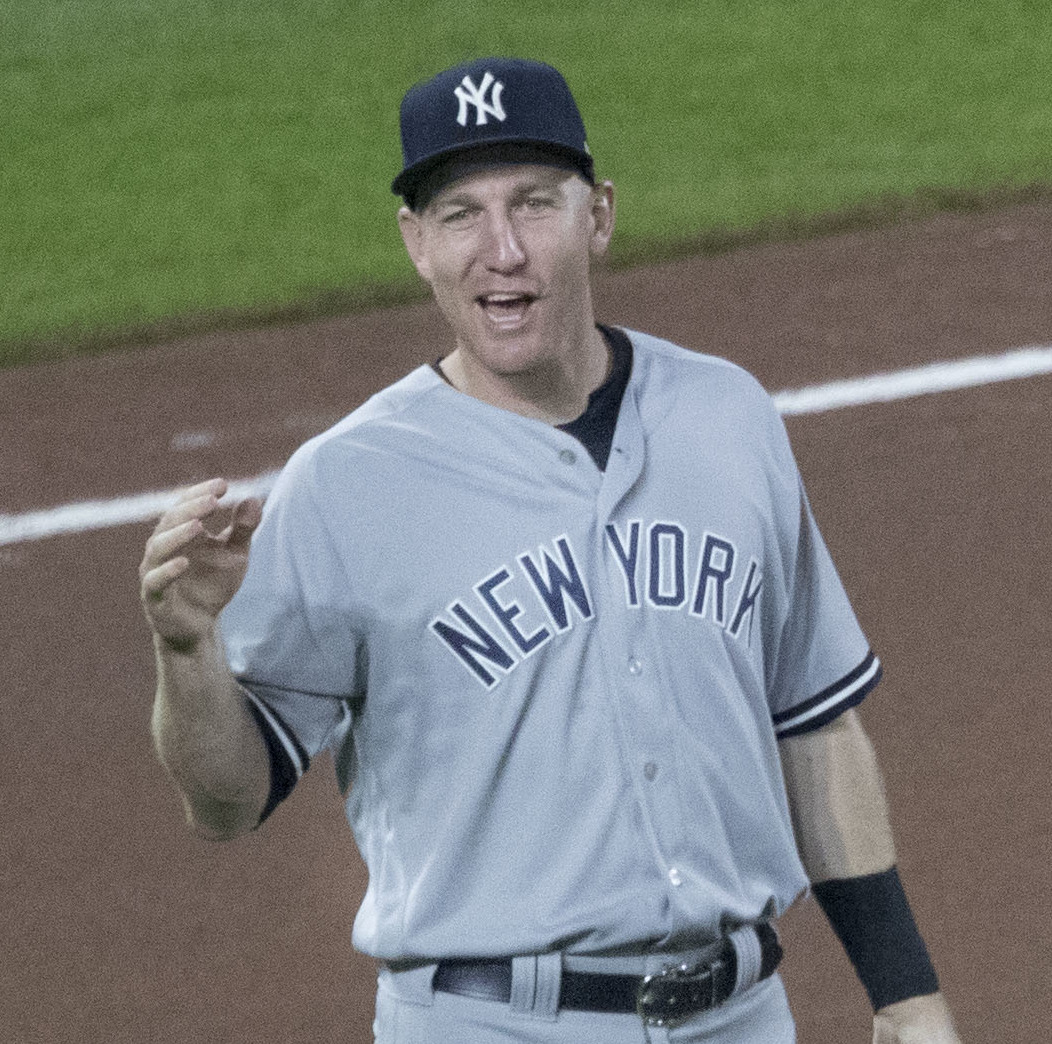 Former New York Yankees third baseman Todd Frazier is an enigma in my mind. He's likely an enigma to MLB teams as well. On the one hand, the nearly 32-year-old third baseman looks like a goober, and has a tendency to hit homers like the one in the ALCS where he just gets the barrel on the ball and it goes out of the park. The results don't match the eye test. He's impossible to know, for sure, and the 2015/2016 HR totals of 35/ 40 sure seem like a mirage. But he's a free agent this offseason and the general consensus is that he's a just-fine player likely to get a multi-year deal for a reasonable salary. He's not the best third baseman, but he's good enough to not be bad for the next few years.
Dave Cameron, of Fangraphs, just penned an article about how the trade market might be well positioned for potential buyers at third base to get a good deal. His thesis is that the free agent options at third base aren't all that compelling, the contenders for next year are mostly set at third base, and that potential sellers might be motivated to sell this offseason before star-third baseman Manny Machado is made available by the Orioles. (The O's strategy for Manny Machado is another post for another day.) He mentions Evan Longoria and Josh Donaldson as potential trade targets, as both the Tampa Bay Rays and Toronto Blue Jays have indicated their willingness to deal their respective third baseman. I'm most interested in Longoria. Donaldson is the superstar rental; understanding his leg kick is fairly straightforward.
Who is Evan Longoria now? He's no longer making the lists of highest trade value, as he was in 2013. He's a 32 year old third baseman under contract for at least the next 5 years, and potentially 6. His total compensation over the next 5-6 years is somewhere between 85.5 and 93.5 Million, depending on if that 6th year team option is picked up. It's not a terrible contract, but it's not a great one either. As for Longoria-the-player, he's pretty good, but not a great one. Not anymore.
Over the last four years, he's been basically the same player with OBPs between .328 and .313, AVGs between .253 and .273, and WAR totals between 3.2 and 3.9. The trick with Longoria's value lies in his power figures. That 3.9 WAR season also saw the third baseman get some MVP-voting love, while posting a career-high 36 homers. That low 3.2 WAR season came with his lowest HR total in a full season as a major leaguer. It also happened to be his most recent season.
So Longoria's value comes down to whether we think he will maintain his power figures as he gets to the wrong side of the age curve. I'm not bullish, despite Longoria's sweet swing, third base traditionally aging well, and power for the especially gifted sticking around as players age.
I should be clear here: Longoria is likely a future Hall of Famer and will likely provide more WAR from today forward than Todd Frazier. However, assessing the two in terms of their WAR/$ value, it gets closer.
The average projection from those of us who completed OTBB's Free Agent Predictor thought that Frazier would sign for something like a 3 year/$36M deal. The median deal was lower: 3/$32.5. And my own guess a few weeks ago had Frazier at 3/$42, and our Nick Schwartz asserted that 3/$30M would be a good value for a team.
Building off of that projection, would you rather have the ~3.5 WAR Longoria for 5 years/$85M, or the ~2 WAR Frazier for 3 years/$30M? Longoria is the better fielder, and the more likely bet to continue to produce, given Frazier's recent struggles, but that straightforward calculus is too simple. The Rays will require a package of talented players to justify giving up their franchise player. The value of each player from a pure contract comparison is closer than you think at first blush, but when you consider the value that would head to Tampa for Longoria, Todd Frazier is likely the better target.
As a fan, I would way rather have Longoria. As a GM, I'm checking in to see if I can work out a deal with the Rays, but I won't be disappointed to minimize my 2022 outlay by inking Todd Frazier.
-Sean Morash