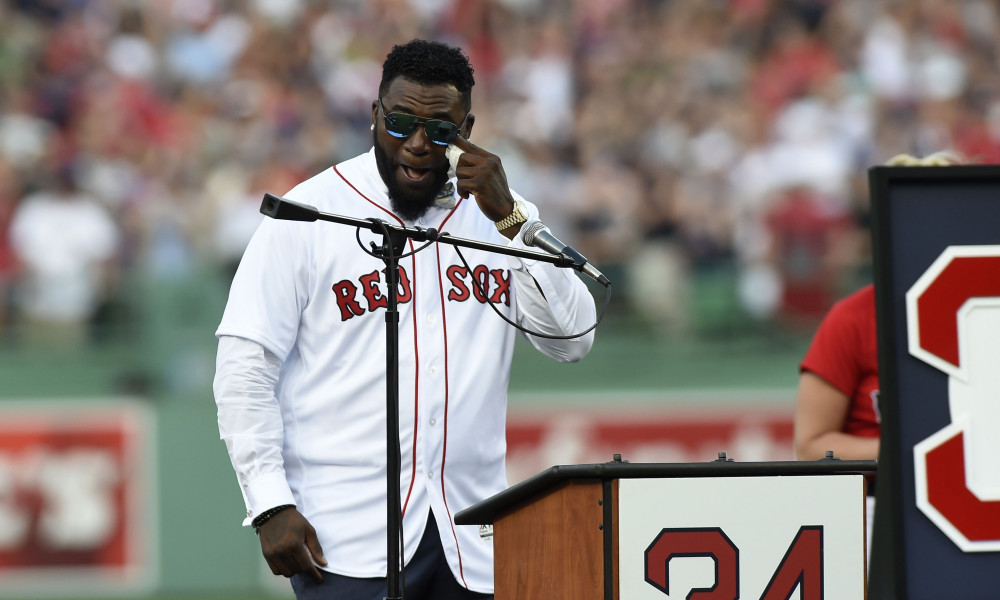 During the past two offseasons, Dave Dombrowski and the Boston Red Sox have focused on pitching. Two years ago, they signed David Price and traded for Craig Kimbrel and Carson Smith. Last year, they followed a similar blueprint by dealing for Chris Sale and Tyler Thornburg.
While not all those moves paid immediate dividends (Smith and Thornburg have combined for 10 2/3 innings, including the postseason, with Boston), they have dramatically revamped a pitching staff that was in dire straits when Dombrowski took over in 2015. The Red Sox ranked second-to-last among American League teams in ERA and third-to-last in FIP that year, but improved to third in both categories two years ago and second in both last year. With healthy seasons from Price, Smith, and Thornburg as well as a rebound from Rick Porcello, that trend could continue in 2018.
Boston's offense, however, has gone the other way. After leading the majors in numerous hitting categories in 2016, including runs, OPS, and total bases, the Red Sox lacked punch in 2017. They ranked second from the bottom in the AL in slugging percentage and were dead last in homers. Trading away Travis Shaw and losing David Ortiz to retirement were contributing factors, but nearly everyone else in the starting nine took a step back. Boston's core of Mookie Betts, Xander Bogaerts, Jackie Bradley, Hanley Ramirez, and Dustin Pedroia all saw their OPS decline by at least 50 points while combining for 42 fewer home runs compared to 2016.
Betts, Bogaerts, and Bradley are in their twenties and can be expected to bounce back, but Pedroia and Ramirez are both 34 and may continue to fall off after battling injuries in recent seasons. The team's primary catchers – Sandy Leon and Christian Vazquez – are subpar offensively and tallied just 12 home runs between them last year. Mitch Moreland provided solid power at first base (34 doubles, 22 homers), but is a free agent and may not return. Andrew Benintendi and Rafael Devers offered surprising pop in their rookie campaigns, but both profile as gap hitters rather than true sluggers and are anything but established sluggers.
So after failing to adequately replace their stalwart DH, David Ortiz, last winter, the Red Sox could still use a middle-of-the-order bat. While the free agent market is relatively thin this year, there's no shortage of impact bats available, ranging from pricey Scott Boras clients J.D. Martinez and Eric Hosmer to lower cost (but higher risk) alternatives such as Logan Morrison and Todd Frazier.
Given Dombrowski's propensity for acquiring stars and making splashes, it wouldn't be surprising if Boston splurged for Martinez or swung a trade for Giancarlo Stanton. If they don't want to break the bank, landing a veteran slugger like Jay Bruce or Carlos Santana is probably their best bet. Bruce, 30, has been one of baseball's steadiest sluggers for a decade, as only five players have launched more homers than him since he debuted in 2008. Santana, 31, is an on-base machine (career .365 OBP) with good power (career .196 ISO) who provides balance as a switch-hitter and graded out as a top defender at first base last year.
The last time the Red Sox went after offense in free agency, they wound up with Ramirez and Pablo Sandoval.  Off The Bench covered the Panda's struggles, and outlined how Hanley was miscast as the primary power threat. Perhaps this time around, their search will be more fruitful.
-Tyler Maher