Archives
MLB Bold Predictions for the Contenders this Offseason, Part 2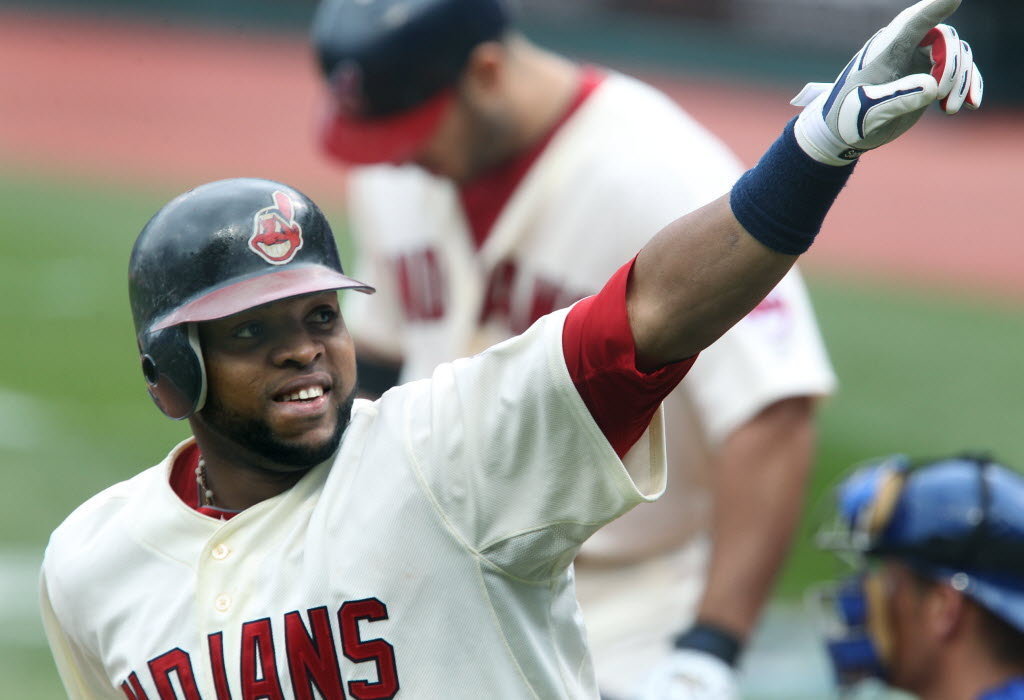 Hot Stove season is nearly in full swing and with the Winter Meetings just a few of weeks away, we are predicting some free agent signings this offseason, both big and small. We will not be covering every team nor every free agent, like we did a year ago…. and the year before that, just most of the contenders for the 2018 campaign. (Editor's note: Jaime is new around here at OTBB and he'll soon get that we're out of our mind, in a (mostly) good way, but he's off to a good start.)
Below I predict these teams to sign players that fill out holes heading into the new season. For the purpose of this article, I will only be going over only Free Agents acquisitions – not trades.
The teams that I've selected are secure contenders – or on the rise – entering Spring Training in 2018. This is part 2, be sure to check out part 2 of our MLB Bold Predictions for the Contenders this Offseason.
Boston Red Sox: Sign (1B) Carlos Santana
The Red Sox need power in their lineup. That is strange thing to say about the Bo-Sox. It turns out the loss of David Ortiz was bigger than people thought. This is a team that went from being 7th in the AL in homers in 2016, to last in 2017. And there is no doubt that the active Dave Dombrowski will fix that this offseason. Some people say that Hosmer fits perfectly in Boston because they have no real first baseman and need power. However, Hosmer is not really a power hitter. His season-high for HRs is only 25. Yes, Fenway Park is an easier park to hit bombs than Kauffman Stadium – but think of the price. Hosmer will likely get a deal in the $120M+ range.
Carlos Santana, on the other hand, is a cheaper option – yes he is older, but has been one of the most consistent run producers in the AL. Besides his rookie year in 2010, Santana has never played less than 143 games; he doesn't get injured. He has steadily improved throughout his career, going from an 18 HR hitter, to a 34 HR hitter in 2017. Additionally, the 31-year-old is a switch-hitter, and has become a top defender in 1B.
San Francisco Giants: Sign (CF) Lorenzo Cain
Now the Giants are a very interesting team as they finished 2017 as the team with the worst record in the NL. They still have the pieces to potentially be a contender and certainly don't think themselves a cellar dweller. Not with 2 potential Aces (Johnny Cueto and Madison Bumgarner), an All-Star/Gold Glove middle infield, an MVP catcher and a future Hall of Fame manager.
Giants' GM Bobby Evans has said that he is looking to improve the outfield defense and Lorenzo Cain is a perfect match. With a career .984 FLD% in CF, the speedy Cain can cover the enormous centerfield and right field gap in AT&T Park. Not only that but he is a .300 hitter that can hit for some power. The Giants are also interested in trading for either Jackie Bradley Jr. from Boston or Billy Hamilton from Cincinnati.
Seattle Mariners: Sign (SP) Yu Darvish
The Mariner are the most interesting team in the Majors. They have an unbelievable offense led by Nelson Cruz, Robinson Cano and Kyle Seager. They also have great hitters like Jean Segura and a promising catcher, Mike Zunino. The M's have been knocking on the door for a few years now, but the postseason doorman pretends he can't hear. Their biggest problem is the rotation; besides James Paxton and the aging Felix Hernandez, they have no one. Pitchers like Ariel Miranda, Yovani Gallardo and Erasmo Ramirez – no disrespect to them – aren't going to get the attention of that fictional postseason doorman.
That is why I believe it is time for Jerry Dipoto (the Mariners' GM) to pay big money for a starter. And what other better starter than Yu Darvish? Yes, all we have are the dark memories of Darvish getting rocked (twice) by the Astros in the World Series, but we should not forget how good he has been in the past. He has battled through some injuries, but he is still one of the top pitchers in the game.
Now, I am not saying they should empty bank on the Tommy John surgery survivor, but a 4 year-$100M might work perfectly for Seattle. The Northwest would absolutely love having Yu Darvish in town, and so would he.
Chicago Cubs: Re-sign (CP) Wade Davis and Sign (SP) Alex Cobb
The 2016 World Champs Chicago Cubs have a little bit of trouble ahead. Former Cy Young winner, Jake Arrieta, and their Closer, Wade Davis, are Free Agents. I believe they should choose between one of the two and my choice is Wade Davis. Teams need a closer, a shut-down reliever that can give you 2 innings and can save a game. Wade Davis is one such pitcher. The 3x All-Star is coming off one of the best 4 year stretch that a relief pitcher could have. He saved 32 games last year for the Cubs. When you have a pitcher of that magnitude, that knows how to win and – bonus – already knows the team, coaches, and ballpark – you can't let it pass. The Cubs didn't re-sign Chapman when facing a similar decision 12 months ago, but they have to do it this year. They don't have anyone that can be a sure bet for closer next year. And besides Zach Britton on the trade market, there's no one close to Davis' caliber.
And since they would be letting Arrieta go – why not sign former Ray Alex Cobb? Alex has been linked to the Cubs since before the season ended. With Joe Maddon and Jim Hickey in the Cubs coaching staff (both former Rays [and Alex Cobb] coaches), we could potentially see a reunion between these three. In both 2013 and 2014, he posted an ERA of under 2.90. Also, a change of scenery from Tropicana Field to beautiful Wrigley Field, might work just fine. Now, Sean seemed to think that Alex Cobb was the most underrated free agent, but the pitcher's market may prove more reasonable for the Cubs payroll.
Houston Astros: Sign (CP) Greg Holland
The defending World Champs just have one hole to fill – the closer role. They don't have one. Not after Ken Giles proved to be an inconsistent pitcher outside of Minute Maid Park during the Postseason, which even led to manager A.J. Hinch to not even use him in a couple of key playoff games.
The Astros can finally start spending after years of tanking and rebuilding. What better way to do it than getting yourself a new closer, neigh a great closer? The 3x All-Star closer came back from Tommy John surgery and absolutely killed it as the Rockies' closer saving 41 games while posting a 3.61 ERA in 61 games.
The Astros could still trade for Orioles closer Zach Britton during the offseason. If you can sign Holland and trade for Britton – we could be talking about the most complete team in baseball in years.
Cleveland Indians: Re-sign (RF) Jay Bruce and (RP) Bryan Shaw
The August acquisition of Bruce turned out to be one of the best trades of the whole year. Bruce gave Cleveland that lefty power-hitting outfielder they'd been lacking. Though he only .248 with Cleveland, he hit 7 HRs and drove in 26 in the short sample of 43 games. Bruce is a player that lengthens that lineup for Francona. It gives the Tribe another weapon to go with Edwin Encarnacion and Francisco Lindor.
Bryan Shaw needs to be in the conversation for the most under-the-radar-but-still-awesome reliever. Shaw since joining the Indians in 2013 has been one of the most underlooked relievers in the AL. The cutter throwing RHP, has a career 3.13 ERA and has pitched at least 59 innings in every year of his MLB career. In a bullpen with superstar Andrew Miller and closer Cody Allen, it's easy to be overlooked. Shaw is one of those RHP you can call a righty specialist as righties only hit .219 and slugged a pultry .337. The Indians should bring him back, and they are unlikely to overlook their go-to righty.
Arizona Diamondbacks: Re-sign (RF) J.D. Martinez
Before the deadline, the D-backs pulled one of the best trades this year by acquiring former Tiger, RF JD Martinez. Martinez quickly became a star in the desert by hitting 29 HRs and driving in 65 runs in just 62 games. In total, this year, he hit 45 HRs, drove in 104 and slugged an amazing .690 (nice).
The Diamondbacks with JD Martinez in their lineup are a force and threat to the Dodgers. With a set rotation, JD is the final piece of the puzzle of what is an exciting homerun hitting team. It's important that the D-backs re-sign JD because the Dodgers can easily scoop him up.
Martinez is a Scott Boras client and is reportedly asking for 7 years $200M. That is an extreme amount of money, but the right fielder did hit 45 homers this year. JD is 30 years old and I doubt team would give him more than 5 years on a contract.
Los Angeles Dodgers: Sign (SP) Jake Arrieta and (RP) Addison Reed
What will the Dodgers do this offseason? Oh, I know! Spend more money!
That's exactly what the Dodgers will do in the offseason after they got to Game 7 of the World Series. And looking at their rotation, they need a righty starter. Clearly Darvish didn't work; that taste from the multiple failed World Series starts is unlikley to fade quickly. So the Dodgers can simply go after the 2015 Cy Young award winner, Jake Arrieta. Adding Arrieta to a rotation of Kershaw, Hill, and Wood gives the Dodgers a potent rotation resembling the Kershaw-Greinke days.
Because it's the Dodgers and they have a high limit on that credit card, let's add in Addison Reed, a bullpen piece for Dave Roberts. Reed has been a force these past 2 seasons; posting a 1.97 ERA in 2016 and a 2.84 ERA in 2017. A Reed-Jansen combo could do very well in LA. With those two guys the 8th and 9th inning is secure.
New York Mets: Sign (1B) Eric Hosmer
This is more of a sleeper pick. I don't think Hosmer would sign with the injury-devasted Mets, but it certainly is a great match. The Mets are looking for a first baseman and could definitely use some leadership in that clubhouse. Hosmer, former World Champion and a leader in KC, makes for an intriguing match. I'm allowed to call the Mets contenders here under the presumption that they're healthy.
Other predictions:
(3B) Mike Moustakas: Signs with LA Angels
(SS) Zack Cozart: Signs with Royals
(3B) Todd Frazier: Signs with Yankees
(RP) Mike Minor: Signs with Red Sox
(C) Jonathan Lucroy: Signs with Orioles
(3B/2B) Eduardo Nunez: Signs with Pirates
-Jaime Segui