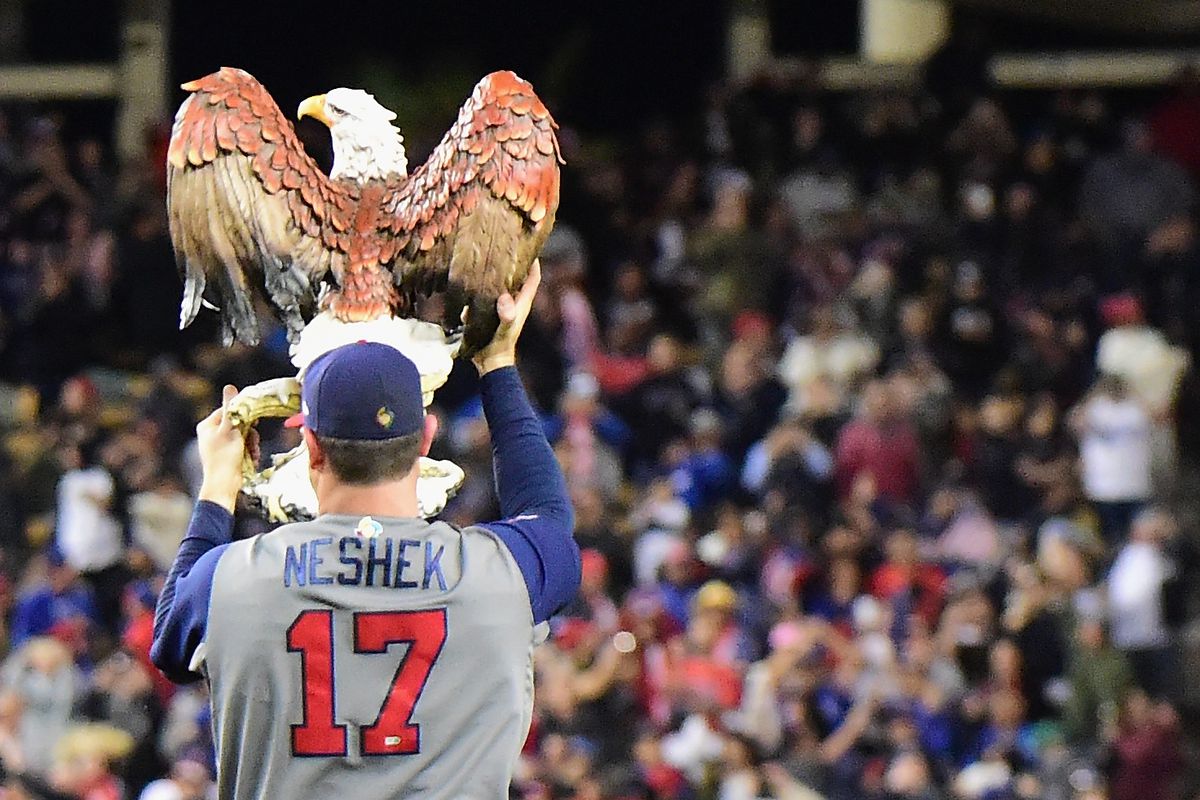 Hot Stove season is nearly in full swing and with the Winter Meetings just a few of weeks away, we are predicting some free agent signings this offseason, both big and small. We will not be covering every team nor every free agent, like we did a year ago…. and the year before that, just most of the contenders for the 2018 campaign. (Editor's note: Jaime is new around here at OTBB and he'll soon get that we're out of our mind, in a (mostly) good way, but he's off to a good start.)
Below I predict these teams to sign players that fill out holes heading into the new season. For the purpose of this article, I will only be going over only Free Agents acquisitions – not trades.
The teams that I've selected are secure contenders – or on the rise – entering Spring Training in 2018. This is part 1, check out part 2 of our MLB Bold Predictions for the Contenders this Offseason.
New York Yankees: Sign (SP, DH) Shohei Ohtani and Resign (SP) CC Sabathia
The Yankees are one of the most complete teams in all of baseball. They have an elite bullpen, a good rotation, and powerful lineup. They are missing though one or two more starters and a DH. By resigning CC Sabathia they get back their "stopper" and a solid #4 starter. CC wants to come back to NY, and he has made that clear by talking about next year's squad goals.
Japanese superstar Shohei Ohtani will be posted to the International prospect pool sometime before the new year. And, of course, the Yankees are reportedly the number one possible destination for Ohtani. And rightfully so, Ohtani is a perfect fit in the Bronx. Ohtani could potentially fix both of the Yanks needs, filling the roster as both starter and a quality DH candidate. In 2016, the Nippon Ham Fighters' two-way superstar posted a 1.86 ERA and hit .322 with 22 HRs. Ohtani is definitely a once in a lifetime player.
Washington Nationals: Sign (RP) Pat Neshek and (1B) Logan Morrison
The Nationals bullpen was the number one complication the Nats had during the 2017 campaign. Though they added pieces before the Trade Deadline and fixed a lot of the problems they had, question marks remain. The Nats' pen is led by former All Star Sean Doolittle and 2x World Series Champion Ryan Madson, accompanied by RHPs Koda Glover and Shawn Kelley. Signing Pat Neshek would give them another big bullpen name that would give the Nats a solid 70 IP out of the pen.
The Nationals declined Adam Lind's mutual option for 2018, meaning they are left without a very dependable pinch-hitter. Lind was one of the league's top pinch hitters- hitting .303/.363/.513 on the year. It would be hard to find such a solid bench guy who can play some LF and 1B. That's why Logan Morrison makes sense for the Nats. Morrison's 2017 was the best year of his career, slugging 38 HRs and posting a .516 SLG. Lo-Mo would give the Nats some depth on 1B, and help the 33-year-old Zimmerman some days off.
Minnesota Twins: Sign (SP) Lance Lynn and (RP) Steve Cishek
This is a team that is probably a couple of pieces away from being, unfortunately, a consistent Wild Card team. With Cleveland being a force for years to come, it will be hard to win the division.
Minnesota surprised everyone last year by taking the second Wild Card spot. With a young core consisting of Miguel Sano, Eddie Rosario, Byron Buxton, and Jose Berrios; and veterans like Ervin Santana, Joe Mauer and Brian Dozier, they showed that they are here to stay. Their lineup is not a concern, but problems exist in the rotation and bullpen. The rotation will definitely be better if they sign Lance Lynn, who may or may not be good. He's definitely a proven pitcher that has some years under his belt and can give Minnesota 30+ starts and 200 IP. If you add Lynn to a rotation of Ervin Santana and Jose Berrios – you have a very decent, above average rotation. Lynn is a veteran, who, in addition to being a top of the rotation starter, can complement Ervin Santana's role as teacher to all of the young pitchers coming to Minnesota.
The bullpen, though, has to be their top concern right now. Their top relievers are Trevor Hildenberger and Tyler Duffey; the pen definitely needs some boosting. While they can add other relievers available on the market or via trades, I believe that Steve Cishek can be the closer and leader of the Twins pen. Cishek is coming off one of the most dominant years of his career- and putting him in a pitcher's ballpark seems like a good move.
Milwaukee Brewers: Re-sign (2B) Neil Walker and Sign (RP) Brandon Morrow
The Brewers are another very interesting team. They were a serious threat for the Cubs atop the NL Central standings in 2017. They have one of the most powerful offenses in the Majors, led by Travis Shaw, Eric Thames and Domingo Santana. They are weak in the middle infield. Though, they have their shortstop of the future in Orlando Arcia, no one is ideal to man second. They wouldn't want to place all of the eggs in the Jonathan Villar basket, as the speedster hit .241 with a dreadful .241 OBP in 2017, but was worth nearly 4 wins in 2016. Those OBP numbers are alarming for anyone, especially for a speed guy. The other option on the roster would be Eric Sogard. Though he had a decent year, he only played 94 games. And he's more of a platoon player than a starter.
Neil Walker would give them above average production from the 2B position, which is a very weak position in this free agent class. Seems like a very low risk move for the Brew Crew.
In the bullpen, they have some decent names, including All-Star Corey Knebel, hard-throwing Jeremy Jeffress, and young lefty Josh Hader. If you add the reborn Brandon Morrow to that bullpen, you are acquiring 60+ IP of domination. The Yankees proved that building a great bullpen can go a long way towards covering up the warts of a worrisome rotation.
Part 2 is here.
-Jaime Segui