Monday Notebook
Jack Morris Deserves the Hall of Fame, but the Hall Doesn't Deserve Us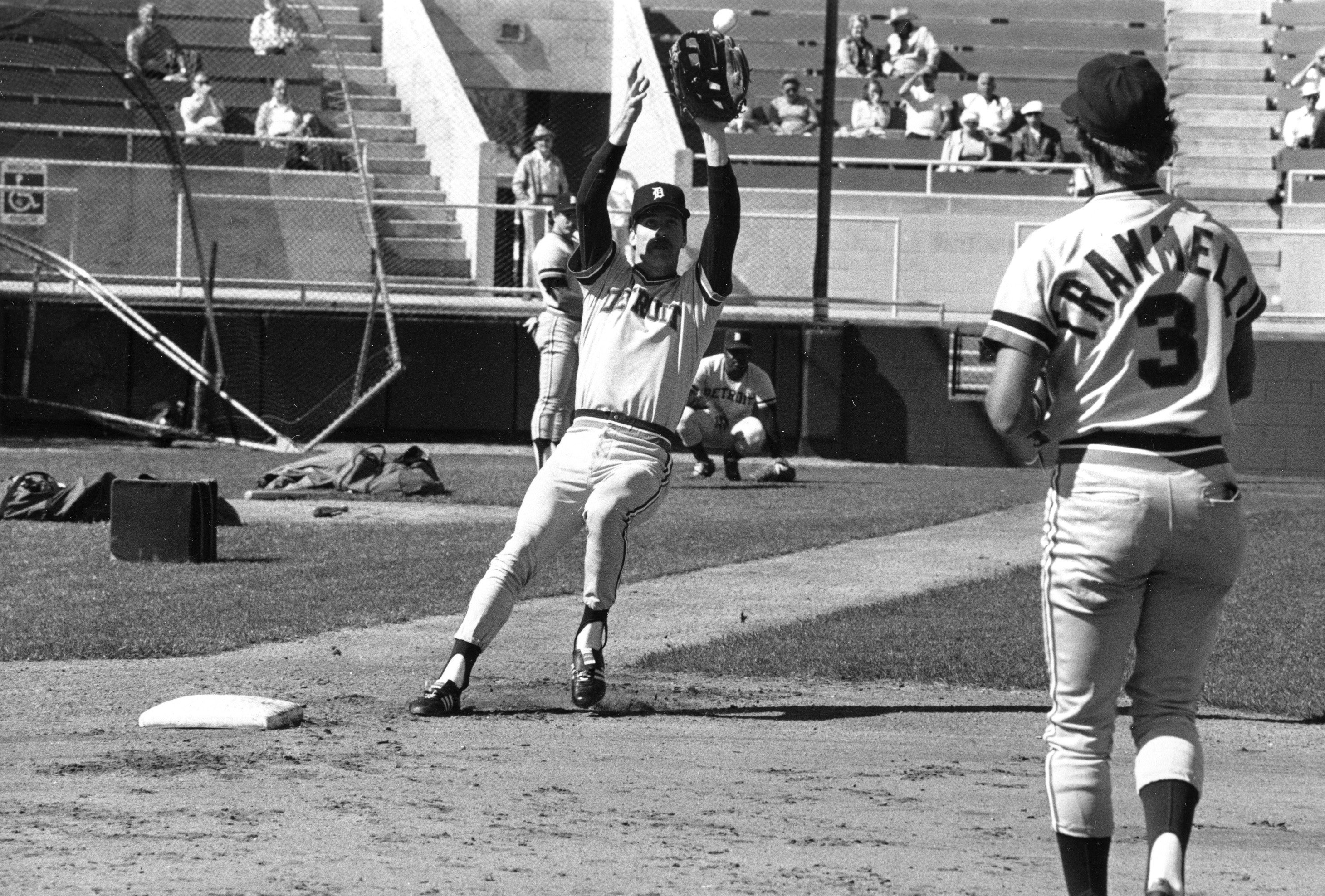 Dear Hall of Fame,
There's no easy way to put this, so I'm just going to say it: I'm breaking up with you. I'm tired of you claiming you're something you're not. I need to spend time alone to figure out who I am as a baseball fan.
You caught my eye when I was young and impressionable. You were attractive and alluring with your promises to enshrine only the greatest baseball players. It was easy to fall in love with you. Sure, you had flaws, but I could see past them. I overlooked your George Kell and Travis Jackson because of your Babe Ruth and Walter Johnson. You promised me things would get better.
But for every Ken Griffey Jr. you gave me, there was an Andre Dawson. Now you've turned your attention to Jack Morris, but I deserve better.
***
By almost any metric, Jack Morris wasn't good enough for the Hall of Fame. This is exactly why he's a perfect fit for a fundamentally flawed institution.
On December 10, the 16-member Modern Baseball Era Committee elected Tigers teammates Morris and Alan Trammell to the Hall. Trammell was a great choice; his JAWS score (a metric designed by Jay Jaffe to compare Hall of Famers) is better than the average Hall of Fame shortstop. In fact, Jaffe himself named Trammell to his All-Overlooked Team earlier this year.
However, Morris is another matter entirely. The average Hall of Fame starting pitcher has a JAWS of 62.1, whereas Morris' is only 38.4. Admittedly, that's an oversimplification of any given player's candidacy, but Morris wasn't even close.
To reach the Hall of Fame, a player must achieve greatness. (There's also a character clause, but more on that later.) The criteria are so subjective and inconsistently applied by Hall of Fame voters that the Hall is now overstuffed with undeserving players. As a result, Jack Morris fits right in.
The Stats
When looking at a pitcher's statistics, where do you look first? For many people, the ERA column catches their eye. Morris' 3.90 is now the highest career ERA of any Hall of Famer, letting Red Ruffing (3.80) off the hook. However, ERA doesn't normalize for run scoring environment, quality of competition, ballpark, or other factors beyond Morris' control. ERA+ does account for all of those, and Morris' score of 105 means he was only 5% better than league average over the course of his career.
For comparison purposes, Pirates pitchers Ivan Nova (104 ERA+)and Trevor Williams (106 ERA+) were comparable in 2017. Essentially, Morris was a Nova/Williams caliber pitcher over an 18-year career.
Ruffing himself pitched from 1924-1947, which was a high run scoring environment for most of his career. His ERA+ was only 109, which is the same mark as fellow Hall of Famer Jesse Haines. Deadball Era hurler Rube Marquard's 3.08 ERA is considerably better than his aforementioned Hall of Fame counterparts, but his ERA+ was only 103, slightly worse than Morris'.
ERA is a bad statistic though, and ERA+ isn't much better. Composite metrics, such as bWAR, give a somewhat more complete picture. Morris' career 43.8 bWAR is only 139th best ever among pitchers, trailing the likes of Bartolo Colon, Vida Blue, and Frank Viola. His best single-season bWAR was 5.8 in 1979, and he topped 5 bWAR only three times. By comparison, 11 pitchers had more than 5 bWAR in 2017. He never finished higher than 5th best in bWAR among pitchers in a single season (1979 and 1986).
Marquard and Haines were far less impressive by bWAR than Morris, but so were lots of other Hall of Famers. Catcher Rick Ferrell's highest single season WAR was 3.2.  Freddie Lindstrom only twice had a bWAR higher than 4.3. And George "High Pockets" Kelly's career bWAR was 25.2, while sporting a JAWS that is only the 89th highest for a first baseman (just below Travis Hafner).
Perhaps the best Hall of Fame comparison work is done by Hall of Stats. Morris' Hall of Stats rating is 77 (100 is a deserving player). That's well below average for a Hall of Famer, but tied with four other Hall inductees: Phil Rizzuto, Hack Wilson, Hugh Duffy, and Lefty Gomez. 23 Hall of Famers scored lower than Morris and only 159 of the 222 inductees scored at least 100.
Morris' statistics clearly don't measure up to any benchmark for greatness, but he certainly has lots of company in the lower rungs of the Hall of Fame.
The Reputation
If a person repeats a story over and over again they might eventually start to believe it. The line gets picked up by even more people, and soon everyone buys in. The more we hear something, the less inclined we are to fact-check.
Jack Morris is a "big game pitcher." He "pitches to the scoreboard." These tropes echo in Morris' wake, reverberating down through generations. However, the numbers don't back them up. In fact, Morris actually pitched worse with low run support (.710 OPS allowed with 0-2 runs) than he did with moderate run support (.667 OPS allowed with 3-5 runs). He pitched more or less the same in high leverage situations (.695 OPS allowed) as he did in medium leverage (.692 OPS allowed) or low leverage (.694 OPS allowed).
Did Morris' largely undeserved reputations carry him into the Hall of Fame? It wouldn't be the first time that's happened. As Baseball Prospectus' Patrick Dubuque pointed out, Pie Traynor was long regarded as the "greatest third baseman of all time" despite only 36.2 bWAR (49th best among third basemen, trailing Ryan Zimmerman). More recently, Jim "Most Feared Hitter of his Era" Rice joined the Hall with 41.8 JAWS, only 28th best among left fielders. King Kelly was inducted with the help of a song! Joe Tinker, Johnny Evers, and Frank Chance made it because of a poem!
These are the saddest of possible words:
"Tinker to Evers to Chance."
Trio of bear cubs, and fleeter than birds,
Tinker and Evers and Chance.
Ruthlessly pricking our gonfalon bubble,
Making a Giant hit into a double-
Words that are heavy with nothing but trouble:
"Tinker to Evers to Chance."

–"Baseball's Sad Lexicon" by Franklin Pierce Adams
Of course, there is one very famous anecdote of Morris' big game heroics. He pitched a complete game 10 inning shutout in Game 7 of the 1991 World Series. This was Morris at his best; in fact it's one of the great pitching performances in history. He started three games in the series and was rightfully named the series MVP.
Can a person earn a plaque in Cooperstown with one day's work? Ask Bill Mazeroski. His career .299 OBP is the lowest of any position player in the Hall. To be fair, he was a great defensive second baseman, accumulating 8 Gold Gloves. But he surely wouldn't be enshrined if not for his World Series-clinching home run in 1960.
The Character Clause
Voting shall be based upon the player's record, playing ability, integrity, sportsmanship, character, and contributions to the team(s) on which the player played.
Above are the criteria Hall of Fame voters must consider. Player's record, playing ability, and contributions to the team are more or less objective, or at least they can be measured with numbers. Integrity, sportsmanship, and character can't truly be measured in a meaningful way. It's the reason why Barry Bonds and Roger Clemens are kept out of the Hall so far, and possibly Curt Schilling as well.
On July 18, 1990, Morris was asked a question by Jennifer Frey of the Detroit Free Press. He responded as such:
I don't talk to people when I'm naked, especially women, unless they're on top of me or I'm on top of them.

-Jack Morris
If Game 7 of the 1991 World Series was Morris' best moment, this was surely his worst. The Modern Baseball Era Committee that elected him was comprised of 16 men and zero women. Does Morris' induction reflect the views of the Hall of Fame itself? Probably not, but apparently workplace sexual harassment and brutish chauvinism aren't substantial enough infringements of the character clause to withhold enshrinement, even for a borderline candidate.
Once again, Morris has plenty of company in the Hall of Fame. Tris Speaker was player-manager of the Indians in 1920 when his shortstop, Ray Chapman, died after he was hit in the head by a fastball. Speaker refused to attend the funeral because he hated Catholics, of which Chapman was one, and wouldn't go to a Catholic religious service. Speaker also allegedly belonged to the KKK and fixed baseball games for money.
Cap Anson may be the greatest ballplayer of the 1800s. In 1884, the Toledo Mudhens tried to sign a black player named Moses Fleetwood Walker. Anson threatened to lead a players' strike in protest, and the color barrier was upheld. He spent much of the rest of his life fighting against baseball integration.
Baseball's first commissioner Kenesaw Mountain Landis also fought several attempts to integrate baseball. When the Pirates tried to sign legendary Negro League catcher Josh Gibson, Landis wouldn't have it.
The colored ballplayers have their own league. Let them stay in their own league.

-Kenesaw Mountain Landis
Speaker and Anson are two of the greatest players in the history of baseball. The Hall of Fame would be incomplete without them, just as it would be without the commissioner who saved baseball from the Black Sox Scandal. But if the character clause doesn't apply to them, where do we draw the line? Everyone will have their own individual answer, but the Hall remains full of sordid characters with ugly pasts, and now Jack Morris is amongst them.
***
So you see, Hall of Fame, I just can't have my heart broken any longer. Sometimes it's hard to leave a bad relationship. Inertia kept us together, but I'm ready to stand up for myself. I can't be with a museum that doesn't respect my intelligence or my fanhood.
I know I've walked out on you before. Every year I say I'm leaving you for good, and every year I come back like an idiot. Then you continue to take me for granted and the cycle repeats itself. This time it's permanent. Goodbye.
Love,
Daniel
P.S.- Did you say something about Chipper Jones and Jim Thome on the ballot?