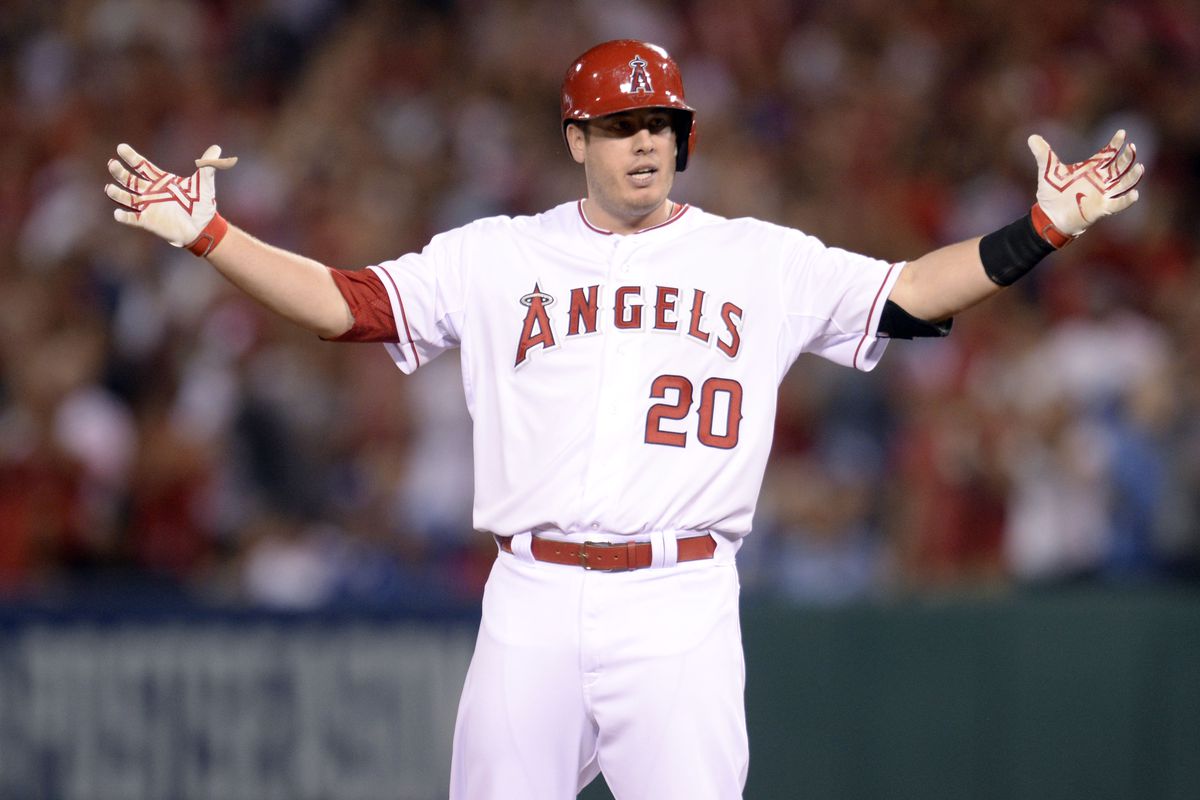 It is easy to forget that the 2014 Los Angeles Angels finished the regular season 96-66. Their postseason was short-lived, as they got swept by the Kansas City Royals, and fans have been drawn to their cross-county rivals, but the Angels bandwagon could get crowded again in 2018.
Since then, the Angels have not been able to sustain success, due to issues with inconsistency, injury, and age. But this offseason, the outlook has changed dramatically. As we know, Japanese star Shohei Ohtani chose to bring his talents to Anaheim, and is expected to make an immediate impact.
Additionally, the game's most tantalizing player Mike Trout anchors a lineup that just got a lot better, with the re-signing of Justin Upton, who was one of the best bats available this offseason, and the acquisition of Ian Kinsler. Despite being in a competitive division, the Angels are poised to become one of baseball's most popular and successful clubs once again.
What Makes A Good Bandwagon Team?
Bandwagon teams are created, maintained, and ended by fans. First, a team must have players that fans want to watch. For example, the Golden State Warriors have Stephen Curry and Kevin Durant, which allows fans to bank on one of those two players for a memorable performance.
In baseball, the New York Yankees (who are perhaps the world's most "bandwagoned" team) now have Aaron Judge and Giancarlo Stanton, which gives fans the same luxury; both of these players have proven to be consistently entertaining.
What's most interesting about this quality is that a team's popularity can reach bandwagon levels on the fly. The 2014 Oakland Athletics were already an exciting team that featured Josh Donaldson and Yoenis Cespedes. When they landed Jon Lester and Jeff Samardzija at the trade deadline, the team's stock took off and A's fans were popping up everywhere.
The same can be said about the 2016 Chicago Cubs. Virtually a team of destiny, fans across the country rejoiced when Mike Montgomery got Michael Martinez to groundout.
Second, a bandwagon team must have a fair share of luck. Going back to the Cubs, their entire season was almost snatched away when Rajai Davis (the pride of UConn-Avery Point) took Aroldis Chapman deep in the eighth inning of game seven. Luckily, Ben Zobrist snuck a tenth inning double down the third base line to give the Cubs the final lead of the year.
Why Are The Angels Poised to Welcome Bandwagon Fans?
Well, they have reason(s) to tune in and they appear to be good enough to take advantage of luck.
The Angels do not lack veteran leadership. Albert Pujols is the team's grandfather figure, as his plantar fasciitis limits his abilities seemingly every day. But other players, like Yunel Escobar, Kinsler, and Upton, have been in the league for over ten years and the likable players have been employed in various cities across the country. The veterans give casual fans a good excuse to adopt the Angels as a "second" team. Not to mention Trout, who might the individual player most likely to get casual fans to tune in to watch.
The Angels may have also solved some of their issues as it relates to winning, making those moments of luck all the more meaningful. C.J. Cron, who has emerged from the team's dismal farm system, plays a decent first base and has hit 16 home runs in each of the last three seasons. Kole Calhoun, who had a down year in 2017, hit 26 homers two years ago with 83 RBIs and won himself a Gold Glove.
Upton had 35 homers and 109 RBIs in 2017, with a slash line of .273/.361/.540. Kinsler is one of the game's more prolific players, despite hitting .236 in 2017. He is a former Rookie of the Year and a four-time All-Star who will, along with Upton, make manager Mike Scioscia's lineup more formidable.
Defensively, there should be no issues. Trout, Calhoun, and shortstop Andrelton Simmons can all make highlight reel plays. According to Fangraph's "Def" stat, which is a sort of all-in-one defensive metric, the Angels ranked second last year.
The whole pitching staff is where this "luck" thing comes in and is the real opportunity for adding to the Angels Bandwagon.  If Ohtani is as advertised, he could easily be their number one starter. But there are levels to this Angels pitching staff. Injury-plagued Garrett Richards has shown potential in the past, posting a 13-4 record and a 2.61 ERA in 2014, and he won another 15 games the next year. Andrew Heaney has the raw talent, but has only pitched in six games over the last two seasons.
Starter Parker Bridwell burst onto the scene in 2017, winning ten games with a respectable 3.64 ERA. His strikeout numbers aren't great (73 in 121 innings), but he gets batters out.
If Richards and Heaney can get and stay healthy, the Angels will now have a rotation that can stand up to some of their AL West opponents. If Ohtani and Bridwell are also able to maintain success, the rotation will be among the best in the league.
Final Outlook
After the 2017 season, I felt as if the Angels were one good hitter and one good pitcher away from being a contender. With the additions of Upton, Kinsler, and Ohtani, it appears as if they have outdone themselves. They no longer appear poised to waste Mike Trout's prime.
On a more social level, the Angels now have a handful of players that fans will want to watch on a daily basis, making them a prime bandwagon candidate. I don't think the Angels are better than the Houston Astros, but I do expect a much closer race in the AL West, and a couple of Wild Card appearances in the near future.
As the 2014 Royals and San Francisco Giants showed us all: get to the Wild Card game, and anything can happen.
– Mike Milius