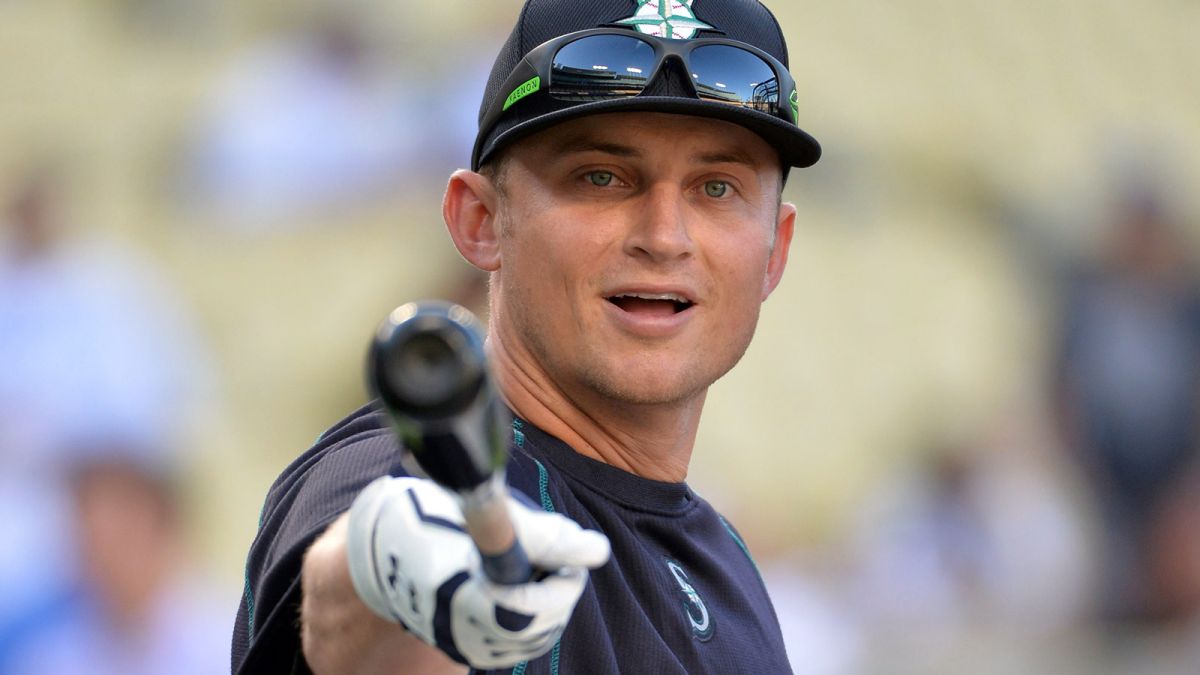 Inspired by Brandon Isleib and his great Baseball in The Dark: The Best Players Outside the Spotlight piece, I decided to turn the spotlight toward active players most in need of some attention. From my perspective, the best indicator for future success is past success. We had some tremendous performances in 2016 by guys relegated to teams tanking their way to a high draft pick. I don't want to just run through a list of all-star players who played on bad teams. Instead, let's look at guys who meet the following criteria:
Good performance in 2016

Played for a bad team…

…at an underappreciated position.
That third criteria effectively eliminates the star positions: Shortstop, starting pitcher, and closer all have a sense of glamour even if their squad wasn't that great. For that matter, the star quality of merely playing first base or center field is also too bright for our exercise. So given these restrictions, these are guys whose 2016 performance was overlooked due to things well outside of their control:
Adam Duvall, OF, Cincinnati Reds
Duvall finally got his full-time shot to produce at the big league level for a Reds team that was not going to be any good. He was penciled in to the left field spot from Opening Day, and appears to be more than the answer to the future Reds Sporcle quiz. He smacked 33 homers, but the Reds' home park is a bandbox ripe for turning doubles into homers (his.297 OBP and the fact he'll never win a gold glove in left also explain the lack of attention for Duvall).
Duvall may have been a one-tool slugger in a bandbox in 2016, but the world seems to think his former teammate Jay Bruce is pretty good, and he had basically the same 2016:
Duvall: 33 HR, 6 SB, .241 average, .297 OBP, .498 Slugging

Bruce: 33 HR, 4 SB, .250 Average, .309 OBP, .506 Slugging
Duvall has legitimate power – in any ballpark. He may not stay out of the spotlight for long.
Cesar Hernandez, 2B, Philadelphia Phillies
Earlier this offseason, over at my site offthebenchbaseball.com, I ran a story on how the Phillies' infield is really good. An alternate thesis for that post: Hey guys, did you realize that Cesar Hernandez is good and the Phillies are kinda close to being great? From that post:
Cesar Hernandez posted a 4.4 fWAR[i] in 2016 that was buoyed by an all-around game that was nearly unmatched in baseball last year. The advanced stats simply loved this guy. According to Fangraphs.com, he earned the Phillies a run on the basepaths, 7.1 at the plate, and 16.1 in the field. Those totals seem pretty good, but are definitely abstract. For context, the only players to match those numbers last year were Corey Seager, my boy Adam Eaton, Francisco Lindor, and Brandon Crawford. There's also this: He posted the 22nd highest OBP in baseball. Yes, Cesar Hernandez. He doesn't hit for much power, but he's an absolute darling if you are looking for the traditional defense-first, get on base second baseman.
Martin Prado, 3B, Miami Marlins
Over at Fangraphs, they have a tool that lists all the [Fangraphs] articles mentioning a specific player over a specific time frame. Martin Prado didn't have any articles written about him, or even mentioning him, in 2015 or 2016. You might expect this for a guy like Jeff Manship, or maybe a backup infielder, but Prado had some 1200 plate appearances in between Fangraphs appearances. It's not like they were bad plate appearances either. Prado hit a cool .297 over the two years, and posted an OPS+ of 108 in the time. That's good for 8% better than league average.
Prado earned himself a 3-year/$40 million extension this summer at least in part because he's been above replacement value for every season in which he's had more than 100 plate appearances. He now has more career Wins Above Replacement than Billy Wagner, or Trevor Hoffman.
Kyle Seager, 3B, Seattle Mariners
It feels weird to add a guy who signed a $100 Million deal to this list, but Seager belongs. Felix Hernandez' star candle obviously burns bright. Robinson Cano's sweet swing keeps his relevance intact. Nelson Cruz is similarly fun to watch, independent of other factors. Seager's brilliance requires a more thorough study.
Since he debuted in 2012, Kyle Seager has been the sixth most valuable player in baseball, per Fangraph's version of Wins Above Replacement. Yet he is rarely mentioned among the game's best third basemen. Having increased his HR totals every year he's been in the majors, at the age of 29 we can make the argument that he's still getting better. I'm really not sure why this guy isn't an absolute star. Kyle Seager gets extra points in this spotlight post because his brother, the Dodgers' shortstop Corey Seager, soaks up most of the baseball world's budget for Seager-attention.
Cam Bedroisan, RP, Los Angeles Angels
Young Cam Bedroisan had his coming out party last year after most baseball fans had stopped paying attention to the injury-laden Angels squad. Bedroisan doesn't play in a small market, but the Angels certainly weren't the talk of the baseball world last year. All Bedroisan did in 2016 was post a 1.12 ERA over 40.1 innings.  He struck out batters with a greater frequency than Max Scherzer and Stephen Strasburg. He's planning to compete for the Angels' closer job this spring so he could soon get the real world spotlight cast in his direction.
Brad Hand, RP, San Diego Padres
Hand bounced around the Marlins rotation for a few years, before finally coming into his own last year as a reliever with the Padres. Hand saw his velocity tick up, and his ERA tick down to 2.92 as he shifted to the bullpen last year. He also struck out a bunch of guys (11 K/9) and made 82 appearances. That usage level is a bit extreme, but the Padres have to be very excited about this lefty in their bullpen.
Kyle Barraclough, RP, Miami Marlins
I fell in love with Barraclough last year after about three pitches, after I flipped the sound on and heard the announcers calling him Kyle "Bear Claw." That's actually how you pronounce the young righty's name and he fits the bill for what a guy named Bear Claw should be. He throws 95 with a nasty slider, and strikes everyone out. He struck guys out more frequently than Aroldis Chapman last year (113 K in 72 innings, or 14 K/9)! He's awesome and fun, and deserves more of a spotlight.
-Sean Morash
This piece originally ran over at Platcoverage.com under the title Overlooked, but not for long… We thought it was good so we are sharing it here as well.