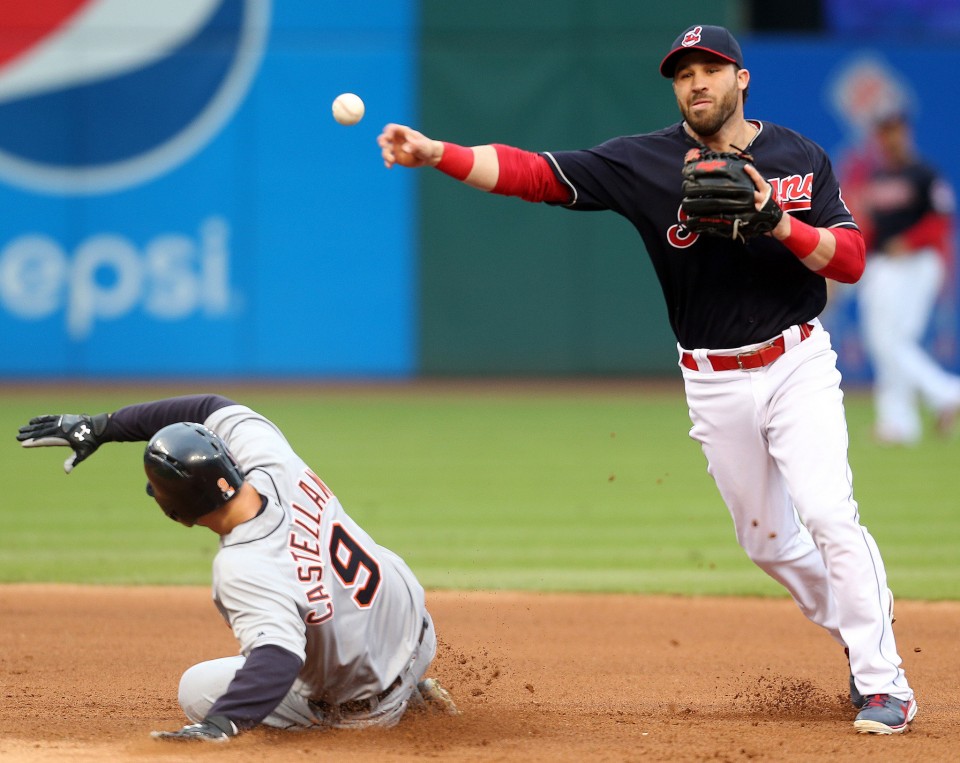 Here we are with the AL Central. The division does not get the publicity of the AL East, but this division is among the most consistently fascinating in baseball, and this year might be peak AL East.
Think about the division: you have the Indians, nearly the reigning World Champs returning in better shape this year than last, the Royals, who still have the glimmer of their own World Series trips shining at Kauffman Stadium, and you have the Tigers, who have a very talented veteran roster.
Those three duked it out last year and figure to do so again this year. Meanwhile, the White Sox and Twins are loaded with talented young players who appear as though they are ready to contribute at the big league level.
My predicted standings:
Cleveland Indians, 96-66
Detroit Tigers, 85-77
Kansas City Royals, 79-83
Chicago White Sox, 75-87
Minnesota Twins, 63-99
That's the same as order as how 2016 finished, but considering this division as boring would be a mistake. If we look at oddsmakers, the future betting odds by BetOnline Sportsbook suggest that Cleveland Indians will have under 93 wins for their regular season with Detroit Tigers under 80 wins.
Cleveland Indians, 1st Place, 96-66
The Indians won 94 games last year as Francisco Lindor asserted himself as the best young shortstop in the game. They paired an exceptional group of position players, buoyed by Lindor's emergence, with the game's most affordable starting rotation.
Back is nearly every major contributor from last year's squad, except the Indians replaced Mike Napoli with Edwin Encarnacion in what I considered to be the best move of the offseason. The team was excellent last year even as it battled through injuries to star outfielder Michael Brantley, and starting pitchers Danny Salazar and Carlos Carrasco each missed a month. It's the same squad, thoroughly talented and managed by the capable Terry Francona.
Detroit Tigers, 2nd Place, 85-77
The Tigers are built around the well-paid stars on their roster. Justin Verlander and Miguel Cabrera both turned in solid 2016s, but Justin Upton and Victor Martinez were not the stars that they were supposed to be. Without all of their key contributors producing, the Tigers lack the roster depth to make the playoffs.
The good news for the Tigers is that it is quite easy to see how the team that finished in second place in teh division could be improved. First, Justin Upton merely has to return to his career averages.  Then, JD Martinez and Nick Castellanos merely need to stay healthy for the full year. The rotation should be good
The rotation should be good: reigning Cy Young runner-up Justin Verlander will be followed by reigning Rookie of the Year Michael Fulmer. That puts $100M righty Jordan Zimmermann as the club's number three starter, where he's more than capable. Daniel Norris, a former top-prospect, who lives out of his van and is still just 24 will fit in there somewhere. For the last spot, it looks like it will be 25 year old lefty Matt Boyd, but the Tigers also roster veterans Mike Pelfrey and Annibal Sanchez as insurance.
The team has faults, though. Center field, catcher, and the bullpen each leave something to be desired. Shortstop Jose Iglesias also is not the world's foremost hitting expert.
Kansas City Royals, 3rd Place, 79-83
The Royals' window of success appears to have closed in 2016, but I did like the moves they made this offseason. The Royals were last in the AL in homers hit last year, and they went out and got Jorge Soler to (hopefully) hit in right field. They signed one of my irrationally favorite players, Brandon Moss, to add even more pop. They did painfully lose their Opening Day starter from last
They did painfully lose their Opening Day starter from last year, when Yordano Ventura died in a car accident in the Dominican Republic. That loss will hurt the Royals both personally, and on the diamond, similar to the void left by the Marlins' Jose Fernandez. The Royals did ink another of my favorites, Danny Duffy, to a long term deal. Behind him though is a whole bunch of "meh."
In addition to Soler and Brandon Moss, the position player group remains much the same that it has for the last few years in Kansas City. I'm not sure that's a good thing. There are too many players who are merely average, with little hope for excpetionalism. Add it all up and the Royals seem destined for a sub-500 year.
Chicago White Sox, 4th Place, 75-87
Max ran through the White Sox season preview in full yesterday, so I will save the extended look for that space. The really short version of the 2017 White Sox? They're not going to be good, but they have some serious talent. There's too much talent there for them to be among the worst teams in baseball, but there are enough holes in the roster that they're far from contention this year.
Minnesota Twins, 5th (last) Place, 63-99
I feel bad picking on the Twins, but this is simply not a good team. Max ran through their organization in October, laying out why the Twins fans should still have hope.  From his post:
Is this team going to contend next season? Probably not. They need a lot of pitching. They need to trade some veterans. They need to upgrade at first base, catcher, shortstop, and in one outfield position. It's going to be very difficult to pull off all of that, but they have talent. They have the makings of a very potent if top-heavy lineup. If they can fill the lineup out a bit more they could be very good.

The new front office has a lot of work to do, but a lot to work with.
What did the Twins do this offseason? Well, their two big offseason moves were bringing in pitcher Ryan Vogelsong and catcher Jason Castro. Those are two of the positions that Max said they needed help, so those are good moves, right? Well… not really. Vogelsong was just released, and Jason Castro is a 30 year old catcher who has been below average each of the last 3 years.
Outside of the obvious flaws, Twins fans will have fun young players to watch. German born Max Keppler looked like the real deal last season, and Byron Buxton is many people's pick for top-breakout candidate this year as he did well in the season's final month. I'm still a believer in the power prodigy Miguel Sano, but outside of those three, there is alot of work to be done. It's not the Twins year, and the front office needs to start making moves to ensure that the Twins' year does eventually come.
Bold Predictions: 
Miguel Sano hits 36 homers
Miguel Cabrera hits 34 homers, and leads the league in hits
Danny Duffy starts the All-Star Game
Danny Salazar is the best pitcher on the Indians
Carlos Rodon strikes out more batters than Chris Sale
-Sean Morash