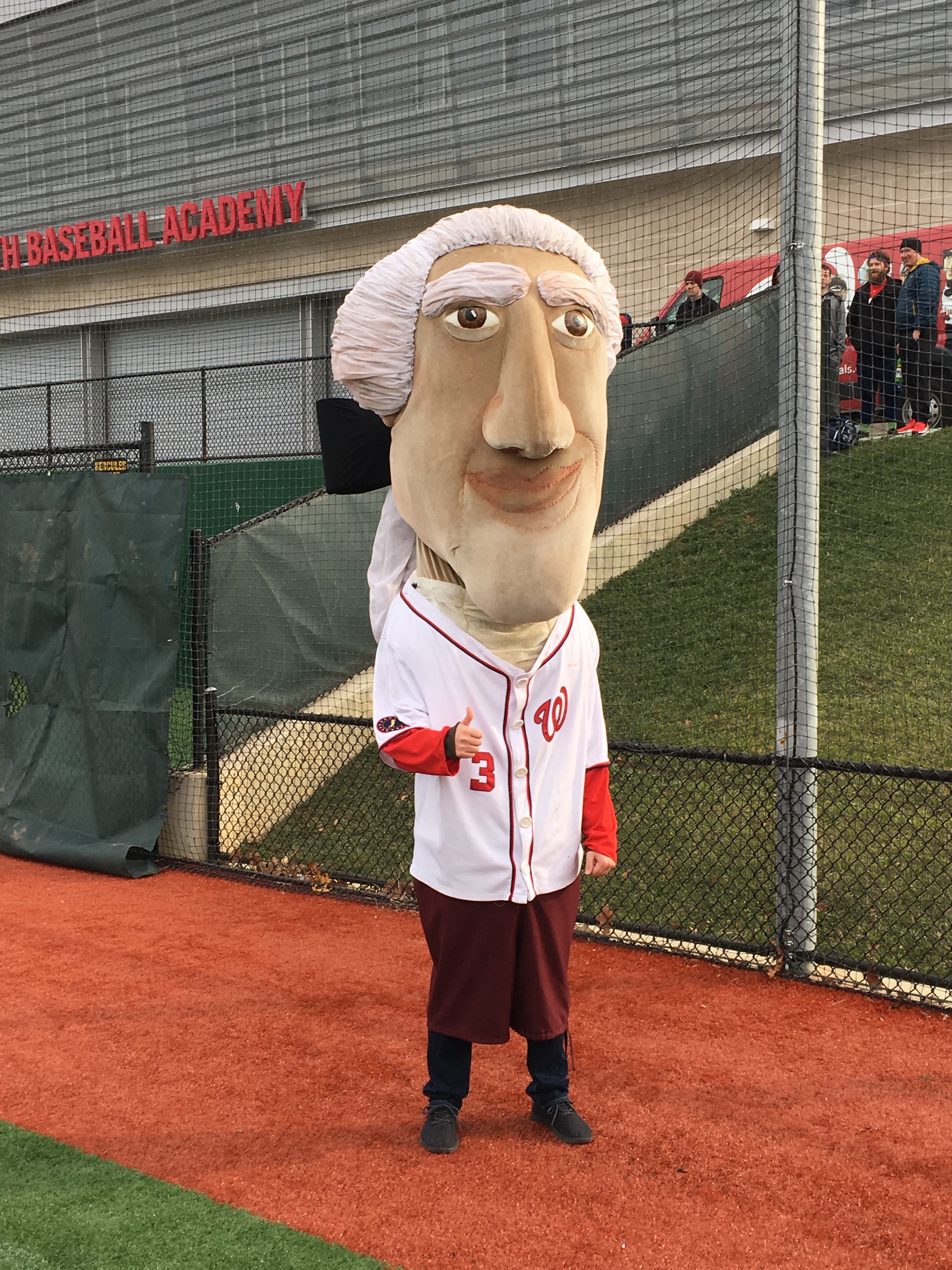 How can a 97 Win season feel like an utter disappointment? For most teams, any season where you win over 90 games and make the playoffs is an amazing year. However, for the Nationals and their fans, it just feels like another failure.
After winning the division in 2012, the Nats looked like they were on the verge of starting a dynasty, with phenom Bryce Harper looking ready to become what so many expected him to be since he graced the cover of Sports Illustrated at age of 16. Budding Ace Stephen Strasburg had reached his inning count and not pitched in the heartbreaking NLDS against the St. Louis Cardinals but was ready to be unleashed and take the National League by storm. Gio Gonzalez was coming off a 20 win season, and the rest of their rotation looked like it could become one of the best rotations in all the MLB.
Then came 2013 and the Nats Just didn't look like the team that had come out so strongly in 2012. 2014 was better, but again they fell in the NLDS. Then in 2015 the Nationals lost to the New York Mets in the NLDs despite an all time great offensive season from Harper. 2016 was the same old story- back to the NLDS, but no further
Then came 2017. The Nats exploded out of the gate with all cylinders firing. A potent offense combined with arguably the best rotation in the national league led to a National League Superpower. As the heat of summer came in, the cracks in the team began to show. They lost Adam Eaton, their spark plug, and Jayson Werth and Trea Turner to injuries, and their bullpen collapse was the talk of a city that desperately wanted a championship.
Then, trusty GM Mike Rizzo came to the rescue and made their biggest weakness, their bullpen, into one of their strengths by going out and acquiring a closer in Sean Doolittle and setup men in Brandon Kintzler and Ryan Madson. The best team that D.C. has ever seen marched into the playoffs and again, they were sent home 9 wins sooner than they'd hoped. Now, they go into an off-season trying to figure out what to with a team that won 97 times but couldn't win the three times it really mattered.
Here is a full position by position breakdown on players from the 2017 squad who the Nats still have on the books and a few ideas for improvements that could be made to push the Nats over the hump in 2018 and get that ever elusive title:
Catcher:
Matt Wieters is coming off a season where he batted .225, had an OBP of just .288, and a slugging of .344. With 10 bombs to go along with his lack luster Slash line, it is safe to say that this is not the catcher the Nationals thought he would be when they signed him last winter. While there is hope of a rebound, the Nats should consider taking a flyer on Jonathan Lucroy, who is looking to rebuild his stock after posting a few subpar seasons. Lucroy, a former All-Star, would be a perfect sign for the Nats, as they need to pile on the talent for the 2018 season before Harper likely departs next winter.
First Base:
Ryan Zimmerman is coming off a bounce-back year in which he batted .303 to go along with 35 bombs and an OPS of .930. While Zimmerman was very good last year, he tapered off in the second half and always has seems to catch the injury bug. Adam Lind put up monster numbers filling in in the outfield and first base, along with pinch-hitting duties, but it is suspected he will find a team that will give him more playing time. This leaves the Nationls looking for a backup first baseman. The Nats might look for a free agent such as Tyler Moore, a former Nat, or maybe Mark Reynolds. The other intriguing option could be top prospect Juan Soto, currently an outfielder but moving him to first might help get hit bat to the majors as fast as possible.
Second Base:
With All-Star Daniel Murphy picking up another silver slugger after another stellar season, second base is pretty drama free in DC. However, Murphy's contract will run out next season, so it'll be interesting to see whether the Nats look to sign a long-term option next offseason or let Wilmer Difo try to claim the position in 2019. I would lean towards giving Difo a crack at it, but he'll need a good 2018 to prove he deserves a shot.
Shortstop:
Trea Turner looks like the shortstop of the future for the Nationals. Despite only 412 ABs, Turner Stole a whopping 46 bases and Turner's combination of pop and speed will make him a force for years to come. Rookie Adrian Sanchez and Wilmer Difo (see second base) will be waiting in the wings to play a league average, if not better, shortstop if Trea gets hurt.
Third Base:
Anthony "Two bags" Rendon had an under appreciated stellar season at the hot corner. Besides tallying 100 RBIs and hitting 25 dingers to go along with a .301 average, he played some astounding defense. While not as well known as other defensive wizards Nolan Arenado and Manny Machado, Rendon has quietly combined great hands with above-average range and a cannon for an arm to become a force on defense. Look for the Nats to attempt to lock Rendon up with a long-term contract either this offseason or next offseason. With Sanchez and Difo both able to play third, third base looks set for the Nationals next year.
The Outfield:
Ideally, former MVP Bryce Harper plays along side defensive wizard Adam Eaton and the new and improved Michael A. Taylor, a gold glove finalist himself. If that happens, this outfield looks like it will be a force in 2018. But with Harper probably departing next offseason, the Nationals have stockpiled outfield prospects, led by top prospect Victor Robles. While many Nats Fans will beg to keep Harper and give him his $400 Million, the future is bright for the Nats outfield with or without their superstar. Rafael Bautista is the only other outfielder who saw playing time last season, so look for the Nationals to spend on a fourth or fifth outfielder, possibly Howie Kendrick, who made a great impression after his midseason trade to the Nats.
The Rotation:
This rotation, the pride and joy of DC baseball, looks like it will again dominate in 2018. With Cy Young Award Winner Max Scherzer leading the three-headed monster of Scherzer, Stephen Strasburg, and Gio Gonzalez, the Nats rotation has a one-two-three punch that can rival any other team's in the game. Tanner Roark is currently the 4th guy and will look to bounce back after a down year. It appears the only question mark is that last spot. Last winter, the Nationals traded 3 highly regarded prospects including starter Lucas Giolito for Eaton, so the Nats' pitching depth is not what it once was. Look for them to add a bit of starting pitching depth.
It's definitely unlikley that the team makes a big spash with a name like Yu Darvish or Jake Arrieta for a variety of reasons, primarily payroll constraints, but I'll be interested to see if they make a run at a guy like Lance Lynn or Alex Cobb, who would both be great pieces to add to this already outstanding staff.
The Bullpen:
The bullpen which struggled in the beginning of the year ended the year on a good note. With midseason acquisitions Shawn Doolittle and Ryan Madson staying on for 2018, look for the Nationals to again be tied to any and every bullpen arm out there. I suspect that the Nats will try to add at least 1 good arm to the bullpen (maybe let Greg Holland return to his setup role?) and possibly more.
Whatever this team does, they will head into next season as NL East favorites, and many will be picking them to finally make the run through the World Series that everyone has predicted of them. I know that Nats specialize in breaking the harts of their fans, but I have a good feeling about next season.
-George Lewis