Hot Stove
MLB Offseason Power Rankings – Peacocks Posture Before They Move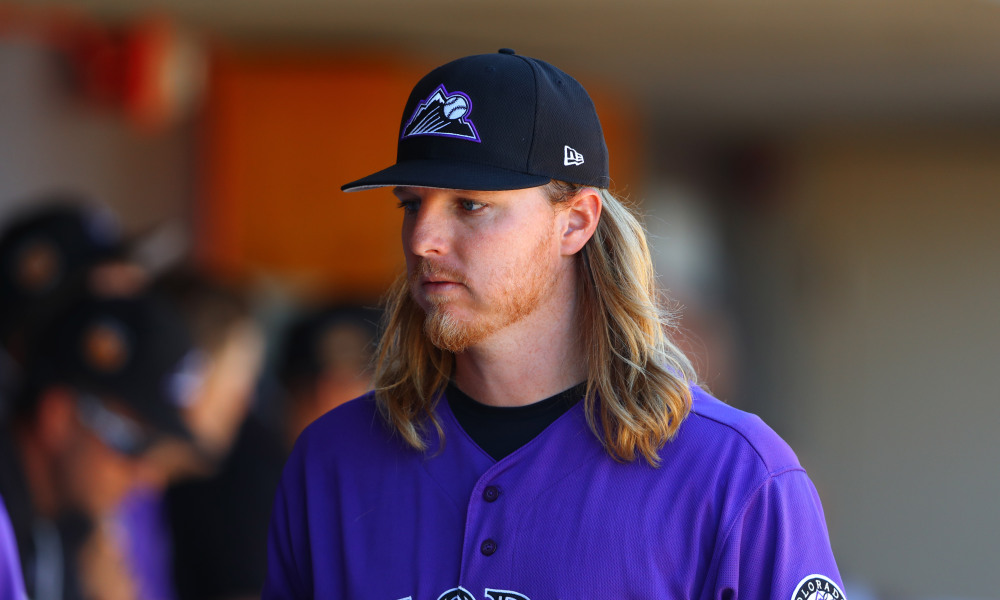 Dan Epstein wrote an article last winter about the mating rituals of general managers as they enter this, their mating dealmaking season. The article likened the lead up to trades and free agent signings to those of primates beating their chests attracting mates. It's a silly concept, but it helps us understand exactly why the offseason has been as slow to move as it has been. The hot stove has been cold. Deals have been rumored and our bloggers here have helped to give general managers plenty of ideas. But things have been slow, and the 2017 offseason power rankings have not seen the shuffling that their regular season counterparts know. I skipped an update over the last few weeks for just that reason. That said, it's time to check in on our predictions for next season as educated by the maneuvering and posturing of MLB teams.
National League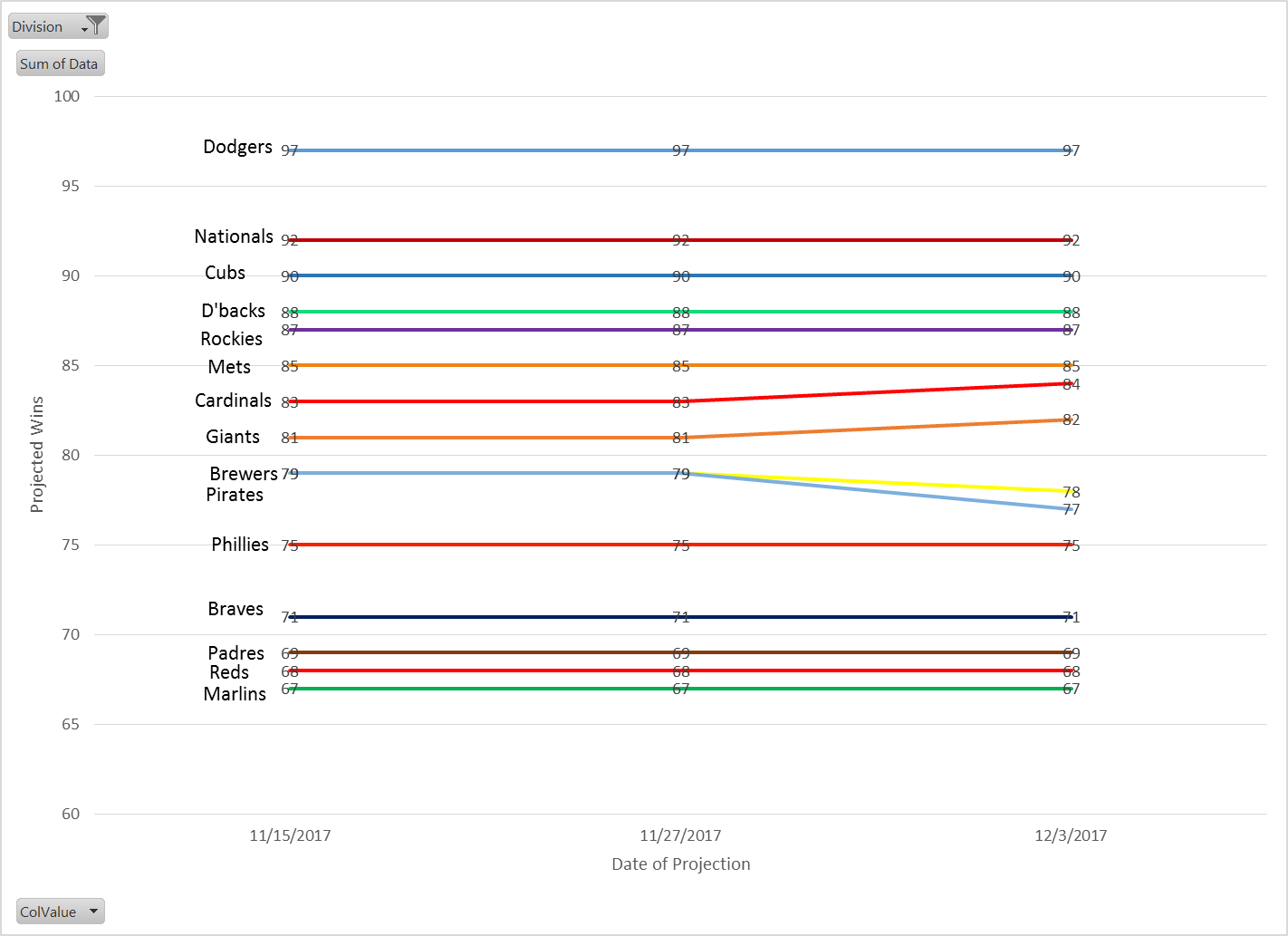 I will touch on the teams who see movement. I've bumped the Cardinals and Giants up a win each, as they look like the most likely landing spots for Giancarlo Stanton. The Brewers made noise trying to sign a major starting pitcher, which is good, but I'm not sold on the idea that they're going to get one. The Pirates continue to have Andrew McCutchen trade talks and it feels increasingly likely that one of the teams that looses out on Giancarlo will make a play for Cutch. I left the Braves at 74 wins despite their tremendous upheaval over the last month in part because most of it has hardly manifested on their 2018 product.  I probably should bump the Marlins down a bit considering the likely loss of Stanton, and the other signals coming from Miami that even more payroll might be shed.
American League
There is more movement in the American League, but I'm not sure how much of it is just my need to change things.
I bumped the Yankees down a win because they do not have the inside track to Shohei Ohtani that they once appeared to yield. Similarly, I bumped up the Angels because I really liked their trade with the Braves to acquire $1.3M in international spending money in an attempt to appeal to Ohtani's economic advisors (his parents). I am also increasingly bullish on their one-year-healthier rotation and the full year impact from Justin Upton.
I bumped the Twins up as they have been rumored in some of the big time free agent meetings. When one team goes up, another must move down and the Orioles are that team. They have yet to add to their squad and running it back with that same team will likely result in a July auction of Manny Machado and Adam Jones.
The Mariners get a win because they make lots of trades and I like that. The Rays got two wins because I read an article about how good Blake Snell was at the end of last year. The Rangers lose ground because they have yet to add anything and they need at least 2 pitchers to get back towards competitiveness next year.
The White Sox pick up a win probably because I'm far enough removed from my last Hawk Harrelson call to remove that bias. And the other squads get rounded down because of my need to make the math work.
The Takeaways
Not a ton has happened, but the difference between the "Have's" and the "Have-Nots" in the AL is obvious as teams look to improve towards next year. In the NL, there is a far larger cluster of teams in that ambiguous 75-85 win range where pessimism and optimism go to consummate their lovechild in this awkward time. With the Winter Meetings coming up fairly soon, the fruits of general manager labor should reflect more concretely in our next iteration of Offseason Power Rankings.
-Sean Morash